The Internet has been abuzz with palpable anticipation from the minute Dior announced Rihanna as its newest spokesperson. Not only because she was the first black woman to ever land the coveted contract, but also because, well, she's Rihanna.
The bad gal, who posted a peek at the photos to Instagram Wednesday night, stayed true to her sultry self in a series of poses, clad in a seemingly see-through dress and a skintight, geometric bodysuit.
The gorgeous look was paired with a rich, red lip with slicked back hair to match. While she kept captions to a minimum and let the photos speak for themselves, she did get playful on one of the photos, captioning it "all @Dior errthang!"
Keep shining bright like a Dior diamond, Ri.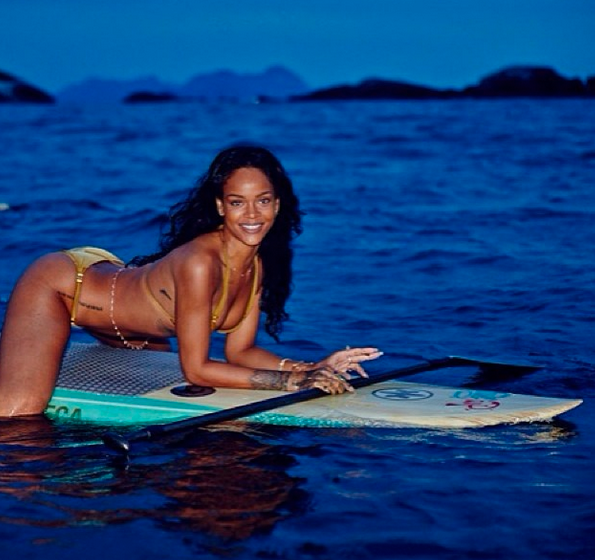 Rihanna's Sexiest Pictures