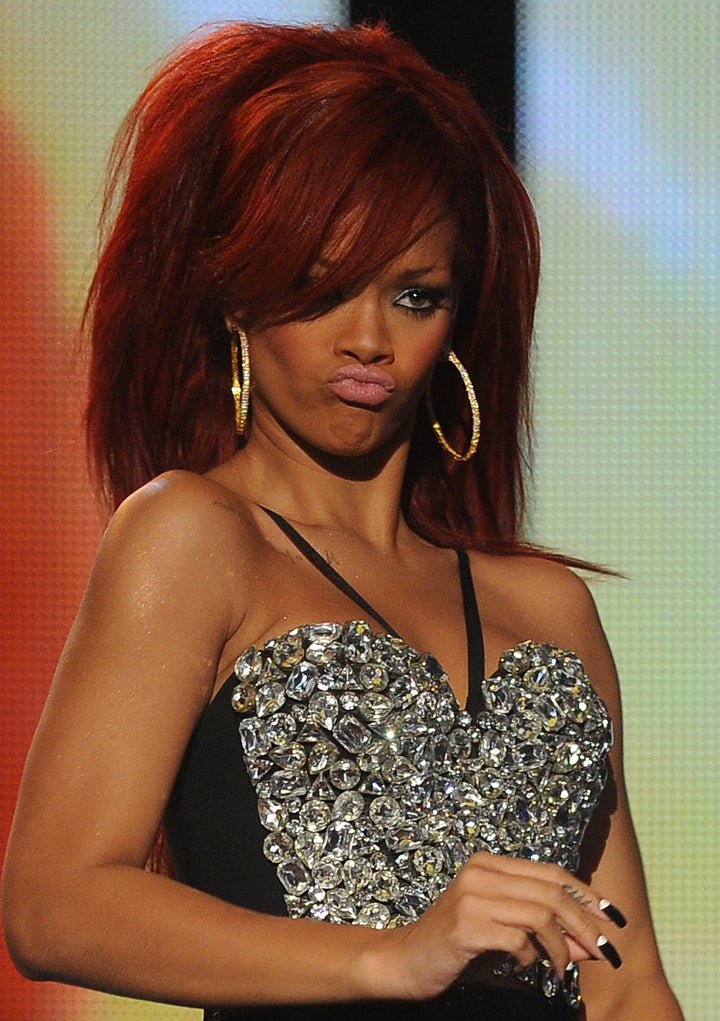 And you thought Rihanna was mad in that music video.
The Barbadian popstar's new video for the single, "Man Down," drew calls of outrage and protest on Wednesday, as the Parents' Television Council and a former BET star released a statement criticizing its depiction of Rihanna, as a victim of domestic violence, shooting down her assailant.
Late Wednesday and into Thursday, Rihanna shot back, going on a Twitter spree that defended her video and thanked her supporters. Her defense was a mixture of claiming artistic freedom, youth and desire to inspire.
"I'm a 23 year old rockstar with NO KIDS! What's up with everybody wantin me to be a parent? I'm just a girl, I can only be your/our voice!" she wrote early Thursday afternoon. "Cuz we all know how difficult/embarrassing it is to communicate touchy subject matters to anyone especially our parents!... And this is why!Cuz we turn the other cheek! U can't hide your kids from society,or they'll never learn how to adapt!This is the REAL WORLD!... The music industry isn't exactly Parents R Us! We have the freedom to make art, LET US! Its your job to make sure they dont turn out like US"
As for the criticism, the PTC used Paul Porter, the former BET voice and founder of think tank Industry Ears, to voice its complaints.
"'Man Down' is an inexcusable, shock-only, shoot-and-kill theme song. In my 30 years of viewing BET, I have never witnessed such a cold, calculated execution of murder in primetime. Viacom's standards and practices department has reached another new low," Porter said in the statement. "If Chris Brown shot a woman in his new video and BET premiered it, the world would stop. Rihanna should not get a pass and BET should know better. The video is far from broadcast worthy."
Brown, of course, beat Rihanna, not the other way around.
The video premiered on BET's premiere broadcast, "106 & Park."
WATCH
:
Popular in the Community