Our queen attended the Dior cruise collection show in Calabasas, California, wearing a belted fur coat with jeans, boots, a hat and nothing underneath.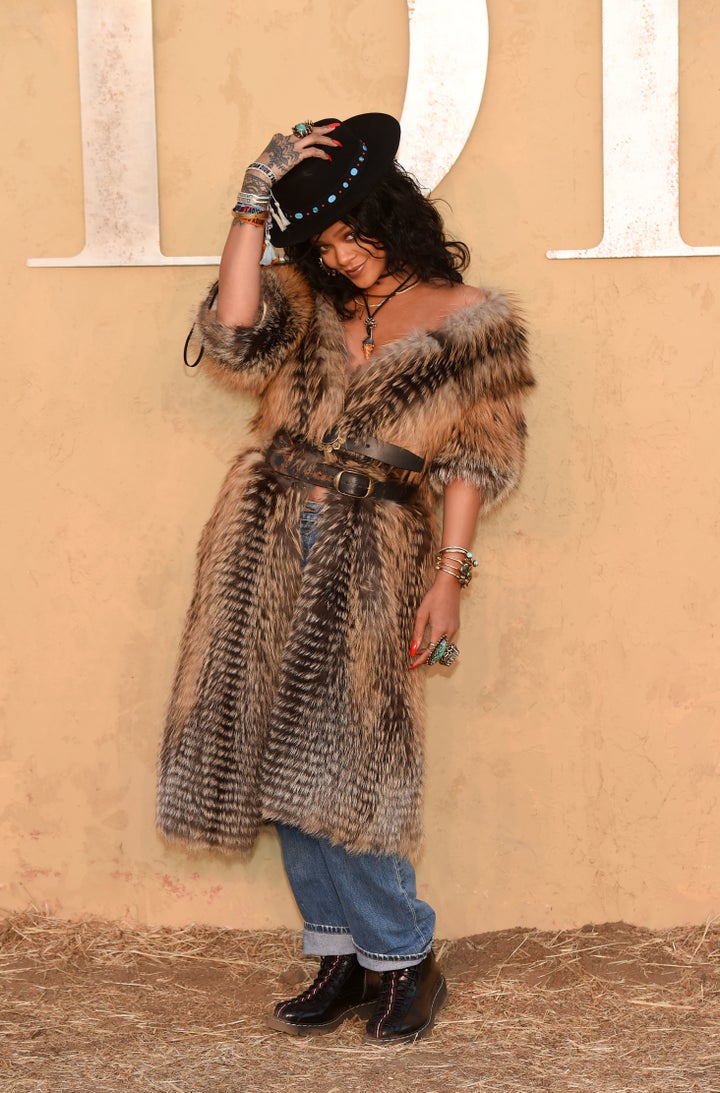 Rih posed for photographers alongside Jaime King and Kelly Rowland, both of whom were both dressed in slightly less surprising garb.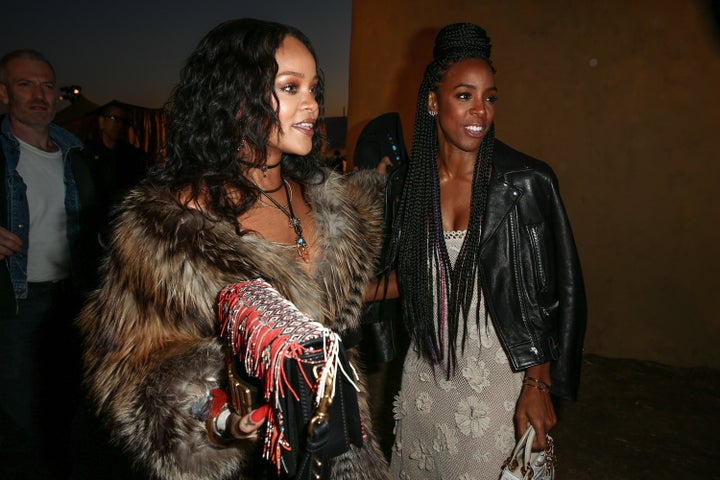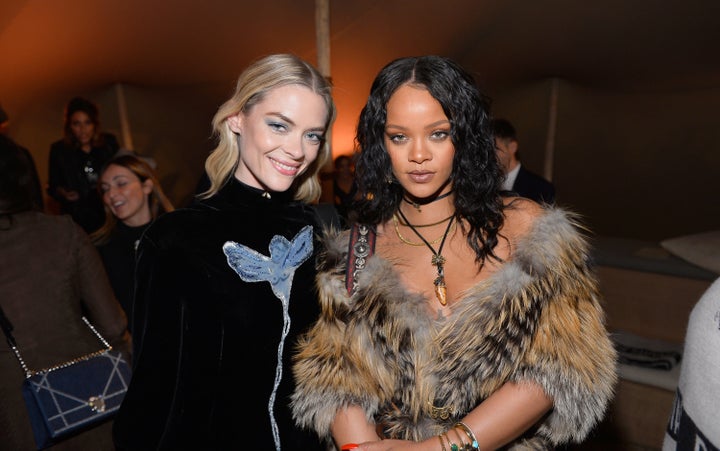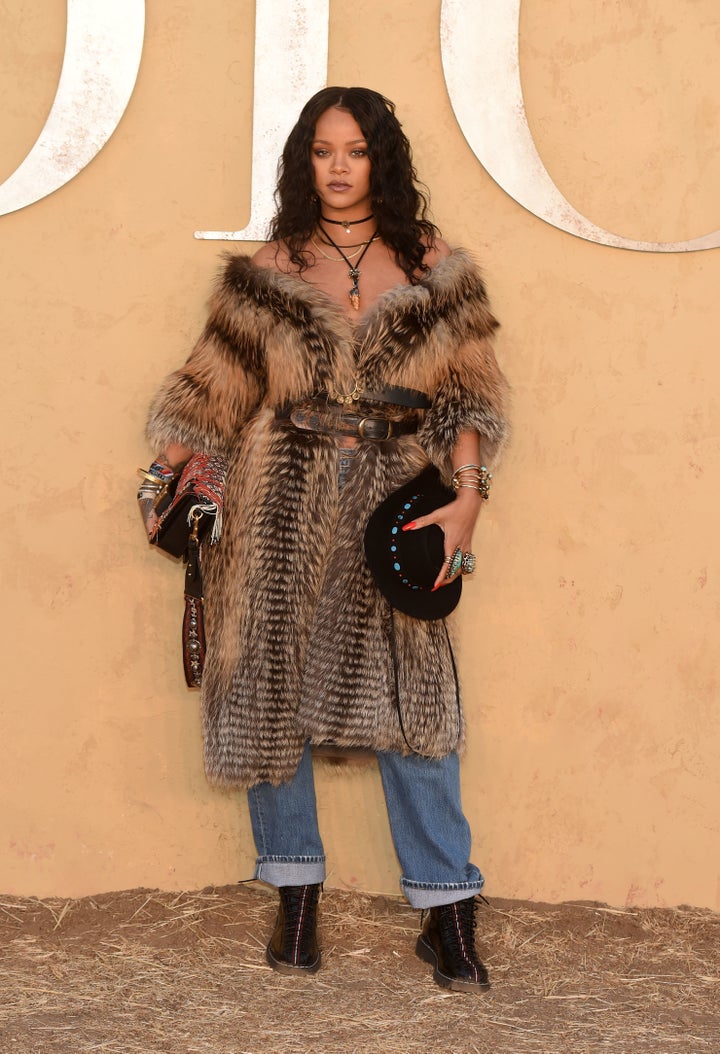 Perhaps all of Rihanna's shirts were in the laundry that day. Or maybe she's the only girl still grappling with the shift in seasons.
Either way, she looks hot ― literally and figuratively ― in this look.