"I don't think you get celebrated enough."
The singer's acceptance speech was directed at the students, and how they deserve much more credit for their contributions to the world than they receive.
"You should be celebrated for every aspect of your growth and your growing pains," Rihanna, who partnered with Donna Karan to lead a school fellowship program, said.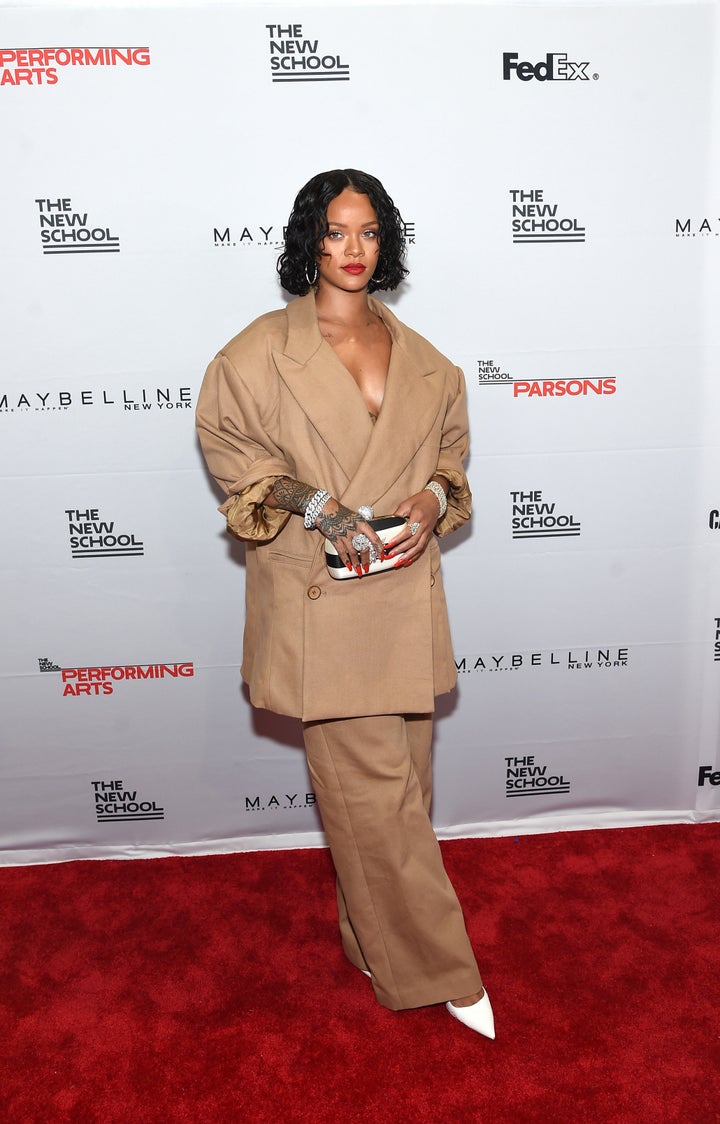 "You should be celebrated for your creativity, for your fearlessness, for your persistence and determination. You should be celebrated for all the effort that you put into building your future, for being different, for not being given enough credit—for not having to use eye cream! My point is, we often tear our youth down when we should be building them up. At the end of the day, our future is in their hands."
Later in the evening during the Parsons gala, Rihanna revealed the winner of the "Design Fellowship Program." Through the program, three Parsons students will get the chance to work on a fashion merchandise line in Haiti for Rihanna's Clara Lionel Foundation.
Watch more excerpts from Rihanna's speech above.
Popular in the Community