Welp, leave it to Rihanna to rock the most talked about look at the 2013 American Music Awards last night. And we're not referring to her barely there Jean Paul Gaultier ensemble -- it was her hair that stole the show.
The superstar truly, actually and factually wore a doobie wrap! (Insert dropped jaws)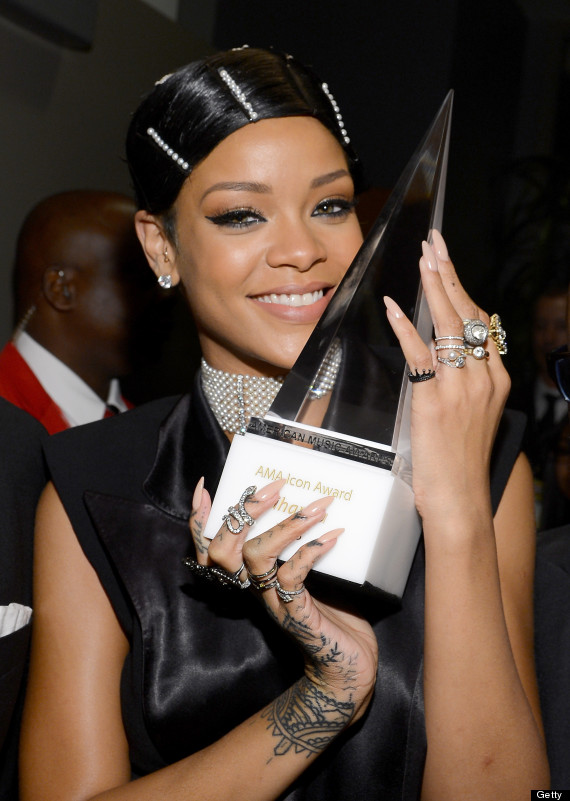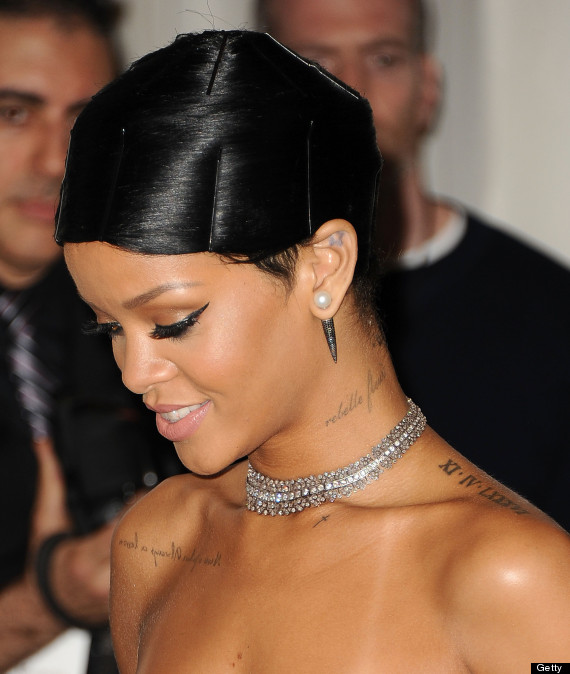 For those who have never experienced a wash-and-set at a black or Dominican hair salon, or seen a brown girl wrap her hair at night, you're probably unfamiliar with the doobie. Therefore, here's a quick definition from the Urban Dictionary:
Doobie wrap (noun, verb)
The result of wrapping ones hair around ones head using circular brush, comb, or finger-comb motions. Utilized mainly by African-American women at night in conjunction with a scarf in order to create bouncy hair in the morning.
Basically, it's equivalent to walking out the of house with your rollers still in. With that said, you can only imagine the shock and awe that swept across Twitter when RiRi was spotted rocking the look at one of the biggest events of the year, where she received the AMA's first-ever Icon Award.
Thankfully she upgraded the look for her performance of "Diamonds" by adding some pearl and rhinestone encrusted bobby pins to the mix. But it was still a doobie.
Check out these hilarious Twitter reactions to RiRi's doobie 'do!
Rihanna fine as hell. She came to the AMA's with her hair wrapped for bed and still killing you chicks....

— Charlamagne Tha God (@cthagod) November 25, 2013
Still not over the fact Rihanna rocked a #doobie at the AMAs.... The same hairstyle I wear to bed every night 😂

— Kenesa Conde (@kenymarie17) November 25, 2013
What do you think of Rihanna's debut of the doobie? Tell us in the comments section below.
RiRi's hair evolution is #EPIC...
Before You Go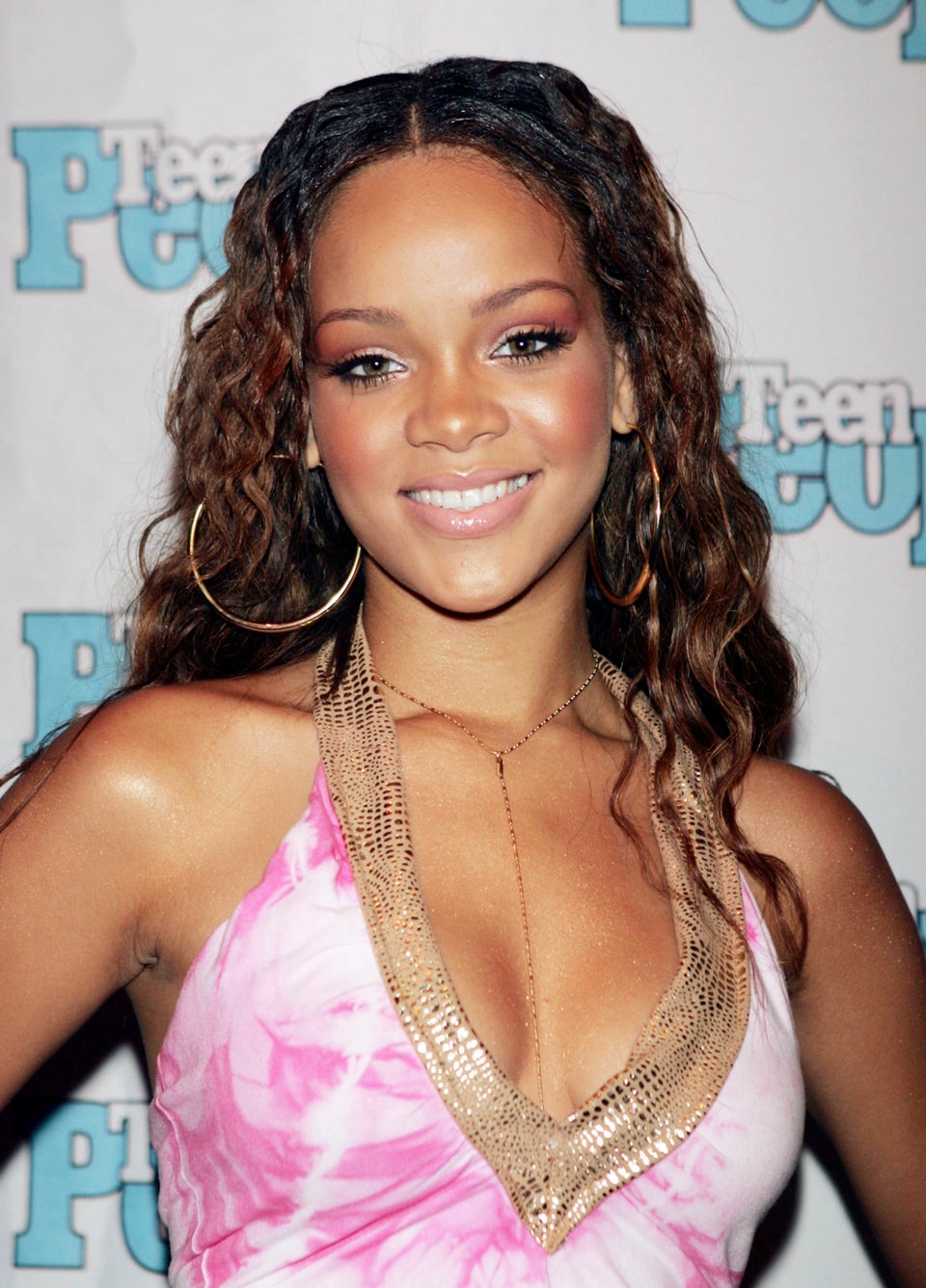 Rihanna's Hair Evolution
Popular in the Community