Rihanna has just listed her troubled Beverly Hills mansion on Monday for $4.5 million -- a far cry from the $6.9 million price she paid in 2009. The reason for the massive price drop? It could be related to Rihanna's claims that the home has structural defects rendering it inhabitable. Last August, she took those claims to court in a lawsuit filed against the home's realtors, developers and other companies that took part in the remodeling of the home.
The "S&M" singer's lawsuit claims she would not have paid $6.9 million for the home in 2009 if she had known about the problems. She claims water leaked into several rooms of the house from a balcony that lacks the proper slope and drainage after a rainstorm in early 2010. The suit states the damage left the home "uninhabitable."
Real estate blog Zillow thinks her lawsuit could have merit: "If Rihanna did, in fact, perform due diligence in purchasing the property and existing problems were not disclosed, then, in the state of California as in many other states, she would have a case."
The eight-bedroom, ten-bathroom home in the Beverly Hills Post Office neighborhood was described as "stunning brand new construction" with over 10,000 square feet of living space when Rihanna first bought the property in 2009.
Now, with massive water damage and one lawsuit later, the home is looking a little different in the harsh light of day. The current listing describes the home in less glowing terms -- "a MAJOR fixer with EXTENSIVE water intrusion" and "EXTENSIVE damage from moisture AND water intrusion." Additionally, the living space is now described as a more realistic 8,520 square feet. And just so the realtors are perfectly clear, the home is both a great opportunity for a developer or contractor, but it doesn't qualify for bank financing.
Perhaps Rihanna is taking pains to be crystal clear about the home, in light of how deceived she felt after buying the place.
Scroll through the current (and sad) listing photos, and check out an older listing for some images of the home during better times.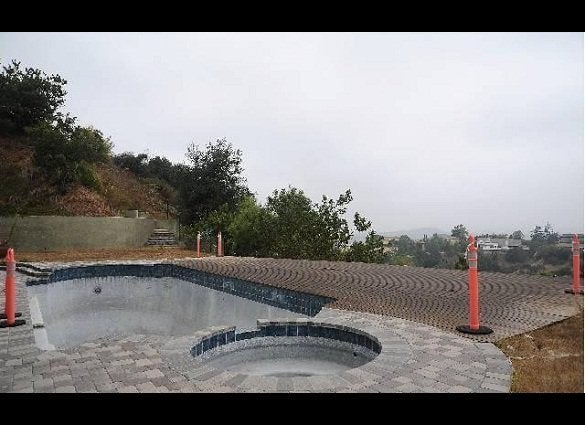 Popular in the Community