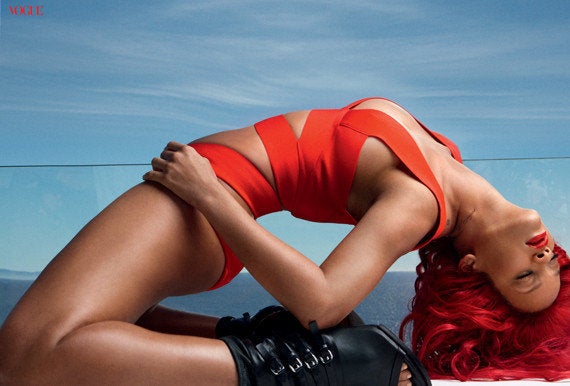 Rihanna, it seems, has woken up. She now realizes that she is an attractive woman.
The Barbados-born singer, whose futuristic fashion and unique sexiness have sent her music videos to the top and helped make her perhaps the biggest pop star in the world, spoke with Vogue in a cover story about her career, development and body. And it's her latest career move that has helped her recognize how much she appreciates her own body.
"Over the holidays, and even during filming, I realized that I actually like my body, even if it's not perfect according to the book," she told the magazine. "I just feel sexy. For the first time, I don't want to get rid of the curves. I just want to tone it up. My body is comfortable, and it's not unhealthy, so I'm going to rock with it."
And rock it she has -- especially while filming her upcoming movie, "Battleship." She plays an ass-kicking Navy officer that helps fight back an alien invasion, a role which required her to learn how to use a gun and, more prominently, train hardcore to fit the role and the stunts involved.
The training, which involved an altered spinning bike, hand weights and more, was right up her alley. "I hate going to the gym and doing it the old-fashioned way. I hate anything that's too straightforward, too routine, too familiar. I get bored really, really quickly."
That much is clear: nothing about Rihanna is too familiar. Except, now, perhaps her body -- something she's totally cool with.
Check out the photos, and the photo shoot video, below.
PHOTOS: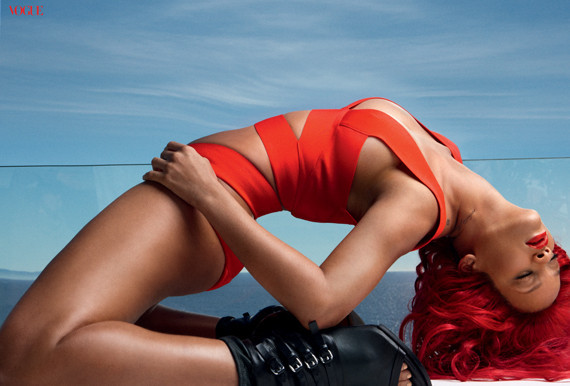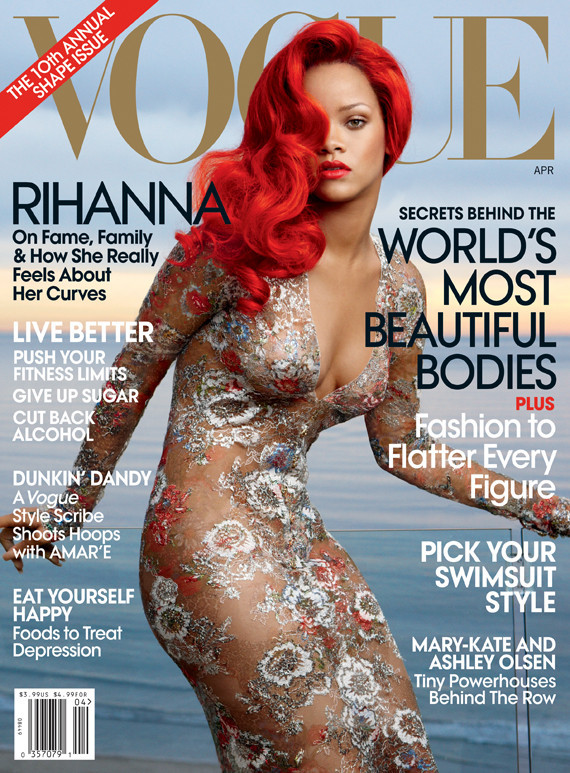 WATCH
:
Calling all HuffPost superfans!
Sign up for membership to become a founding member and help shape HuffPost's next chapter