Yeah, V wasn't too happy about that. But now the official spread, which appears in the March 2013 issue of V, is finally here and Rihanna can shout it from the rooftops with no repercussions.
The much-hyped editorial features Rihanna photographed with Moss in all sorts of suggestive, cuddly poses: Rihanna naked with Kate on top, Kate naked with Rihanna on top, the pair pulling their faces thisssss close together... you get the idea. The semi-racy shoot is par for the course for both women as well as Mario Testino, a fashion photographer who always brings out the sexy in his subjects. It's also par for the course for a magazine to stick Rihanna or Kate Moss on a major cover. V magazine has gone all out and done both. Way to be, V.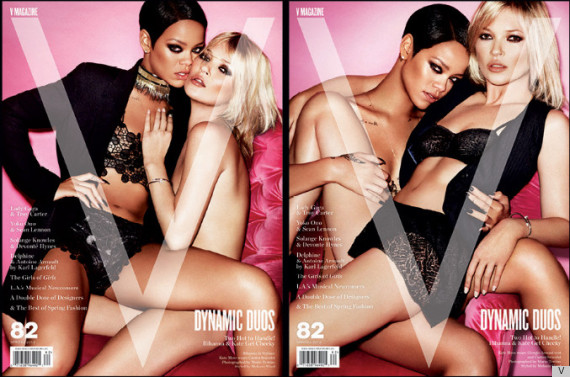 Do you prefer Kate covers with or without Riri?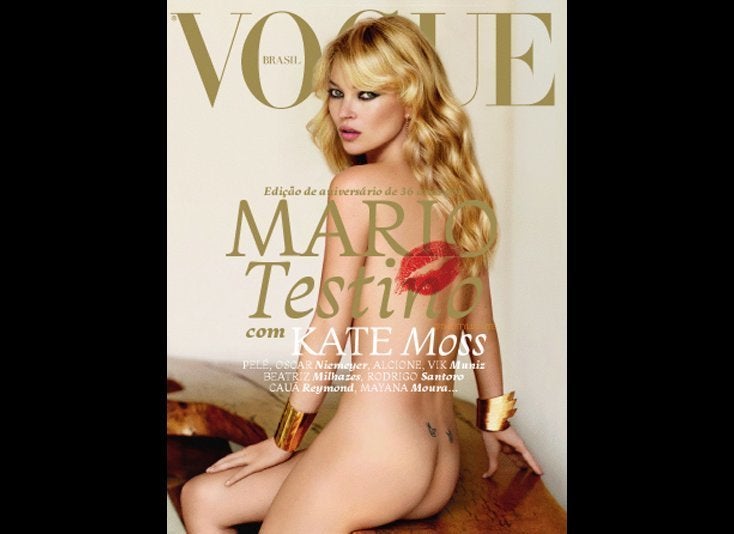 Kate Moss Magazine Covers
Related