"Nail done, hair done. Everything did."
Rihanna debuted a new pink hair color (with a matching mani and lipstick, of course) on Twitter Thursday evening. Our favorite hair chameleon tweeted a series of usies with her BFF Melissa to show off the bright hairstyle.
Apparently Riri's new look was inspired by rapper-turned-actress Nicki Minaj, as she wrote: "We raided Nicki's wig closet for the summer! Bad gals just wanna have fun!"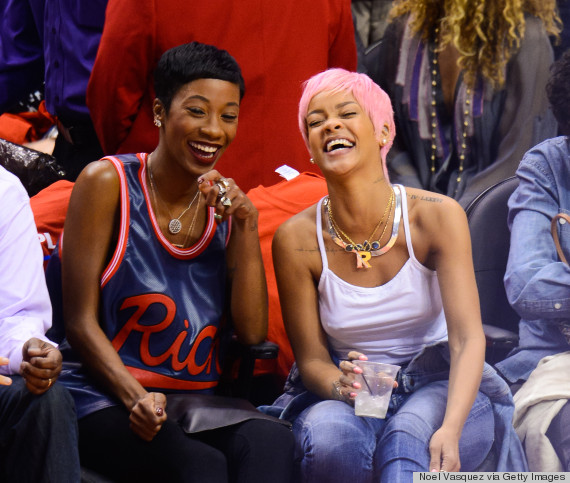 Rihanna wears pink hair well, but what color can't she pull off? Tell us what you think!