The singer stepped out in New York City on Thursday in the ultimate menswear top ― a backwards, double pinstriped blazer ― with jeans shorts underneath.
She added round sunglasses, a white hat, a transparent purse and a pair of clear plastic-encased black heels from Off-White's upcoming collaboration with Jimmy Choo, according to Footwear News.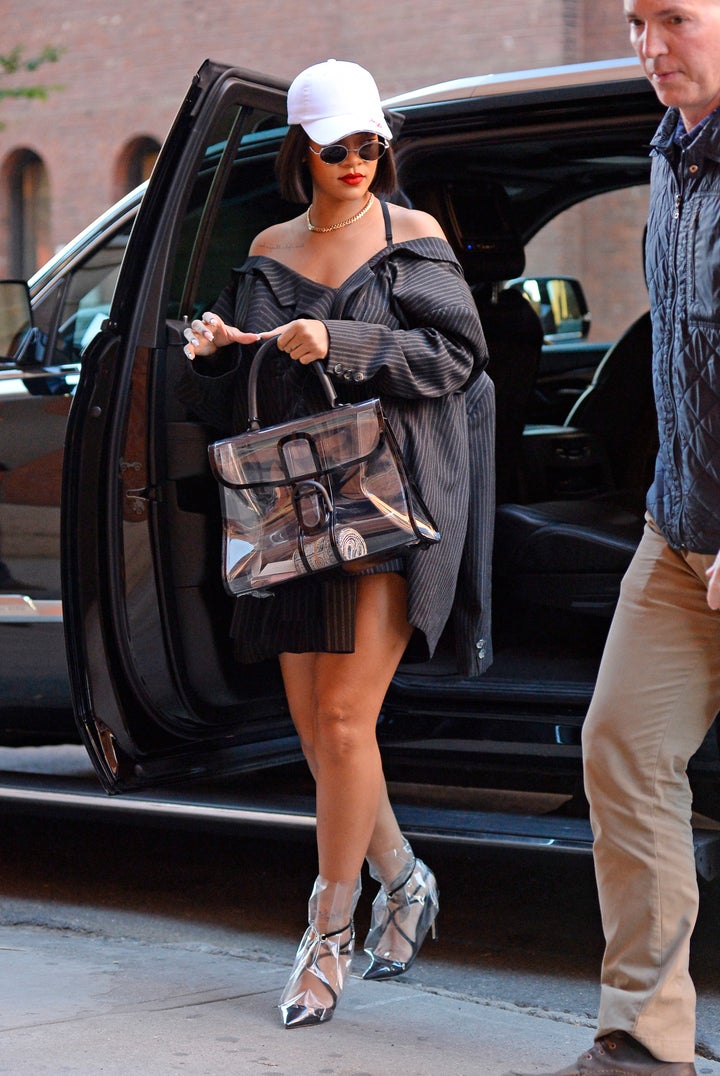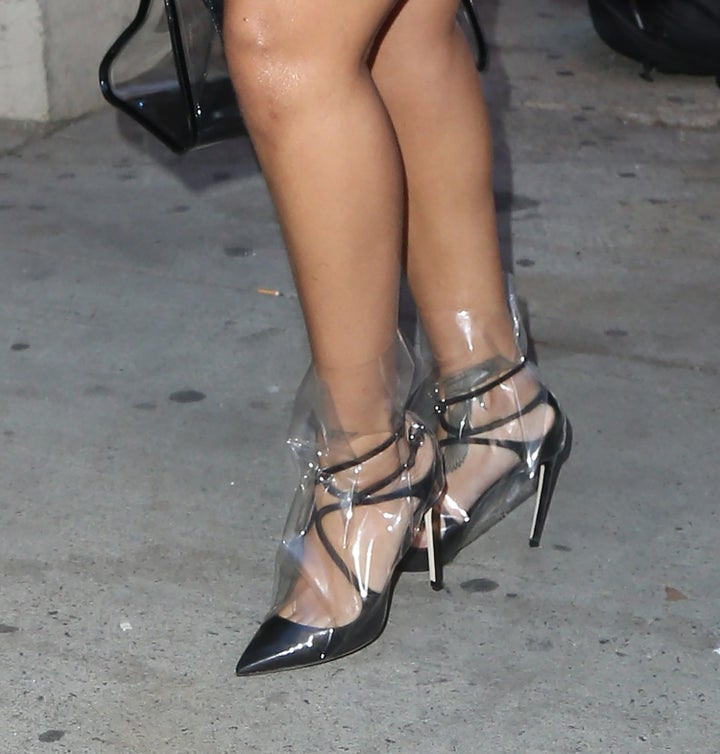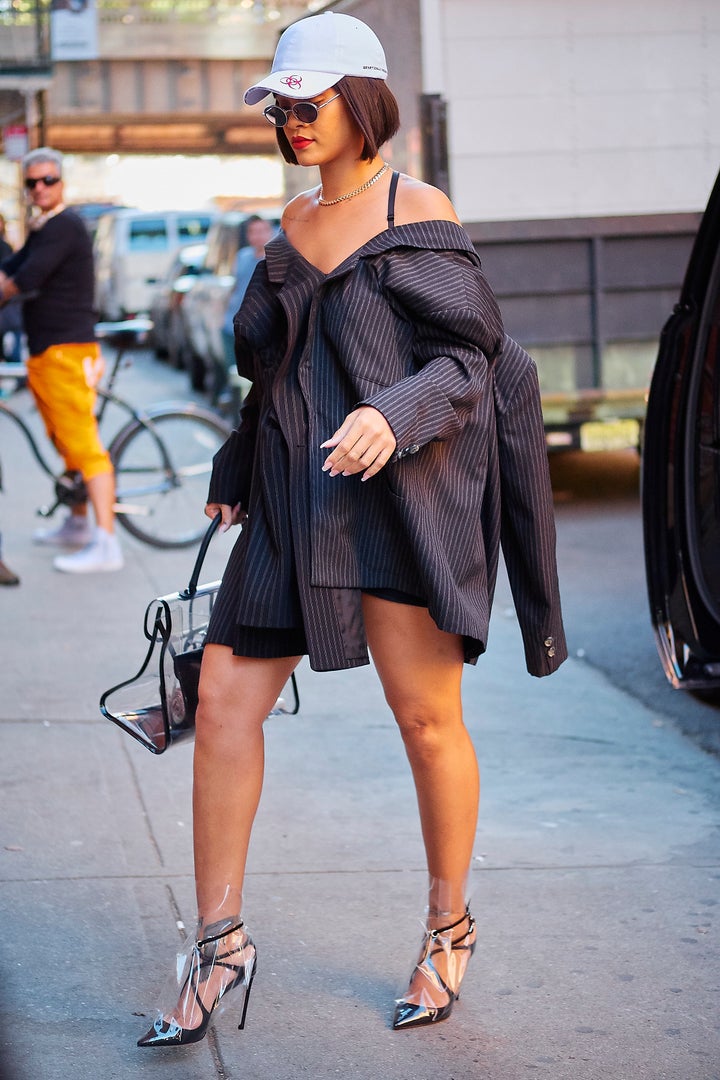 Kardashian will no doubt be a fan of Rihanna's plastic purse heels, as the reality star has been avid supporter of the plastic trend since last year.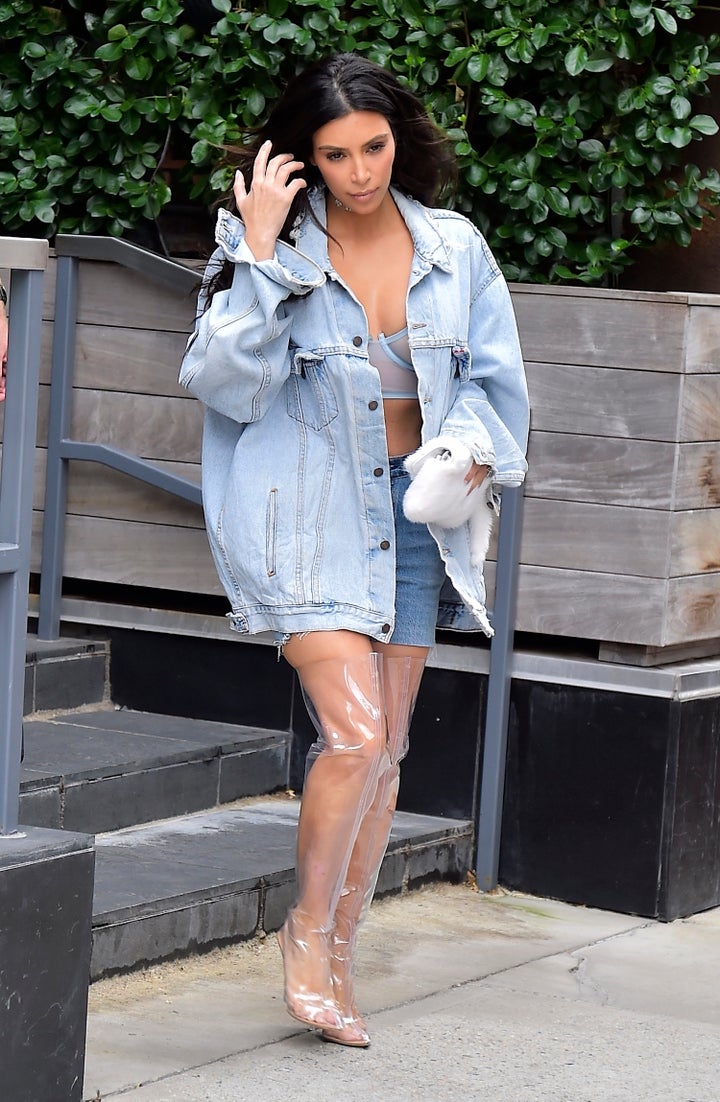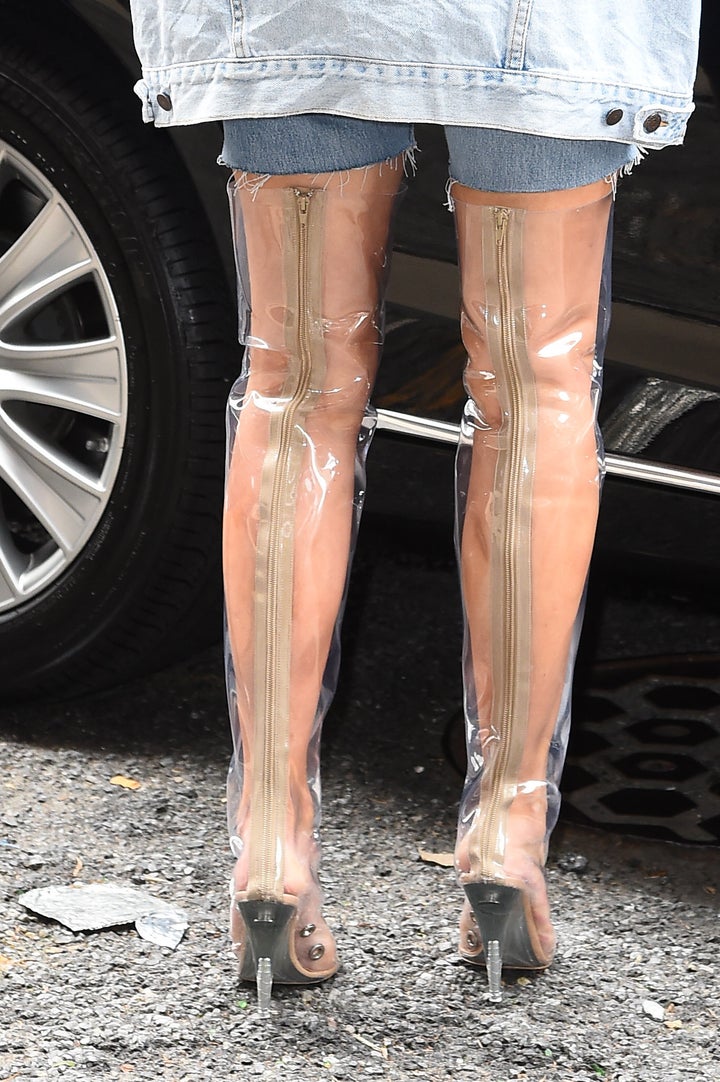 We're sweating just looking at these heels.