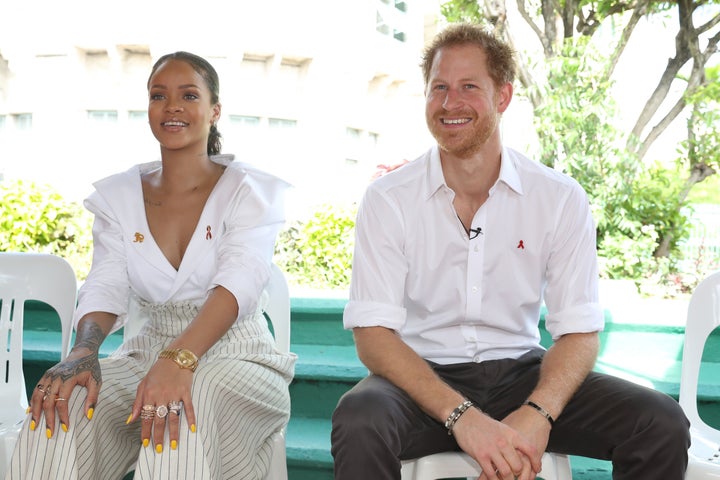 Prince Harry attended a "Man Aware" event in Barbados on Thursday during his two-week tour of the Caribbean. He underwent an HIV test in an ongoing effort to "encourage men to get tested and talk about HIV/AIDS," according to Kensington Palace.
But in a totally badass twist, Rihanna joined Harry at the event to get tested herself. A video shows the royal psyching out his new Barbadian friend ahead of her test. "You made it seem like it hurt," she joked after having her finger pricked like a champ.
For his part, Harry jokingly asked his medical professional to not take all his blood, and made a couple of heartstring-tugging puppy dog faces. We should have known Rih would be better at this.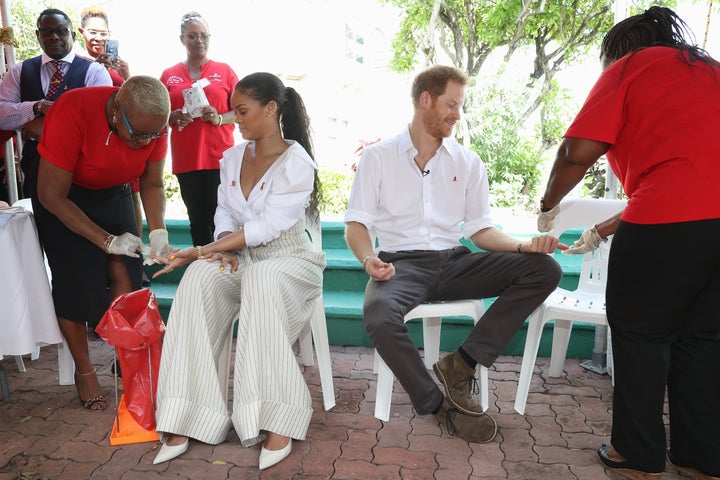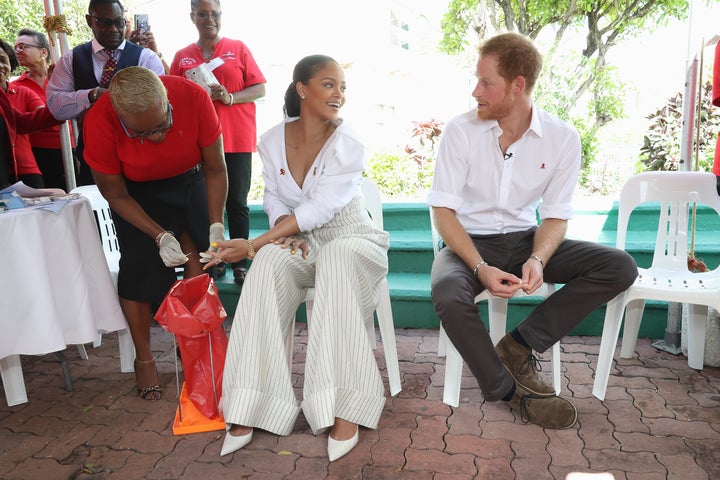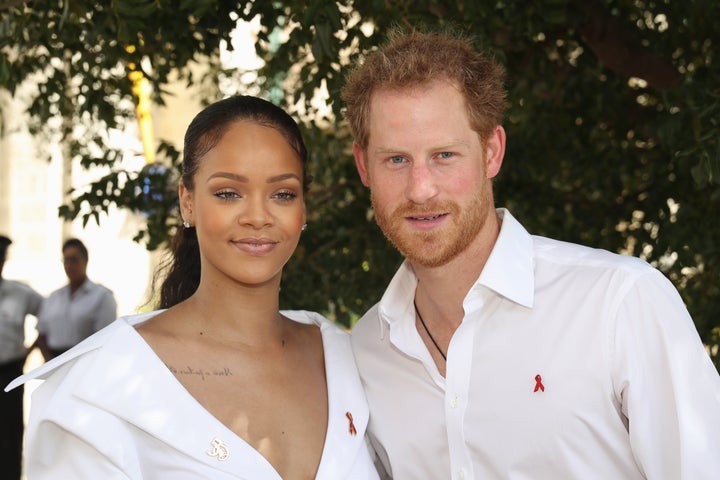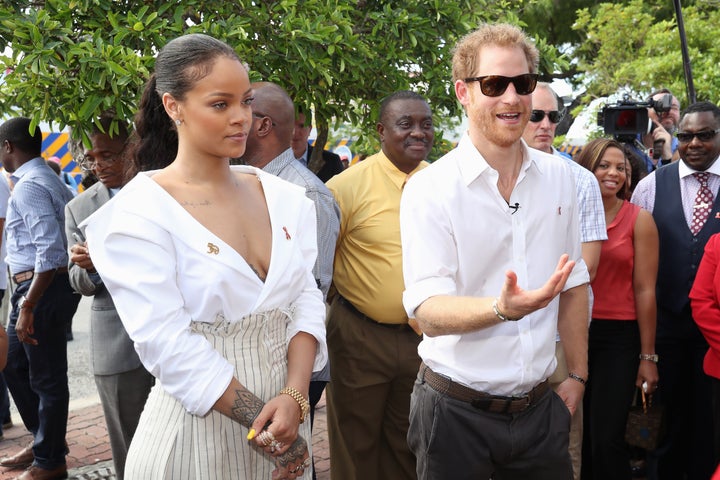 With Rihanna on board, this awesome move helps promote how easy and important it is to have HIV tests. Good work, you two!