The cover story, an essay by Camille Paglia, argues that the two celebrities maintained a "ravishingly seductive flirtation with the world press."
"Like Diana," writes Paglia, "Rihanna has worryingly drifted into using photo ops to send messages of allure, defiance or revenge in a turbulent relationship with an errant partner."
It may be true that Princess Diana and Rihanna found themselves in dysfunctional relationships with famous men. It's also true that both are hyper-famous, subject to intense scrutiny from the celebrity-loving press. But is Rihanna really the new Princess Diana, as the magazine alleges?
That's for the rest of the world to debate. For the time being, Rihanna seems pretty pleased with the comparison. On Sunday she posted a photo of the Sunday Times Magazine piece to Instagram, with the caption:
Just so happens I came home drunk to this in a pile of papers outside my hotel room! My lil Bajan behind, never thought these many people would even know my name, now it's next to Princess Diana's on the front of a newspaper! Life can be such a beautiful thing when you let it be #yourejealous :)
She added in another photo, "When your face is pic-stitched to Princess Diana's on the cover of The Sunday Times.... I mean... #extraordinaRIHbehavior"
Read a segment of Paglia's article on TheSundayTimes.co.uk and check out Rihanna's photos below. Do you think the two ladies have anything in common?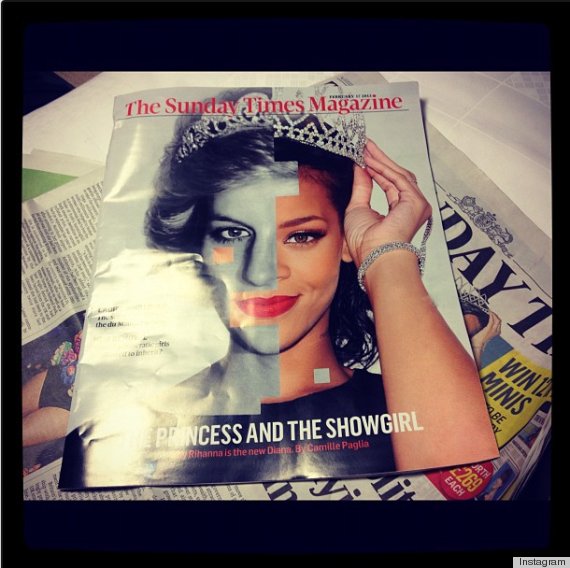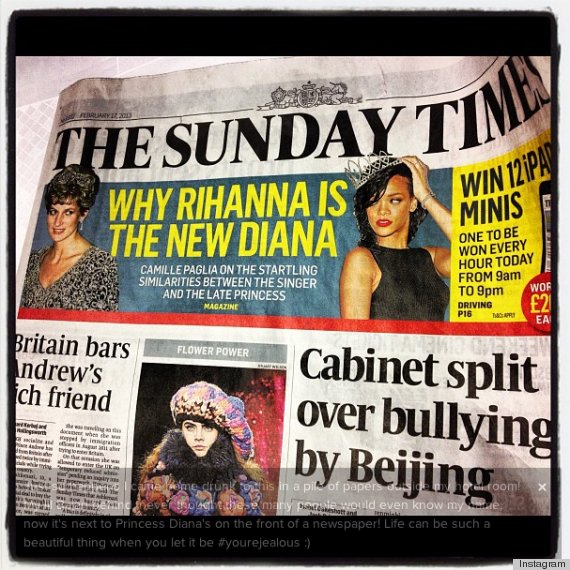 See more covers that got people talking: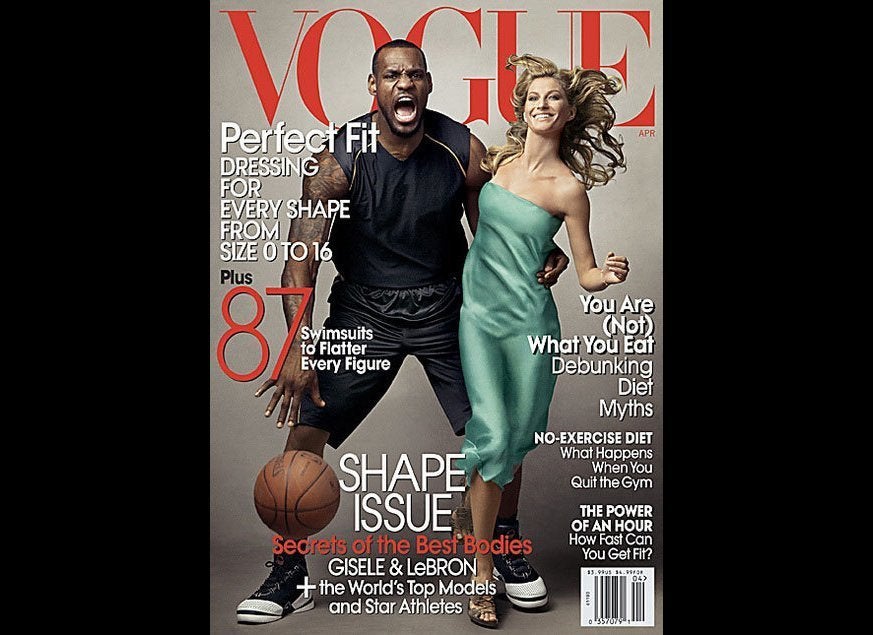 Magazine Covers That Got People Talking
Popular in the Community