Off-the-shoulder looks are all fun and games until you're mid-red carpet and have to readjust your neckline for the millionth time.
Unless, of course, you're Rihanna. She's apparently the only girl in the world who can wear a severely low-cut, cleavage-baring ensemble without having to fix or tug at anything even once in any of the photos.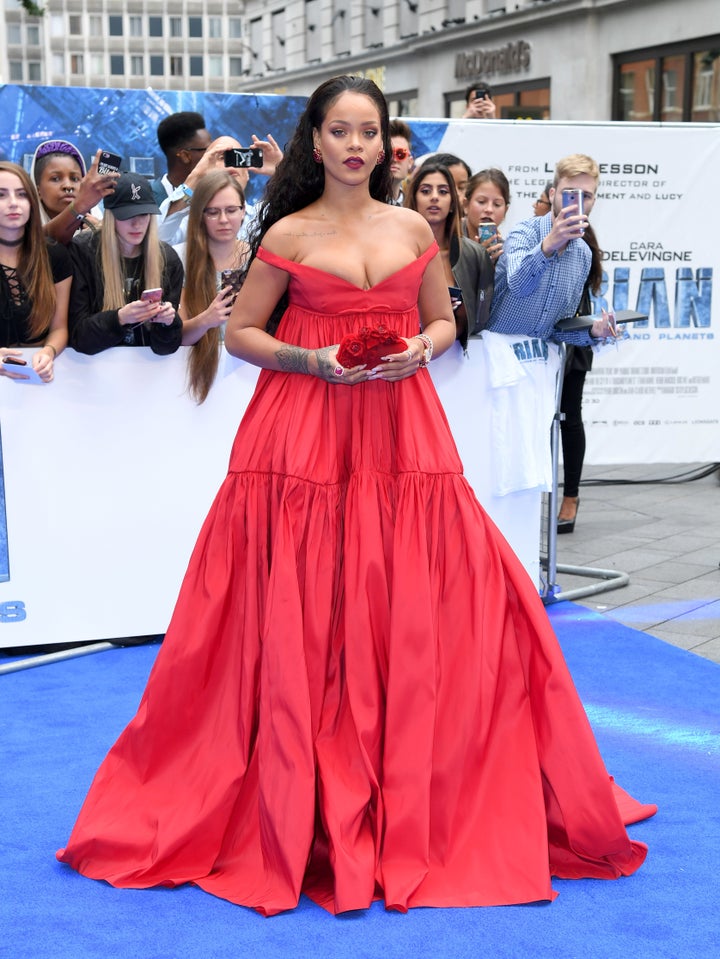 The star attended the European premiere of her movie "Valerian and the City of a Thousand Planets" in London on Monday in a red Giambattista Valli empire-waist couture gown that looks to us like a wardrobe malfunction waiting to happen. The bosom left very little to the imagination, but still left us scratching our heads.
Seriously, Rih, take a bow for keeping yourself contained in this gown the whole night.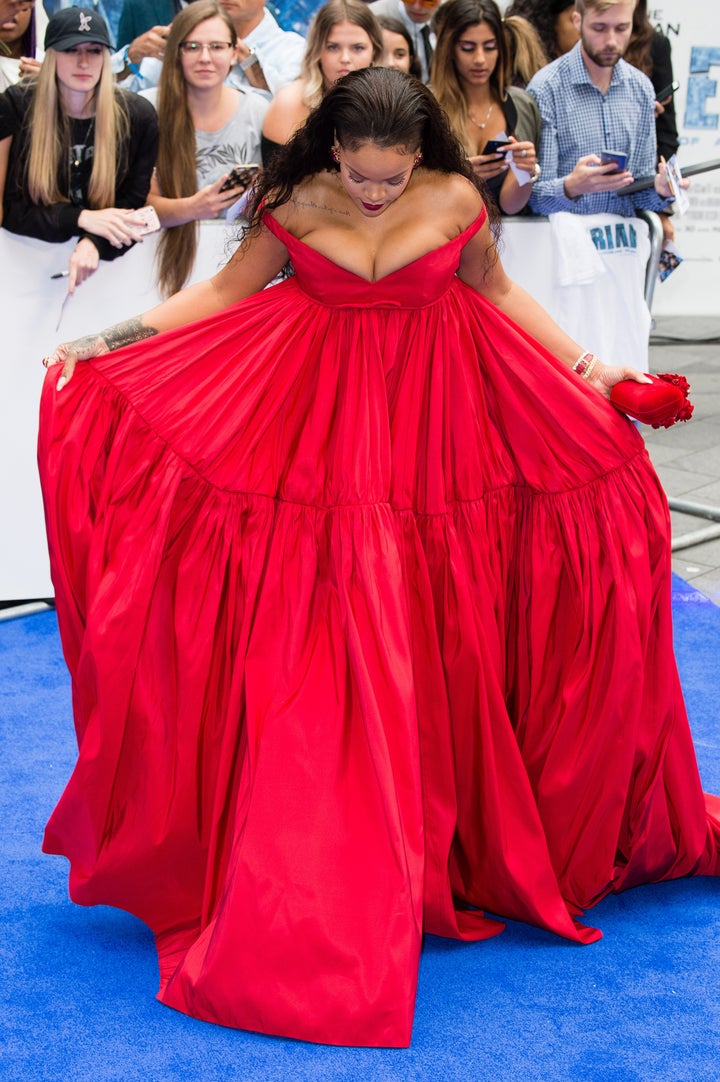 To the extent it's possible, the dress was slightly more wearable on Rihanna than it was on the model who wore it on the runway in Paris earlier this month.