A 10-month, 101 day tour? No wonder Rihanna is said to be exhausted.
The ambitious 23-year-old singer, has reportedly been put on 24-hour health watch -- which according to sources means she's under around-the-clock surveillance and even has a curfew.
According to The Mirror, record execs at Mercury requested the measures after Rihanna allegedly had a backstage meltdown and nearly cancelled a show in Dublin, Ireland on Nov. 25.
The singer may have spent most of the year touring but, she still has lots more lined up before the year is through. Sources say that Rihanna's team is determine she look, act and perform her best for the "Loud" tour DVD she's filming in December.
Last week Rihanna, took to Twitter, telling fans, "I'm so light-headed! WTF!!!!!," after her allegedly closed-to cancelled performance.
According to the UK's Daily Mail, the singer even turned to pal Beyonce to help her find the strength to maintain her hectic schedule. But according to reports, Beyonce told Rihanna that she should consider taking a year off from the spotlight after she ends her massive tour and try to get some much needed rest.
Looks like Rihanna's record label has a different idea. Though it might be a supervised "health watch" sources say Rihanna's team are currently in talks with Mariah Carey's trainer, Patricia Gay, to fly in and whip the pop star in to DVD-ready shape.
Check out all of these superstars who rule the stage: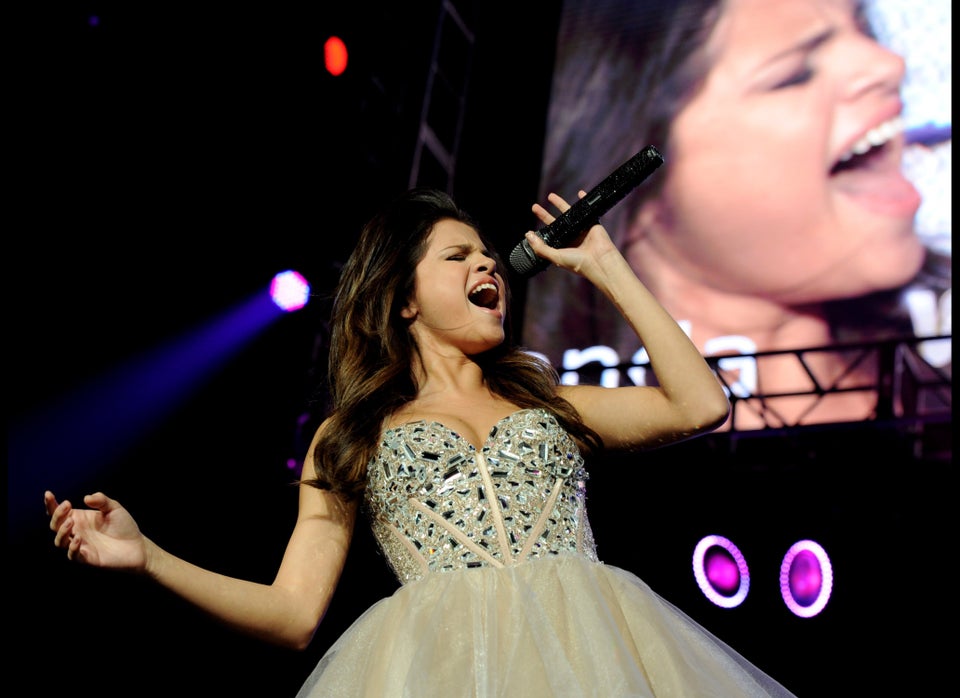 Stars In Concert
Related
Popular in the Community