Rihanna schooled Beyonce in how to discipline an unruly fan on Tuesday night during a concert in Birmingham, England.
The singer was performing "We Found Love" near the crowd, reaching out to touch fans' hands as she glided across the floor, when one concertgoer refused to let go of her arm. The video of the incident that surfaced online shows Rihanna attempting to move along but getting pulled back by the fan's grip. In turn, Ri-Ri appears to smack the fan over the head with the microphone she's wielding before moving on to continue her set.
Rihanna was her usual unapologetic self following the occurrence, saying on Twitter that her actions were intentional. "Purpose! That b— won't let me go," she wrote in response to a user who called it an "accident."
Rihanna is no stranger to obsessive fans. When she isn't being clung to at concerts, she's being stalked by crazies. A man was recently arrested on the roof of Rihanna's Pacific Palisades home, and in February a separate man pleaded guilty to breaking in to the singer's home and sleeping in one of her beds.
Tuesday's concert was part of Rihanna's "Diamonds" World Tour, which continues through November.
Before You Go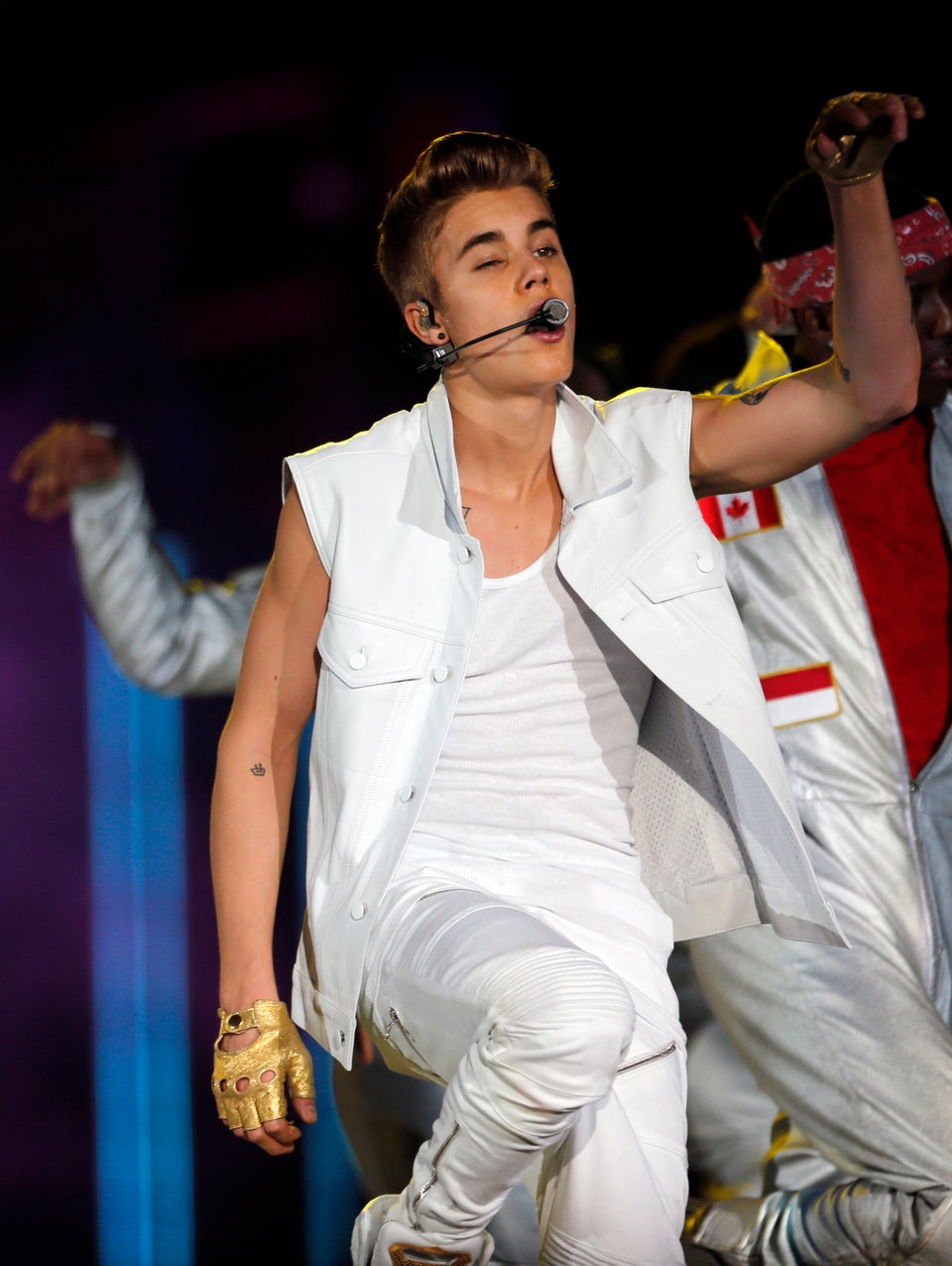 Musicians Assaulted Onstage While Peforming
Popular in the Community