If Stella Jean wasn't on your fashion radar before today, the Italian fashion designer certainly will be now -- and we have Rihanna to thank for that.
Jean's eponymous line, which launched in 2011, is easily recognizable by the bold African-inspired prints that she uses in her signature fit-and-form dresses, button-down shirts, blazers, knits and more. The Rome-based designer recently told FashionMagazine.com that her design philosophy is "wax and stripes" —"wax" for the African wax prints that pay homage to her mother's Haitian ancestry, and "stripes" as a nod to the striped dress shirts her Italian father would wear.
Although relatively new to the fashion scene, Stella Jean has amassed an impressive list of fans, which includes Italian Vogue Editor-in-Chief Franca Sozzani, Giorgio Armani, fashion journalist Suzy Menkes, as well as Vogue Japan's Editor-at-Large and fashion fanatic, Anna Dello Russo. And you can now add the whole team at HuffPost Style to that list!
Here's a look at some noteworthy Stella Jean moments. Are you a fan?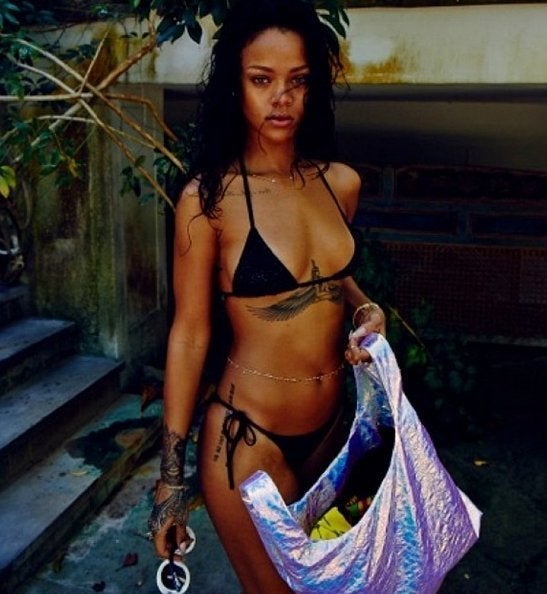 Rihanna's Hottest Instagram Photos