Rihanna jetted out of LAX on Sunday in wearing a comfortable-looking sweatsuit. We understand: Any time a long-haul flight is involved, our first instinct is to grab something with an elastic waist. But we were perplexed when we saw the superstar pairing her DKNY for Opening Ceremony hooded jumpsuit with pointy toe boots. Kinda defeats the purpose of being comfortable, no?
RiRi obviously was feeling the toll of the long trip because when she arrived in London, her outfit was decidedly less glamorous. She replaced her sexy boots with sneakers and added an oversized jacket for an extra layer of warmth.
Rihanna isn't alone in her love for sweatpants. Her gal Katy Perry stepped out in New York City with beau John Mayer wearing Chanel sweats, and Jennifer Lopez has been flaunting her love for terry cloth for years.
Don't get us wrong, we all have a pair of sweats in our closets. They are perfect for lazy days on the couch and for hitting the gym, but other than that, are they just sloppy?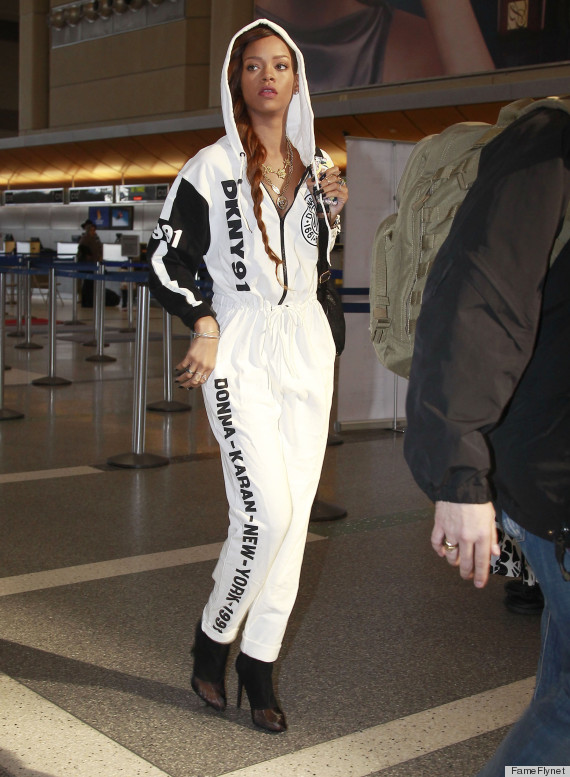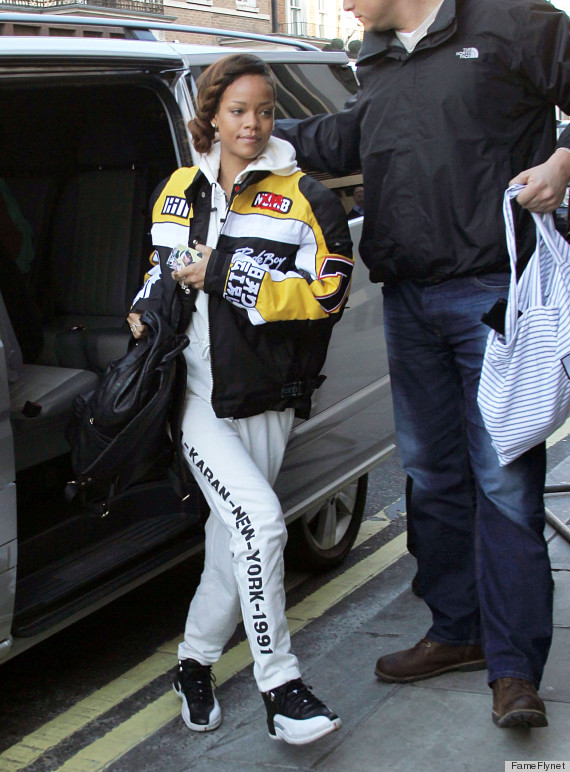 See more celebrities who love to lounge: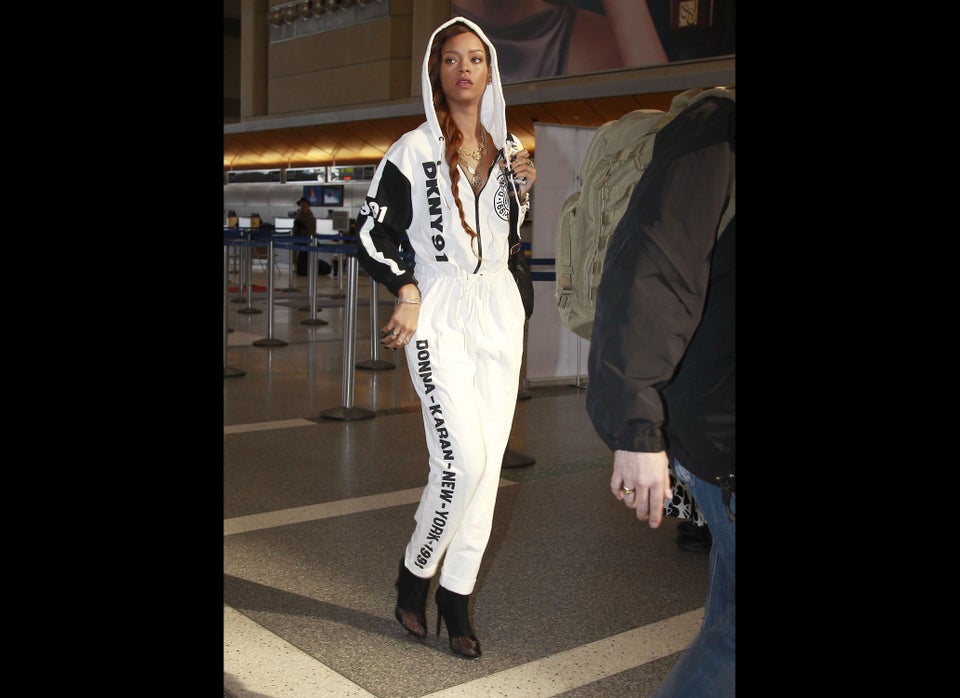 Sweatpants
Related