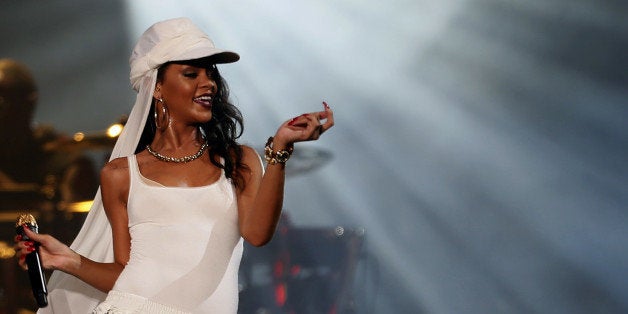 UPDATE: Israeli newspaper Haaretz has retracted its reporting on this concert and published the following note. It appears Rihanna did not reference Palestine:
The original headline for this article has been changed (from "All Rihanna sees 'is Palestine,' but Israelis didn't seem to care") and part of a sentence was removed from the story ("in "Pour it Up" instead of "All I see is signs / All I see is dollar signs," she subbed in "All I see is Palestine.") Upon reviewing video footage of the show posted after publication, it is clear that the change in lyrics attributed to Rihanna was mistaken.
The original article continues below.
Rihanna hit Tel Aviv this week for the latest stop on her Diamonds World Tour. The 25-year-old pop star, who reportedly started the show more than two hours late, took a political tone with her lyrics while in the Israeli city.
The singer made mention of Tel Aviv multiple times during the show, shouting out to the crowd, "You know I love my friends all over the world, but it's been too long since I've been back here in Tel Aviv," without mentioning Israel itself.
Months prior to her show in Tel Aviv, Rihanna was indirectly involved in a different dispute regarding ongoing tensions in the area. After hackers took issue with Google's labeling of the state as Israel, rather than Palestine, the group took over Google's Palestine search page, voicing their grievances and adding that users should "listen to Rihanna and be cool."
Rihanna's choice with her lyrics was not the singer's first bold move that put her name in the news while traveling in the Middle East. Earlier this week, Rihanna was kicked out of a mosque for staging a photo shoot on the grounds of the religious site.
Before You Go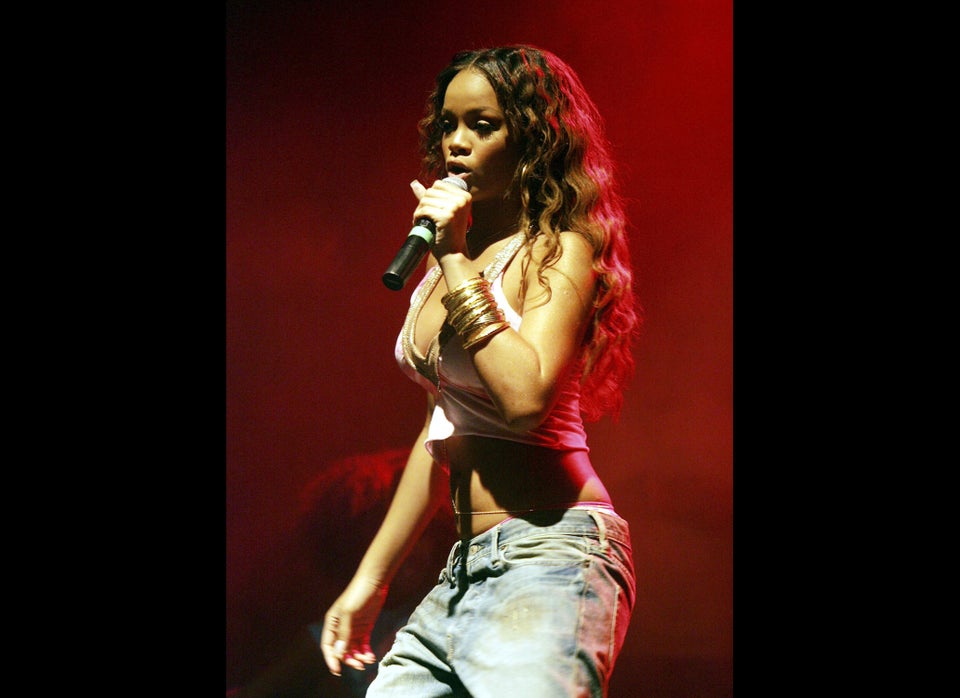 Rihanna Through The Years
Popular in the Community