 Rihanna is ready to show you her diamonds. The singer will perform at the Victoria's Secret Fashion Show, HuffPost Entertainment has learned. She'll perform two songs, include the newly released single "Diamonds," off her upcoming seventh album.
The show, which featured Kanye West and Jay-Z last year, will also feature two other musical guests. The regular line-up of Angels will also be on hand, including Miranda Kerr, Alessandra Ambrosio, Adriana Lima, Doutzen Kroes and Candice Swanepoel. CBS will broadcast the event on Dec. 4 at 10 pm EST/PT.
"Diamonds" is No. 1 in 26 countries and topped iTunes for the first five days of its release.
The upcoming performance is yet another in Rihanna's indefatigable schedule. She recently performed at the iHeartRadio Festival in Las Vegas, though her showing there -- like all of the performers -- was overshadowed by Green Day frontman Billie Joe Armstrong's on-stage meltdown (Armstrong checked into rehab the next morning).
Photos from last year's show: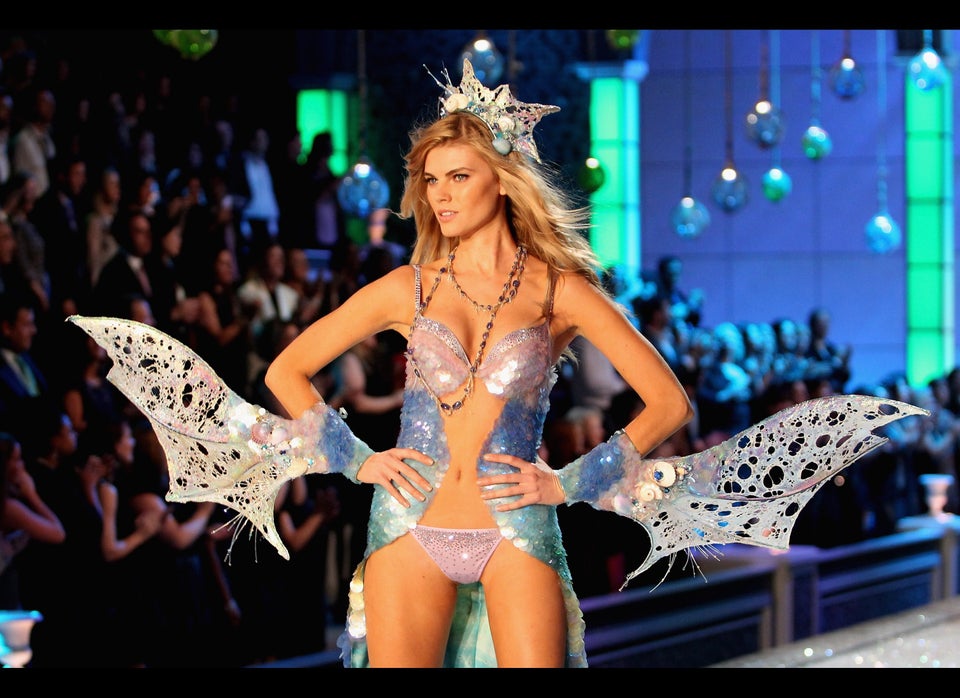 Victoria Secret Fashion Show 2011
Popular in the Community