After a whopping four performances, a slew of outfits and a mad rush of feelings from fans on social media over her adorable are-they-or-aren't-they romance, Rihanna changed into yet another glorious look for a VMAs after party Sunday night.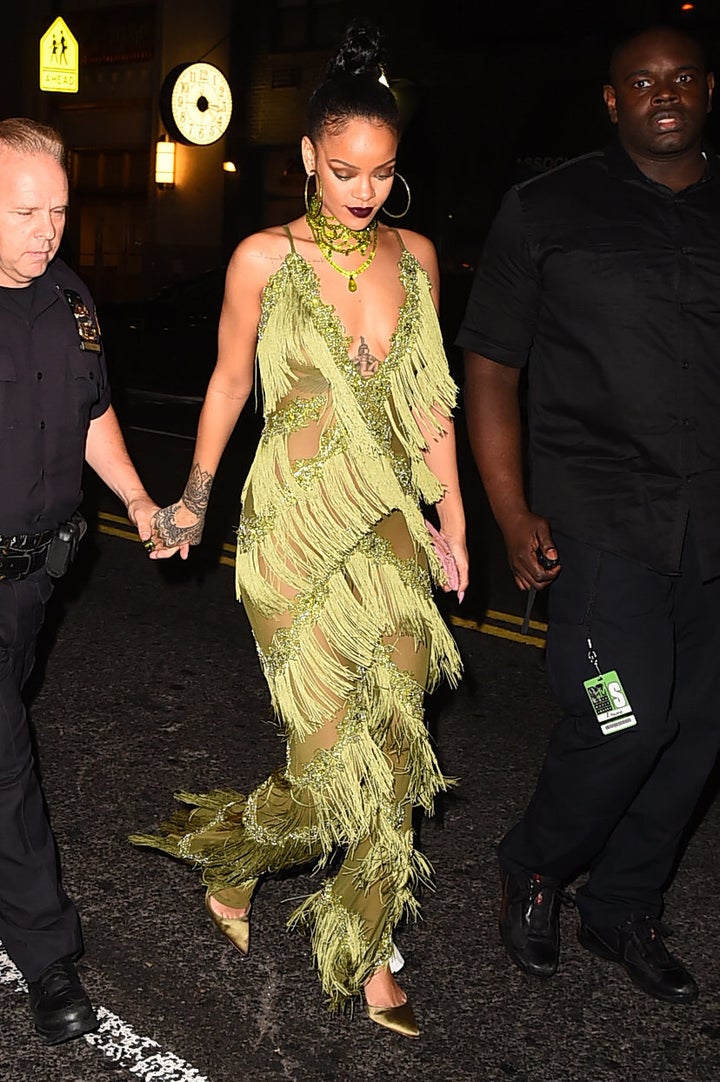 Wearing a fully fringed green jumpsuit with matching heels, giant hoops and a perfect top knot, she looked like the only girl in the world.
Drake, who melted hearts into goo after revealing on stage he's been in love with Rih since he was 22 years old, must have thought the same thing: They were seen arriving at the party together.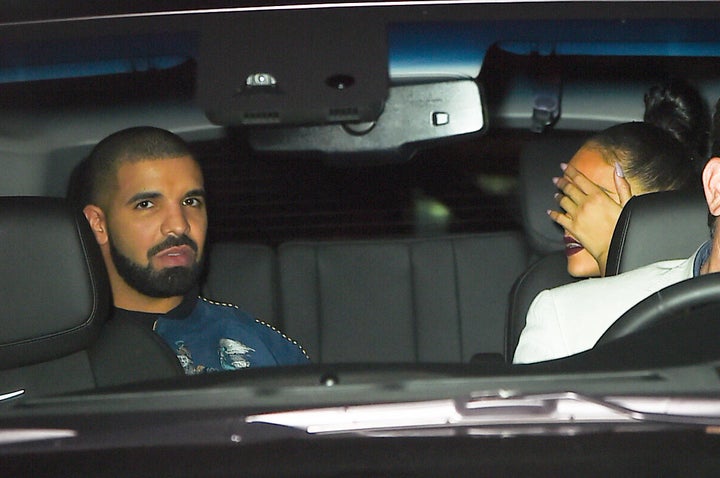 But while their apparent courtship is all good and fine, we need to take a few minutes to just praise Rihanna in all of her talented, fringed glory.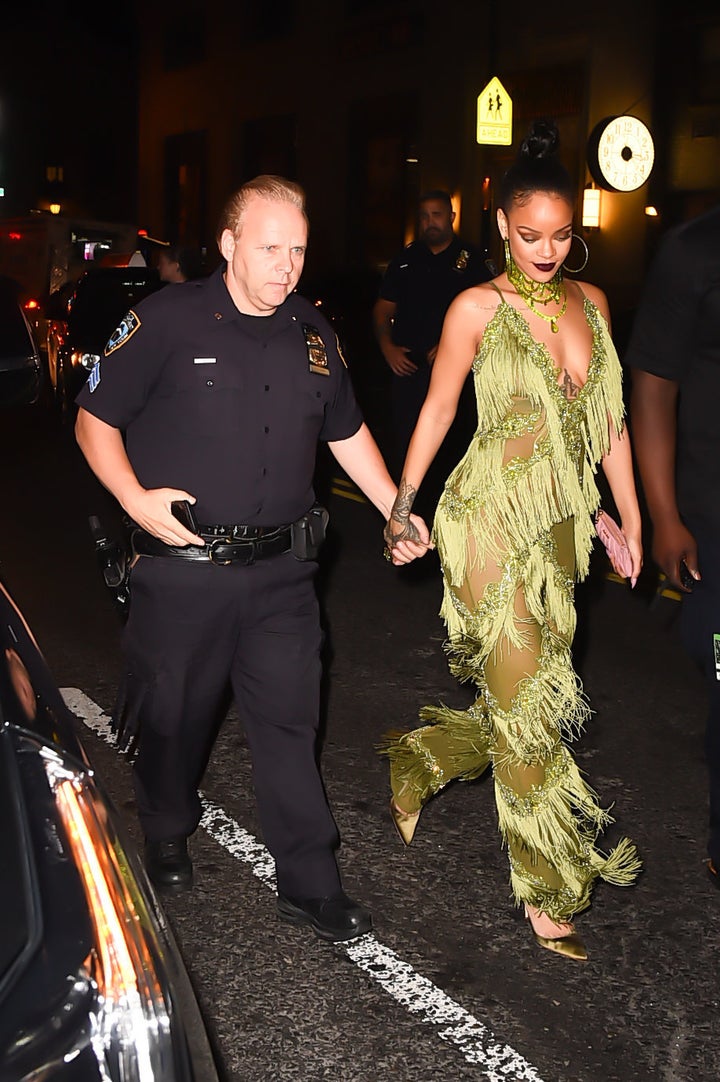 It's taking everything in our power not to make yet another "Work" reference here.