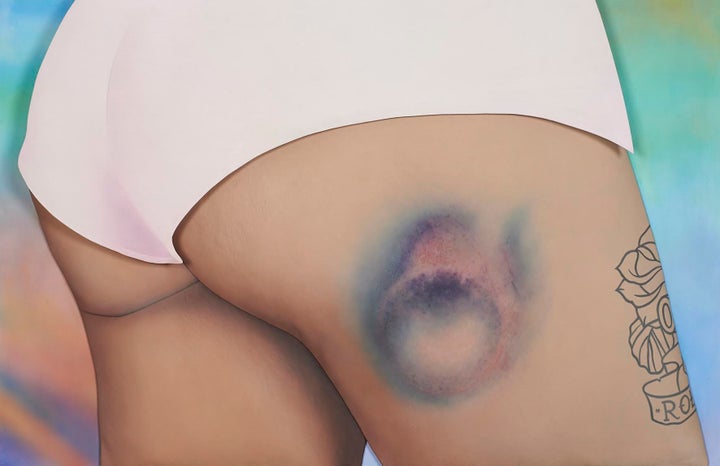 To those in the roller derby scene, they're known as "derby kisses" or "rink rash." To the rest of us, they're bruises, plain and simple.
But there is something transfixing about Finnish artist Riikka Hyvönen's renderings of ladies' welts and wounds earned on the rink. Like abstract works of art written on the flesh, the painted bruises resemble glimpses of the cosmos, if they were miraculously relocated to your buttocks.
"The whole subculture of roller derby intrigues me," Hyvönen explained to The Huffington Post. "It's a fast-paced and demanding sport, which requires a lot of strength and tactics. I'm interested in the way roller derby changes one's perspective toward one's body; these women are very proud of their big and strong bums."
Hyvönen was also intrigued by a player's relationship to the various injuries and marks the sport leaves written across the body. In other circumstances, a man or woman might hide his or her blemishes and scars, but derby kisses are celebrated with pride.
"I find it fascinating how these women give their bruises a completely different meaning: They see bruises as trophies ... Posting photos online and competing in who's got the most colorful, biggest bruise has become an essential part of the roller derby culture."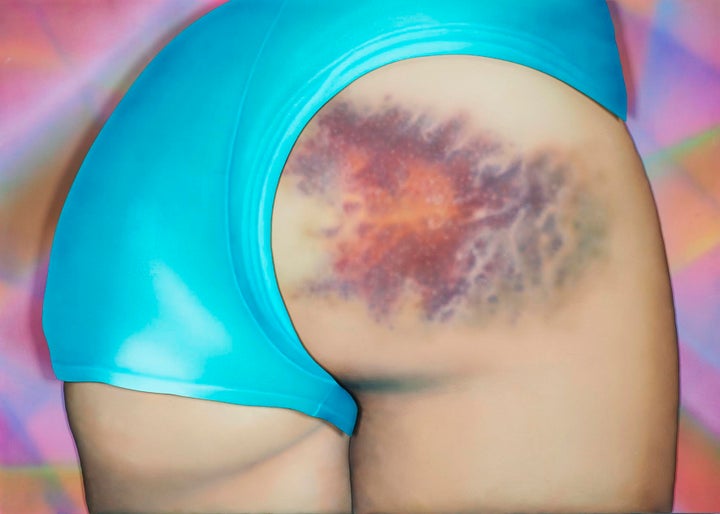 For the past two years, Hyvönen has been collecting photos of good-looking roller derby bruises from around the world. When one strikes her fancy, she transforms a photographed image into an artwork that, in her words, "falls somewhere between paintings and sculptures."
"The actual making of the work includes various different phases, from sketching the forms of the derby player's body to sawing wood to constructing the shimmering pants. I paint the bruises on upholstered leather -- a material that needs tens of layers of paint to look like skin."
The resulting images are disco-tinted meditations on the beautiful resiliency of our skin. The rainbow contusions resemble personal galaxies or tie-dyed hallucinations, and when magnified, can captivate the eye for hours on end.
"I painted the bums to capture momentary marks that are seen in a completely different light in the mainstream than inside the subculture of roller derby girls," the artist noted. "Through framing a bruise differently, I hope seeing these works could help us in changing the way we think about female beauty."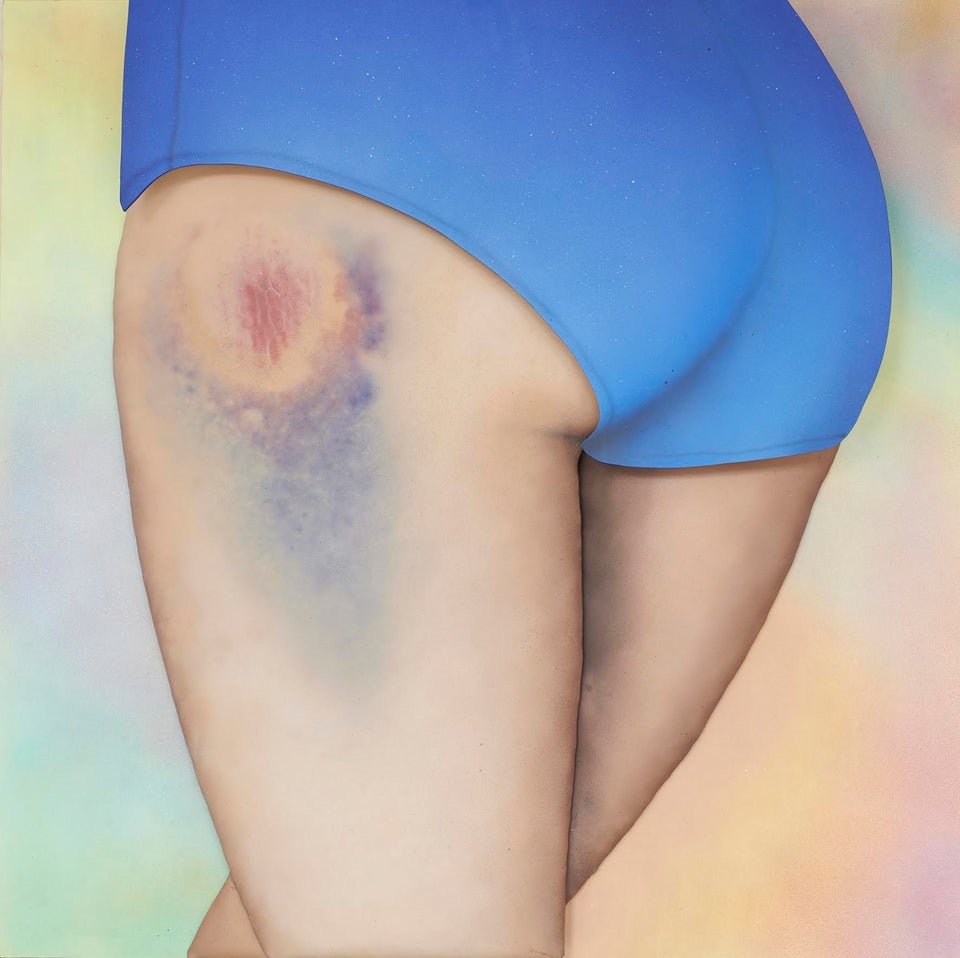 A Little Scratch Developed Into This Motherf**ker!, 2015, Acrylic on leather and MDF, 90 x 90 cm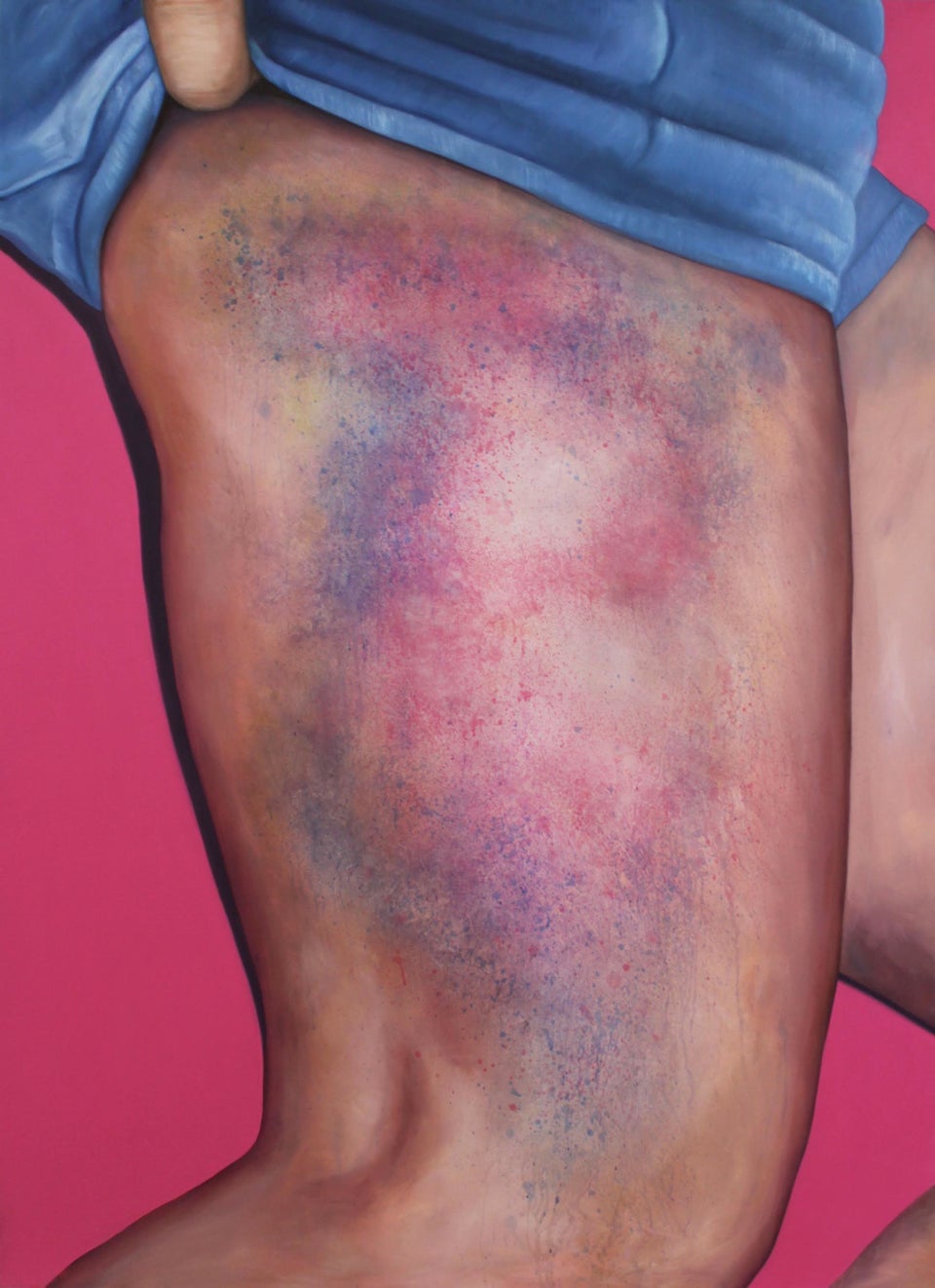 Wait Long Enough and Someone Will Find a Picture of Jesus in That Bruise!, Oil on canvas, 2014, 175 x 125 cm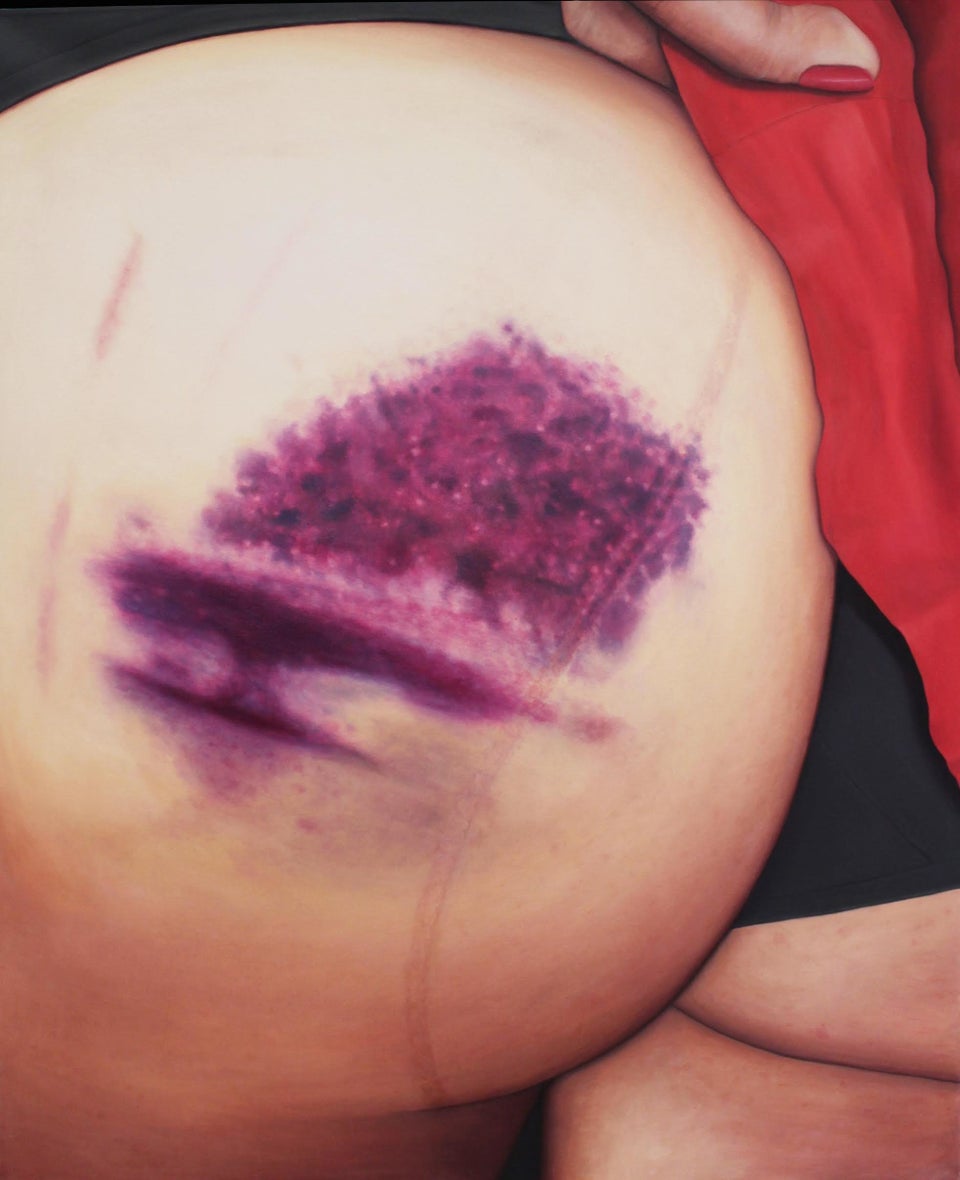 Fifty Shades of Purple, 2014, Oil on canvas, 125 x 100 cm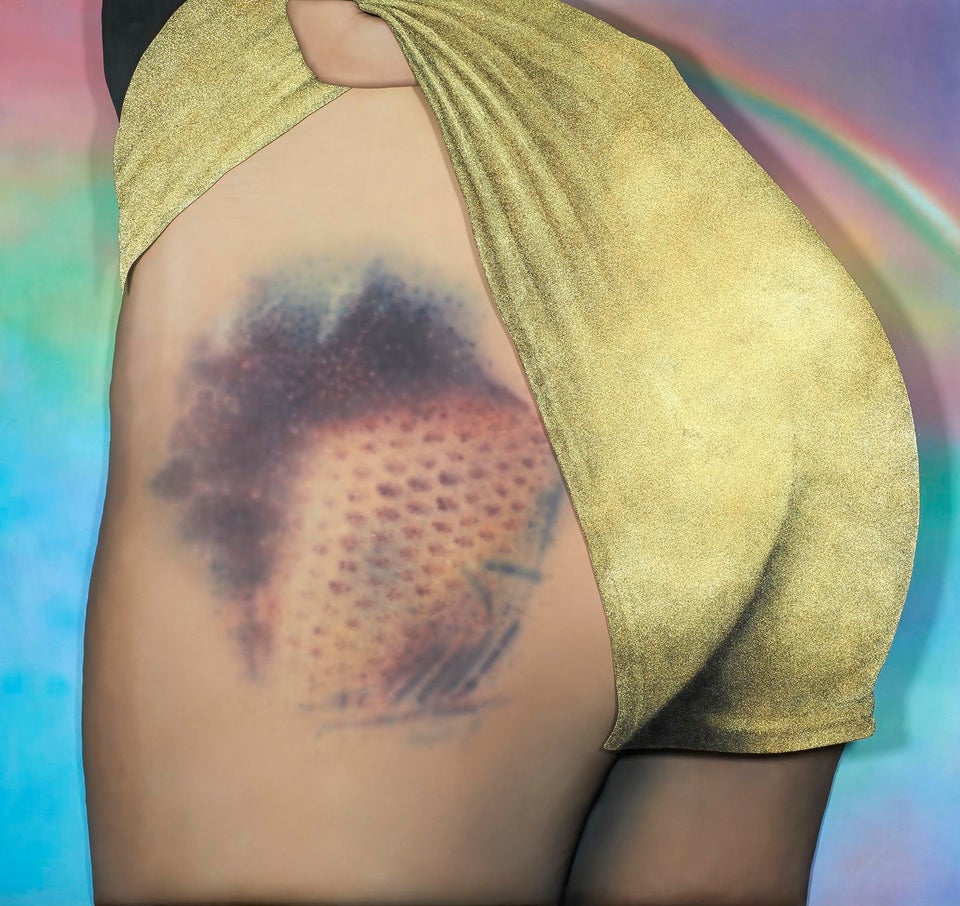 Fresh Meat in Fishnets!, 2015, Acrylic paint and glitter on leather and MDF, 210 x 220 cm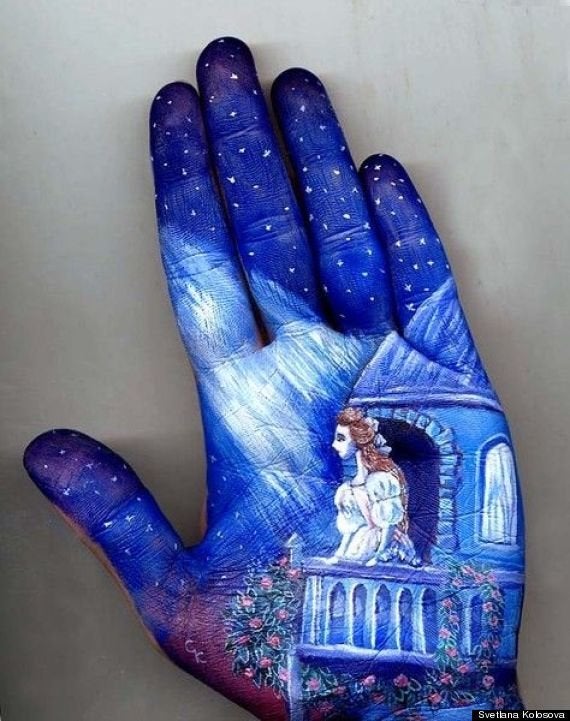 Incredible Body Painting (NSFW PHOTOS)
Related
Popular in the Community