An independent criminal justice reform commission in New York City has released a report with one simple conclusion: "We must close the jail complex on Rikers Island. Period."
The Independent Commission on New York City Criminal Justice and Incarceration Reform on Sunday officially released the blueprint for the city's 10-year plan to shut down Rikers Island, the city's notorious jail complex that's considered among the worst in the U.S.
"With the dedicated efforts of this Commission, along with support from Mayor [Bill] de Blasio, today, we can say that the dream of closing Rikers Island will finally become a reality," New York City Council Speaker Melissa Mark-Viverito (D) said in a statement Sunday.
Mark-Viverito commissioned a report last year on the possibility of closing Rikers. The 146-page findings were posted Friday ahead of Sunday's formal announcement.
The 10,000 inmates at the facility include men, women and juveniles. Many Rikers prisoners are pretrial detainees too poor to afford bail, or nonviolent offenders with sentences too brief to justify a transfer to a new facility.
Per the report, a crucial step to closing Rikers would be halving its population to less than 5,000 so it could be replaced by a smaller, borough-based jail system. The five facilities of that system would be located near various courthouses. Such a system would cost over $10 billion.
The commission offers a number of proposals to help cut the Rikers population in half, including an overhaul of the bail bonds process; investing in neighborhood crime prevention strategies; alternative sentencing for low-level offenses; job training and employment opportunities for people leaving jail; improved mental health access and treatment; and raising the city's age of criminal responsibility from 16 to 18.
Brooklyn District Attorney Eric Gonzalez said on Sunday that shrinking the city's correctional footprint and maintaining public safety are not mutually exclusive goals.
"We've shown in the past several years you can do both: You can have a fair criminal justice system that protects the community ― with one stand of justice for everyone ― but also lower the number of people being incarcerated," Gonzalez said at a news conference. "You don't have to incarcerate your way to public safety."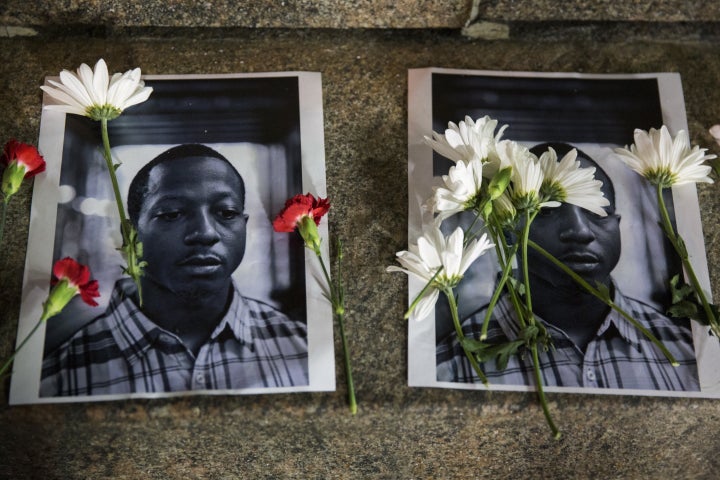 A backlogged and sluggish court system means that detainees spend an average of nine months awaiting trial while being housed in a facility notorious for its abuse, violence by inmates and guards and the capricious use of solitary confinement.
In the report released Sunday, commissioners called Rikers Island a "stain on our great city that leaves its mark on everyone it touches," including inmates, corrections staff, attorneys and the taxpayers who "devote billions of dollars each year to keep the whole dysfunctional apparatus running."
"Put simply," the report said, "Rikers Island is a 19th century solution to a 21st century problem."
Advocates for mass incarceration reform have long called for a closing of Rikers, and have been supported in recent years by local officials like Mark-Viverito and state officials like New York Gov. Andrew Cuomo (D).
New York Mayor Bill de Blasio (D) had been more reluctant to move ahead with the Rikers closure until there was a clear idea of what would take its place. His stance has softened on account of the city's falling crime rate, which he said makes Rikers' closure more attainable on a 10-year timeline.
"A year ago, we didn't think it could be done," de Blasio said last week, according to NPR. "It would [have] been irresponsible for me to say we had a plan if we didn't have a real plan. We now have a real plan."
In announcing news of the plan on Friday, de Blasio called Rikers "an example and an expression" of the nation's mass incarceration crisis.
"The mass incarceration crisis did not being in New York City, but it will end here," de Blasio said. "We are going to end the era of mass incarceration by making this important change."
The long-term plan, once Rikers Island is emptied of prisoners, is to redevelop it.
There would be a number of unique challenges and costs associated with redeveloping an isolated island once used as a dumping ground for garbage. Some of the possibilities include using the island as a waste treatment facility, a renewable energy hub or a runway expansion to nearby LaGuardia Airport.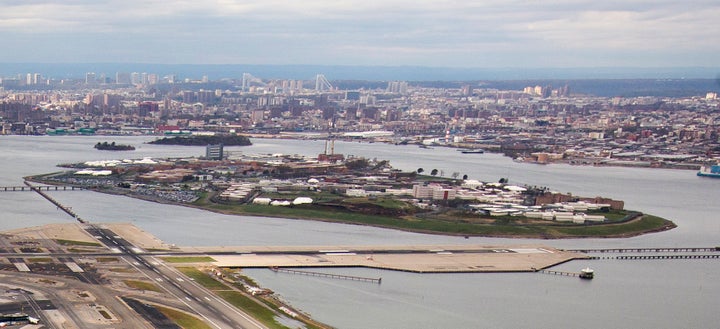 Before You Go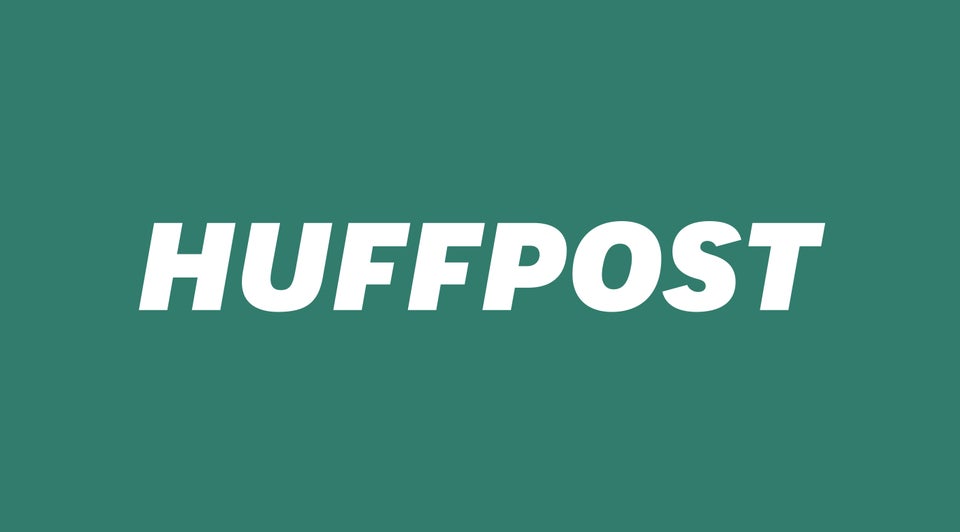 The Huffington Post's Jail Deaths Project
Popular in the Community