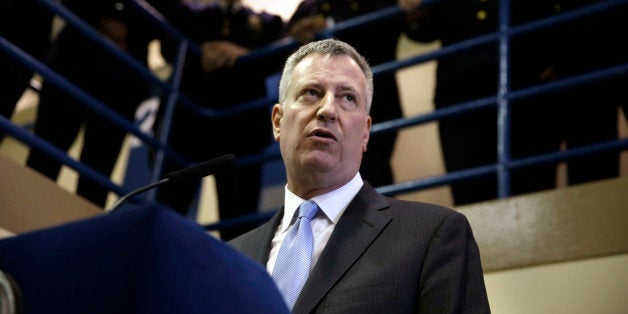 New York Mayor Bill de Blasio announced a sweeping plan Tuesday to modernize the city's criminal justice system and improve conditions in the Rikers Island jail complex, which for years has been plagued by violence and corruption.
The plan, which the mayor's office calls "Justice Reboot," aims to reduce the Rikers inmate population by 25 percent over 10 years.
About 1,500 of the 10,000 inmates on Rikers have been there for more than a year without being convicted of a crime, and 400 have languished behind bars for more than two years without trials, according to the mayor's office. Such lengthy pretrial stays are caused by court backlogs, high bail for poor defendants, bad legal representation, and sometimes intentional defense tactics.
De Blasio, along with New York state Chief Judge Jonathan Lippman, said on Tuesday that all 1,500 Rikers inmates awaiting trial for more than a year will have a court date within 45 days, with the aim of resolving their cases within six months. The mayor's office said a new online tool will allow anyone to track the status of these cases in real time.
"Today's changes are part of my long-term commitment to bring the criminal justice system into the 21st century, safely drive down the number of people behind bars, and make the system fairer," de Blasio said in a statement.
Joseph Ponte, the reform-minded city Department of Corrections commissioner appointed by de Blasio last year, said in a statement that "by moving long-term detainees out of our jails, we can reduce the burden on our staff, increase staff and inmate safety and more efficiently serve the inmates who remain in our custody."
The mayor told The New Yorker that Browder's "tragic story put a human face on Rikers Island's culture of delay -- a culture with profound human and fiscal costs for defendants and our city."
Browder told the magazine Monday night that the mayor's plan was "great."
Another significant part of de Blasio's plan is to overhaul the city's handling of summonses for minor offenses, like having an open container of alcohol in public, disorderly conduct, littering, and bicycling on the sidewalk. These types of offenses make up half the cases in city criminal courts, and 38 percent of those given summons failed to come to court last year, resulting in warrants for their arrest.
Beginning this summer, the mayor's plan will permit people convicted of summons offenses to pay fines online. There will be "a wider window within which to satisfy the summons," according to a press release, and a revamped summons form will more clearly point out the time, date and location for court appearances. The city will also test a reminder system of text messages and robocalls for those wishing to challenge a summons in court.
Police issued nearly 360,000 summonses last year, according to the mayor's office. While that's 35 percent less than in 2009, it's still a lot of cases for the clogged summons court.
The summons court workload may be driven back up by de Blasio's order last year that those caught with small amounts of marijuana would be issued a court summons instead of being arrested and charged with a misdemeanor. Although many cheered the mayor's decision, groups like the Drug Policy Alliance warned that the plan would add roughly 30,000 people a year to the docket of the overburdened summons court.
In a statement Tuesday, Kassandra Frederique, policy manager of the Drug Policy Alliance, said her organization "applauds the de Blasio administration for listening to advocates and tackling the inescapable maze that is the NYC summons system."
Other organizations also cheered the plan.
"When over 1 million New Yorkers have outstanding warrants for low-level violations, something is amiss," said Alyssa Aguilera, political director of Voices Of Community Activists & Leaders New York, which opposes mass incarceration. "A summons should be used to avoid unnecessary arrests, not to perpetuate them.
"These changes will most benefit low-income people of color, many of whom are unable to adjust their work schedules and family responsibilities to make a court appearance," Aguilera added.
Donna Lieberman, executive director at the New York Civil Liberties Union, praised the Justice Reboot provision requiring the city to issue regular reports on the race of people receiving summonses.
"Only with tracking and regular public reporting on who is getting tickets and for what can New Yorkers start to understand the consequences of broken windows policing," Lieberman said.
NYPD Commissioner William Bratton, often at odds with civil liberties groups, praised Justice Reboot.
"We support the efforts to increase transparency by posting summons data and we applaud testing methods to ensure a higher court appearance rate," Bratton said in a statement. "Police resources are too often wasted returning defendants to court on warrants that could have been avoided."

Before You Go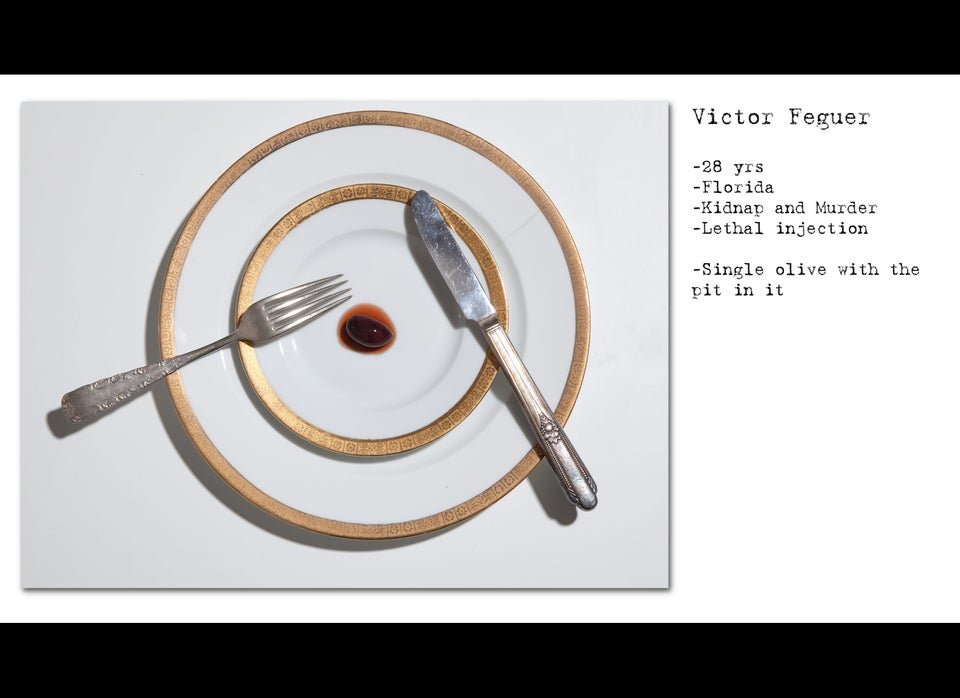 No Seconds: The Last Meals Of Death Row Prisoners
Popular in the Community