Rape and sexual abuse of Rikers Island inmates are almost never reported to police, a New York City government watchdog asserts in a new court filing.
The office of NYC Public Advocate Letitia James shared troubling figures Monday that suggest Rikers Island has a pervasive sexual abuse problem -- and that officials look the other way when inmates complain about it.
The data came from an Oct. 9 affidavit James filed in which she supported the Rikers Island inmates' pursuit of class action status that stems from a lawsuit filed in May by two female prisoners.
Rikers Island failed to report to police a staggering 98 percent of sexual abuse complaints last year, James asserts in her Oct. 9 data, citing city health department and corrections department data; of the 116 total complaints made to the Department of Health and Mental Hygiene, officials only pursued two.
"Sexual violence cannot be tolerated anywhere in our city -- including our jails," James said in a statement via email. "Our affidavit proves the disturbing prevalence of sexual harassment and abuse allegations on Rikers Island."
James called the substantiation rate of the sexual abuse allegations "shockingly low" compared to other jurisdictions and said the low rate raises questions about "access to justice systems for our most vulnerable inmates."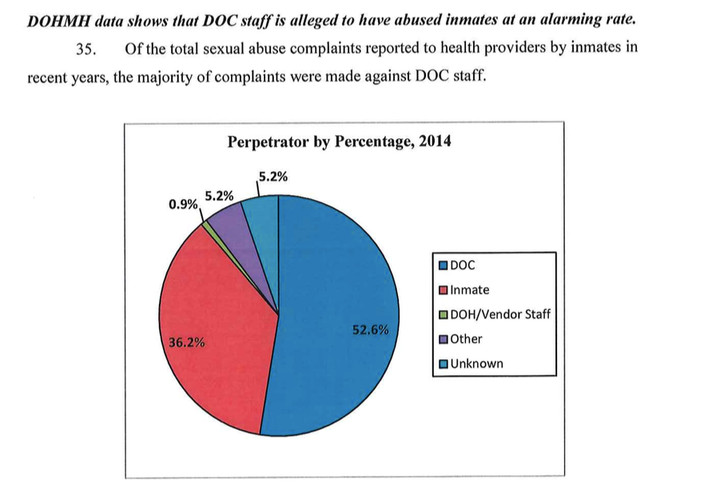 In a May 19 lawsuit, two Jane Doe inmates alleged a horrifying pattern of rape and abuse that they say prison officials were aware of and ignored.
The women, one of whom is considered to have "diminished intellectual capacity," allegedly were repeatedly raped and abused by Rikers Island corrections officer Benny Santiago.
Santiago allegedly threatened to harm the women's families, subject them to discipline or enlist other inmates to abuse them if they reported him. One of the women alleged Santiago would anally rape her as punishment whenever he was angry with her or jealous.
The suit says at least two other guards knew that Santiago was raping Jane Doe 2 and even confronted him, telling him "what you're doing isn't right." Neither guard reported Santiago's alleged actions to supervisors.
When the same victim tried to report him to the prison mental health and medical officials, they told her there was nothing they could do about the abuse. Guards friendly with Santiago consequently harassed her for reporting, according to the suit.
In April, James' office sent a petition to the Board of Correction outlining measures aligned with the federal Prison Rape Elimination Act that the city's prisons could take to protect female inmates from sexual abuse.
PREA guidelines indicate steps state prisons must take in order to receive their certification. Due to a loophole in the law, states only need to report sexual abuse data from the state prisons, effectively exempting municipal jails from scrutiny.
"I have petitioned the Board of Correction to begin formal rule-making to better protect inmates from sexual violence, and they must start tackling this problem with the urgency it deserves," James said.
In her recent court filing, James yet again cited a grim fact she included in her April petition: According a Justice Department survey, 8.6 percent of the female inmates in the Rose M. Singer Center (Rikers Island's female prison) reported being sexually harassed or abused, compared with 3.2 percent of U.S. jail inmates.
The New York City Department of Corrections did not immediately return requests for comment.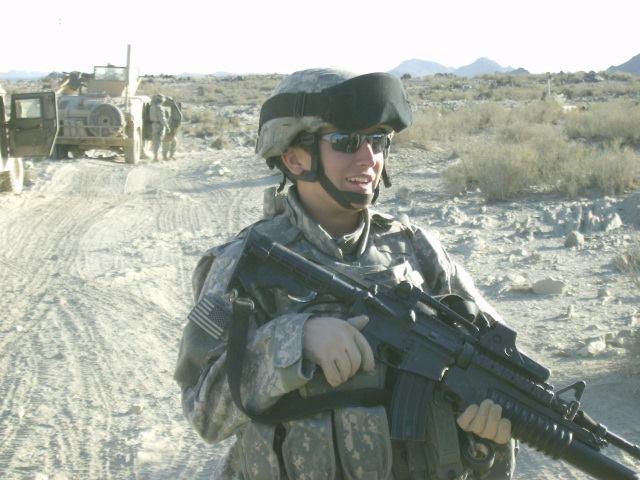 The Faces Of Military Sexual Assault
Related
Popular in the Community