A 12-year-old boy is reminding us this week of the true meaning of marriage and family.
"I'm here today to talk about love, family and equal rights," Hackford-Peer told the cheering crowd. "Some people do not believe that I'm from a loving family because my moms are gay -- they are wrong. I love my moms, and my moms love me and my brother, unconditionally."
Hackford-Peer explained that his moms met 17 years ago when they were in college. "They had a commitment ceremony here in Salt Lake City in 1997; lots of friends and family came, but it didn't make them legally married," he said.
"It felt like fireworks bursting in my heart," Hackford-Peer said of the happy event.

Ruth Hackford-Peer, right, and Kim Hackford-Peer, standing next to her, are married by Rev. Curtis Price, left, while hugging their two children Riley Hackford-Peer, back middle, and Casey Hackford-Peer, bottom middle, in the lobby of the Salt Lake County Clerk's Office in Salt Lake City on Dec. 20, 2013.
"Governor Herbert wants to treat my moms unfairly," Hackford-Peer said at the conclusion of his speech. "He says he wants to 'protect families.' But I want to tell him that my family deserves protection, too. I have two moms -- and I love them. And they deserve to have their marriage recognized everywhere."
(Watch the 12-year-old's full speech in the video above.)
Before You Go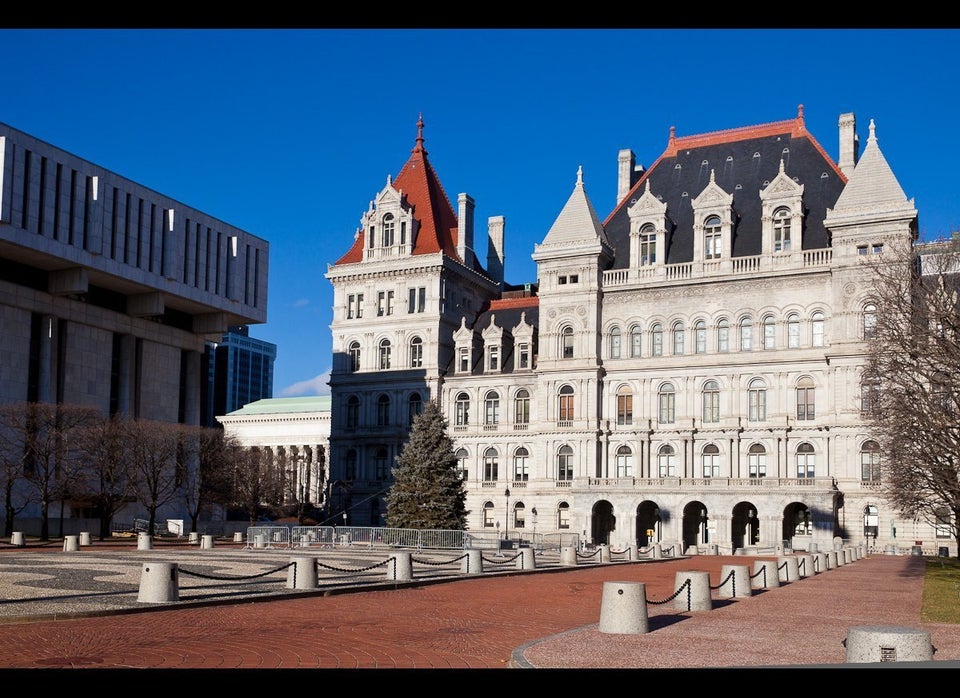 Gay Marriage In The United States
Popular in the Community