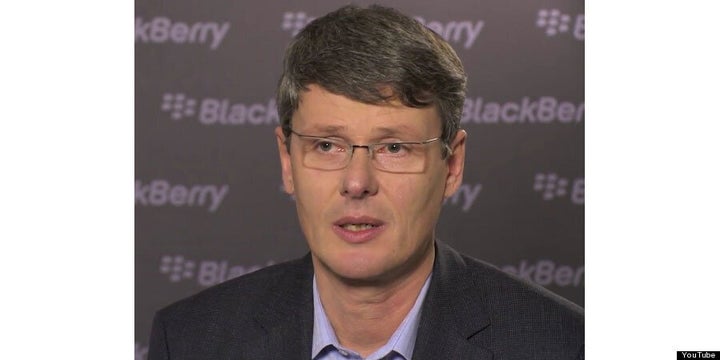 Sure, Research in Motion's stock price has plummeted, its market share is dwindling, and its offerings are an afterthought. But that doesn't mean anything major needs to change.
That was the optimistic message from Research in Motion's newly appointed chief executive Thorsten Heins, who on Monday replaced the beleaguered BlackBerry-maker's co-executives Jim Basillie and Mike Laziridis at the helm of the company. In his first conference call as CEO, Heins suggested it would be business as usual at RIM -- which experts say is the last thing the company needs.
Though RIM shareholders had previously called for a "substantial corporate governance change" following a 75 percent drop in the company's share price and eroding market share, experts question whether RIM veteran Heins can deliver the jumpstart the company so desperately needs.
The past decade has seen RIM's fortunes rise and fall, with little sign of a turnaround. The company's BlackBerry devices, which found devoted fans in the Oval office, boardrooms and high school hallways, ushered in the age of constant connectedness and helped give rise to the smartphone market. Yet recently, RIM's offerings have failed to keep pace with their rivals', as companies such as Apple and Samsung boast smartphones and tablets with more apps, more advanced features, more polished software and, in some cases, more affordable pricetags.
Heins is a RIM insider who has spent four years at the company as a lieutenant to Basillie and Laziridis, most recently in the role of chief operating officer overseeing sales, hardware and software. Analysts say they fear that Heins' standing relationship with the company's former co-CEOs may limit his ability to pursue a bold new strategy for the company. "Looking at where he's come from -- they've appointed someone internally, as opposed to an outsider -- the danger is that Heins carries on business as usual and carries on in the old bosses' footsteps, which may not bring about the change they need to turn things around," said Nick Dillon, an analyst at the research firm Ovum.
Wall Street analysts also cast doubt on Heins' qualifications, arguing that the executive, who spent more than two decades at German tech company Siemens prior to joining RIM in 2007 and rose the ranks to be chief technology officer, does not have sufficient experience in consumer tech to formulate a robust vision for the company's future.
Others echoed this stance.
"He has some supply chain experience, which we've also cited as ideal for RIM, but we think they need someone with deep consumer expertise and it's not clear that they quite have that," said Shaw Wu, an analyst with brokerage firm Sterne Agee. "They need someone with a consumer electronics background and the fact of the matter is that they are a consumer company, whether they like it or not."
Heins said his plan to reinvigorate RIM's growth will focus on better marketing and more efficient product development processes, though Heins later noted that his intent to scale the company was "not a seismic change." The company appears to have pinned its hopes for wooing consumers away from Apple and Android on a yet-to-be-hired chief marketing officer, who will assume responsibility for pushing RIM products and soliciting consumer feedback to shape the company's devices.
"We need to be more marketing driven and we need to be more consumer oriented because this is where a lot of the growth is coming from," Heins said. "I want us to focus more on the consumer and on consumer marketing."
More ambitious approaches, such as reorganizing the company, received little airtime in Heins' first conference call as CEO. He was noncommittal with regard to a suggestion that RIM might license its forthcoming BlackBerry 10 software to other device makers, noting simply, "It's not my focus." He also emphasized that he "will not in any way split [RIM] into different businesses."
"I don't think there is some drastic change needed," Heins said. "We are evolving. We're evolving our strategy, we're evolving our tactics, our processes."
"Drastic change" is just what the doctor ordered, some experts counter.
"Mr. Heins said they're going to stick with the existing strategy and I'm not sure that that's the right move. There's a lot of investor doubt," Wu said. "There's definitely concern over the existing strategy."
To date, RIM's current approach has yielded products such as the BlackBerry PlayBook, which suffered from glitchy software, a dearth of apps and, though pitched as the perfect tablet for busy business executives, shipped without email software. Sales have been anemic and RIM lost $485 million on unsold PlayBook units. RIM's BlackBerry 10 software, which Heins said boasts a "whole new architecture," has suffered delays and is not likely to be released until late this year, meaning RIM's rebirth could be delayed at least until then.
While refining its marketing messages and internal product development processes are important for RIM's future, analysts argue that to stay relevant and stem its competitors' advances, the company must first and foremost reinvigorate its product line and deliver innovative devices that stand apart from their rivals.
"From a technological point of view, they are lagging behind the competition. They're the only company running a first generation smartphone platform," Dillon said. "While competitors like Apple and Google have come in with modern operating systems, they're stuck on old technology, so the main priority from a tech point of view is to get out this BlackBerry 10 platform, which is due increasingly late this year. That's just to get them level though."
Some experts drew parallels between RIM and Nokia, another handset maker that has struggled to maintain its footing and swapped out its CEO in September 2010. Nokia, however, tapped an outsider, former Microsoft executive Stephen Elop, to helm the company, and Elop promptly made waves by scraping Nokia's in-house software in favor of Microsoft's Windows Phone mobile operating system. While Nokia's move to align itself with Microsoft has yet to yield large gains in marketshare, several new smartphones born out of the alliance were darlings of the recent Consumer Electronics Show, the world's largest consumer tech tradeshow.
Michael Gartenberg, an analyst at tech research firm Gartner, argued that RIM needs to move away from the status quo and make a splash with products and new designs that will help the firm break out of its rut.
"No one is saying RIM's hardware is bad or that their products are not good, but it's become an issue of solid but boring," Gartenberg said. "How many visions of the BlackBerry Bold can we see and still get excited about at a time when devices are changing forms and shapes and getting new functionalities?"
Take a look at the slideshow (below) to see RIM's 7 biggest setbacks over the past year.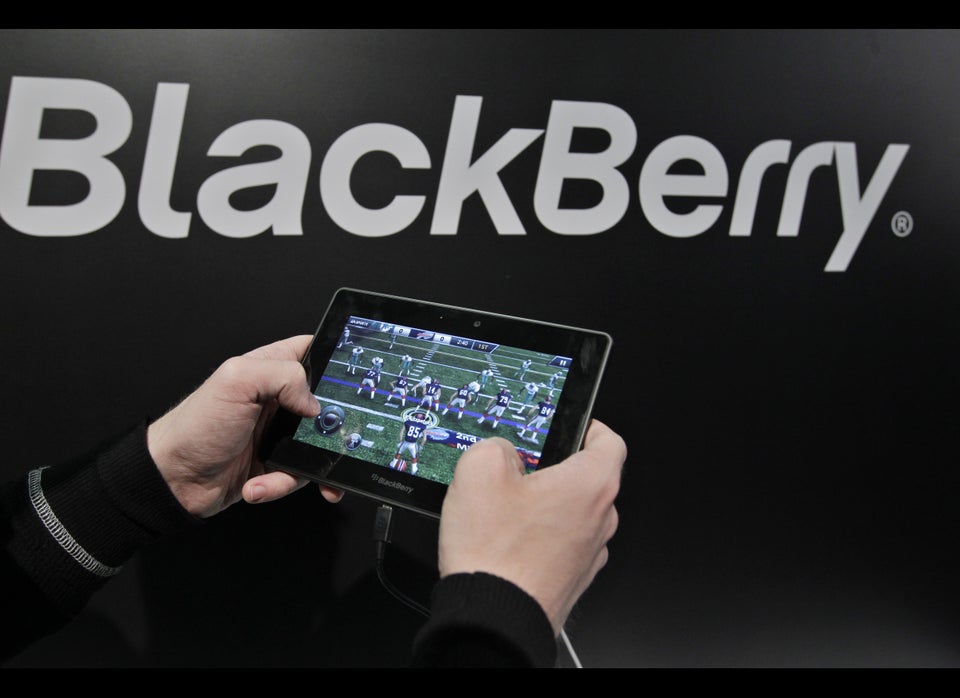 Biggest BlackBerry Fails
Support HuffPost
The Stakes Have Never Been Higher
Related
Popular in the Community