One free-spirited 4-year-old decided to follow his bliss at his aunt's wedding.
As bride Tanya Malone came walking down the aisle at her March 4 nuptials in Dublin, Rhys the ring bearer decided to run and jump onto the train of her dress.
And bless his little heart, he went ALL in.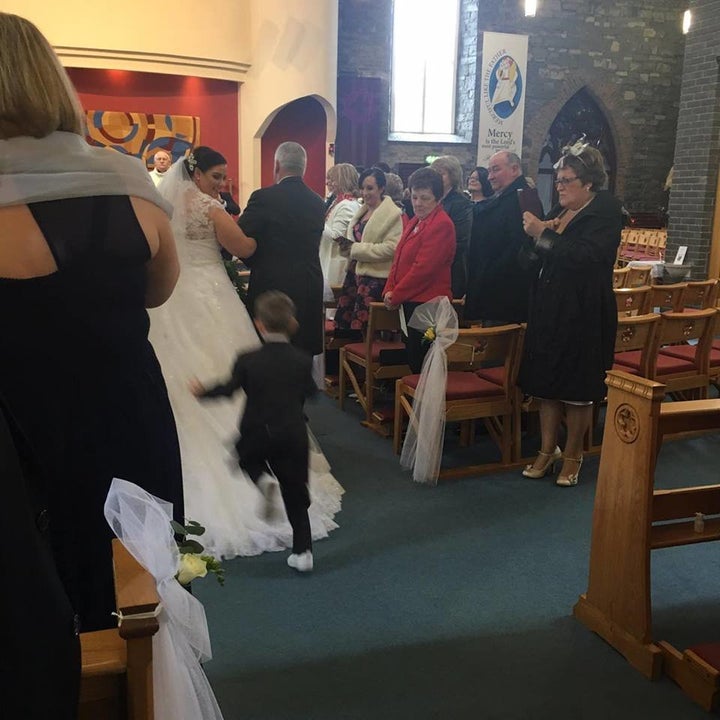 "He said that it looked like a cloud and he just wanted to jump on it," Rhys' aunt Antonia Malone told The Huffington Post.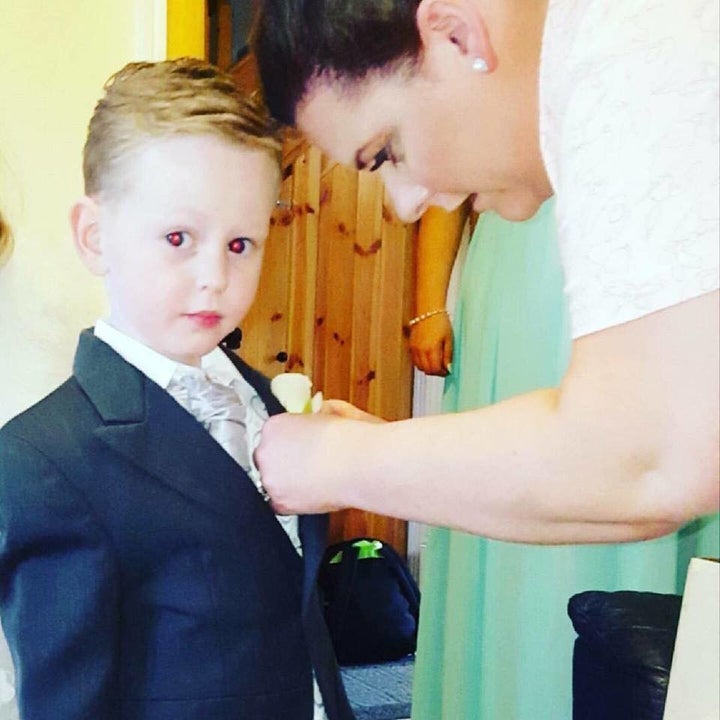 Antonia told HuffPost that were "a few gasps" and then laughter in the church. And luckily, the bride was cool with it.
"She had absolutely no problem as no harm was done," Antonia said. "She enjoyed her day and married the love of her life."