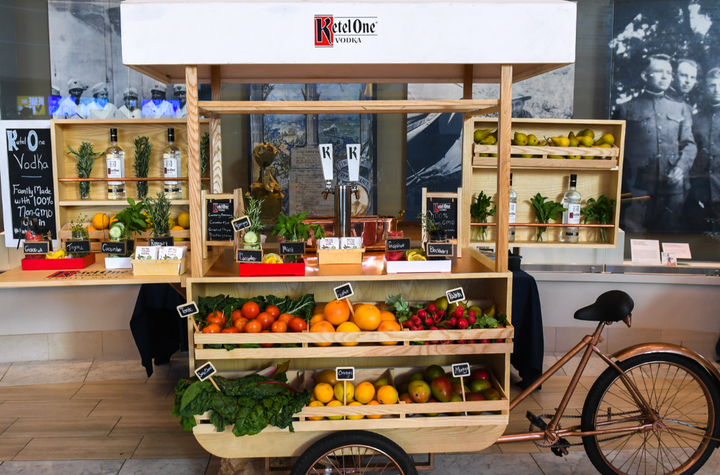 Let's be honest, any substantial New Year's Eve celebration isn't complete without a proper cocktail, or shall we say cocktails. Even though plenty of people are thinking about their resolutions for 2018, including how to get a booty like Jen Selter or best juice plans that won't leave one eating an entire box of pizza on day two, it doesn't mean you can't have a drink. According to the data pulled from Google by iQuanti, there were 62,776,640 searches on getting healthy (from Oct. - Dec. 2016). For those trying to live their best life and in style, the 100% non-GMO grain vodka Ketel One has created some incredible cocktails that are also guilt-free and shaken with the 100%-non. Rather than the classic Vodka Soda (which are about as lame as Mario Batali's cinnamon rolls recipe), the drinks below are filled with aromatic herbs and a winter essence that are all under 96 calories per serving.
The family-made vodka has also recently launched an interactive experience called, Ketel Market where guests can customize their own beverage by choosing from an array of ingredients from fragrant herbs to fresh fruits. This same garnish cart can be recreated for someone throwing a New Year's Eve party or any celebration at home. Hosts will be able to offer a fun and entertaining centerpiece with cocktails that still honor guests' resolutions. The stress-free system will allow party attendees to design their very own drink that can be easily dressed up and won't take time away from throwing a lit extravaganza. For your own DIY garnish cart, add ingredients like aromatic herbs, fruit and crisps citrus to create an engaging holiday activity that is simple enough for anyone to do (favorite combos include a festive rosemary/cranberry or refreshing cucumber/mint).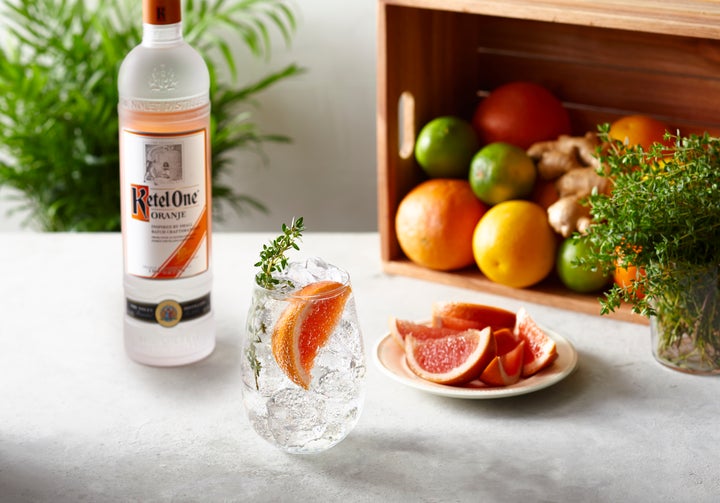 Ketel Soda Grapefruit Thyme
1.5 oz Ketel One Vodka
3 oz Club Soda
1-2 wedges of sliced grapefruit
Sprig of thyme
Build in a Collins glass over ice.
Add grapefruit wedges
Add 1.5 oz Ketel One Vodka.
Top with 3 oz club soda.
Garnish with a grapefruit wedge and a sprig of thyme.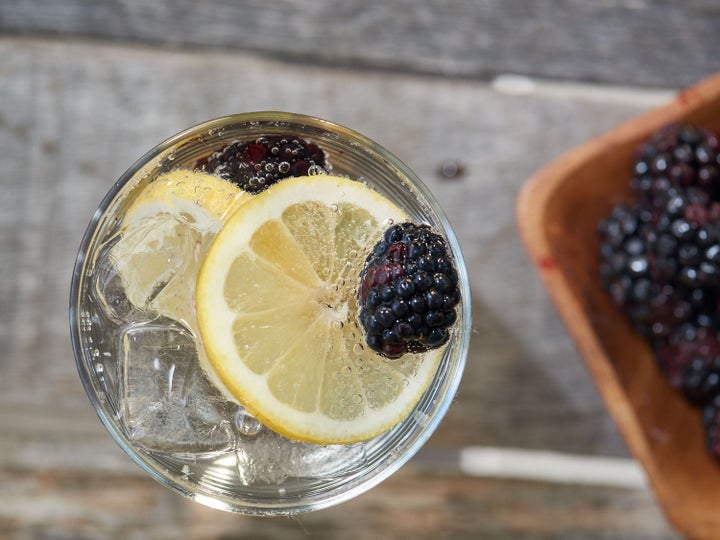 Ketel Soda Blackberry Lemon
1.5 oz. Ketel One Citroen
3 oz. Club Soda
3 Blackberries
1 Lemon wheel
Fill a rocks glass with ice
Add Ketel One Citroen
Add club soda
Add 1 lemon wheel and 3 blackberries.
1.5 oz Ketel One Vodka
3 oz Club Soda
Cucumber ribbon or cucumber slices
Sprig of mint
Build in a Collins glass over ice.
Add 1.5 oz Ketel One Vodka.
Top with 3 oz club soda.
Garnish with a cucumber ribbon and a sprig of mint
Pro Tip: To make cucumber ribbons for drink garnishes, use a knife to trim the ends from the cucumber. Then use a vegetable peeler to carefully slice the cucumber lengthways into long, thin ribbons. To make your mint more fragrant, place the leaves or sprig in one hand and gently smack it with the other — this warms up the mint slightly and starts to extract the oils before you use it to garnish your drink
Related
Popular in the Community