One Tennessee wife is here to remind us that money can't buy you love.
She told her husband that she didn't need a ring, but he insisted on getting her one anyway. The couple visited jewelry store Pandora and bought a sterling silver and cubic zirconia engagement ring set for the occasion.
While there, an unknowing sales associate made a snide remark about the simple rings the couple was purchasing.
"Y'all can you believe that some men get these as engagement rings? How pathetic," the sales associate said, not realizing the couple was doing just that.
The encounter left Quinn understandably deflated and upset.
"He already felt like a failure, asking me again and again, 'Are you sure you'll be happy with these? Are you sure this is okay?'" Ariel wrote. "He was so upset at the idea of not making me happy enough and of me not wanting to marry him because my rings didn't cost enough money or weren't flashy enough."
But none of that mattered to Ariel.
"Y'all I would have gotten married to this man if it had been a 25-cent gum ball machine ring," she wrote.
The couple eloped at a courthouse in a no-frills ceremony that was just right for them.
"I've never been this happy in my life and I couldn't imagine spending it with anyone else ever," she said. "Here I am, courthouse married, $130 ring set, the love of my life by my side and happier than I could ever imagine."
You can read the post in full above.
Before You Go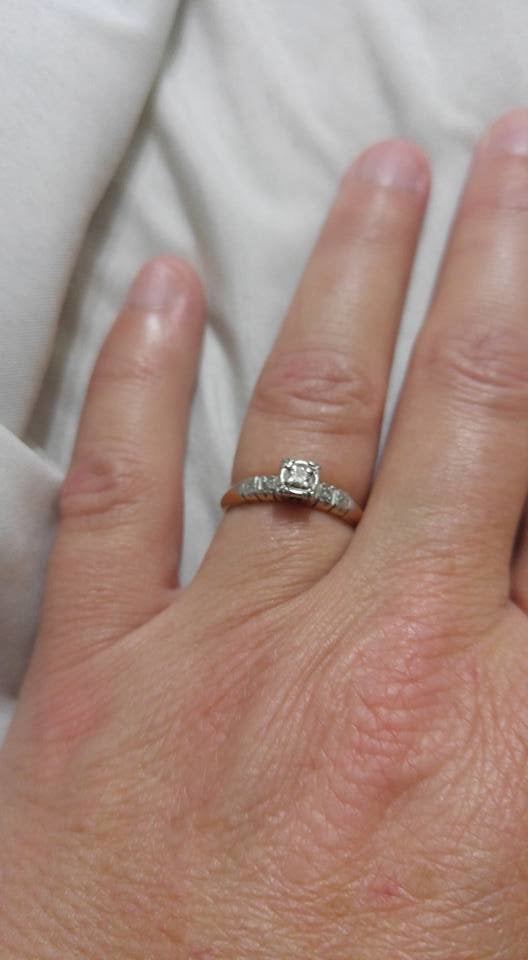 Why These Women Love Their 'Small' Engagement Rings
Popular in the Community