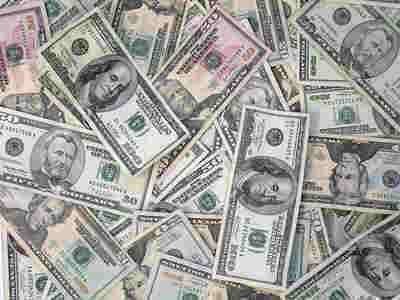 Happy American Recovery and Reinvestment Act Day! While Democrats fanned out across the country to make the case that the stimulus is actually stimulating something -- namely, jobs -- local yokels celebrated the one-year mark at home. Except for GOP strategist Ron Bonjean, who was smart enough to light out for less snow-bound climes.
Washington Post's Dana Milbank: "This morning I sent flowers to Larry Summers. Tonight I'm going to save or create jobs in the liquor industry."
West Wing Writer Jeff Nussbaum: "First, I'm celebrating by reading Joe Biden's great op-ed in the USA Today the effectiveness of the Recovery Act. And in the joy that follows from that report, I intend to save or create .17 American jobs through my celebration, in which I will eschew French champagne and instead pop the cork on some domestic sparkling wine."
Salon's Mike Madden: "Obviously, the only proper way to celebrate would be to borrow a ton of money to buy stimulus drinks somewhere (which Republicans would be welcome to enjoy as well as Democrats, as long as they also find time to complain about the cost). But since the journalism economy is recovering even slower than the economy for real people, it may be tough to find a bank willing to front that kind of cash to a writer. So instead, I'll just pretend I'm riding a fancy new high-speed rail line while I'm stuck in a tunnel on Metro on the way home later tonight."
GOP strategist Ron Bonjean: "Coincidentally by dining in a great sushi place tonight at this wonderful sunny resort here in Playa del Carmen, Mexico. I don't think the country received any stimulus money, but it sure did know how to throw a Mardi Gras celebration last night. Also, there is no snow. Have a feeling the Democratic majority might send a delegation to look into this now. "
NPR political editor Ken Rudin: "It's hard to celebrate anything these days, considering all the people unemployed since the stimulus package was enacted. Martha Coakley, for one."
Comedian/Onion web editor Baratunde Thurston: "I'll take the extended unemployment benefits and use the funds to create a combination commercial/investment/insurance/hedge fund bank. I'll use the deposits from this Frankenstein institution to buy the regulators and place ridiculous bets on a ponzi scheme called "economic growth," and just as I am about to go under, I will collect a few billion dollars from the taxpayers and give myself a bonus."
Washington Post's Chris Cillizza: "Like I celebrate all anniversaries: by working."
Longtime GOP'er and "man about town" Stephen Aaron: "Going to the shooting range, I get a lot more bang for my buck firing my money out the end of a rifle barrel than I did out of the stimulus."
New America Foundation's Steve Clemons: "I am going to go stop by the National Academy of Sciences and talk to folks there about the amazing, high wage job-generating, national innovative technology efforts we might have had if we had invested in next gen science....Then, I'm going to blog at Huffington Post about the many number of great alternatives that HuffPost and Washington Note readers suggested to take the spots of Tim Geithner and Larry Summers. And then I'm going to an ATM and ponder whether I should make a withdrawal and help the economy or a savings deposit and help the economy."
Real Clear Politics' Mike Memoli: "Since it's also Ash Wednesday I'm abstaining from meat and alcohol, and saying one rosary for every GOP "'Where are the jobs?' press release."
RNC communications director Doug Heye: "Since more people believe Elvis is still alive than believe the stimulus bill has created jobs, I'll play some of The King's classics on my ipod. 'If I Can Dream' seems appropriate."
Popular in the Community