Dan Shipton and Ross Nicholson, directors of the Ringling Bros. and Barnum & Bailey Circus, find it refreshing to reinvent the "Greatest Show on Earth" for a new audience, despite not growing up in the place the show has long called home.
"It'll be everything that people know and love, but with this whole new focus and this whole new lens on it that should feel really inspiring," Shipton said.
The circus, set to return in September, saw its 146-year run come to a halt in 2017. Factors in the stoppage included high operating costs, declining ticket sales and an "even more dramatic drop" after the circus retired its elephants, Feld Entertainment CEO Kenneth Feld said at the time.
The company split with its elephants after legal battles with animal rights activists and groups that criticized the circus for its treatment of animals.
Juliette Feld Grossman, producer and chief operating officer of Feld Entertainment, told HuffPost that the circus revival began with a "blank sheet of paper" and questions about how to showcase parts of the show's past in a new light.
"As we continue to evolve, we look to new ways that we can surprise our guests," Grossman said. "It's about getting to those feelings: joy, fun, wonder [and] that connectivity of being in the experience together with people that you love and care about."
The latest incarnation of the circus operates in a 360-degree environment with a circular stage surrounded by video panels at its base.
The set includes seesaws, bicycles and areas for performers' skilled acts, according to a press release.
The circus will feature a 25-foot-high "Triangular Highwire," a double "Wheel of Destiny" for acrobatic jumps between apparatuses up to 30 feet off the ground, an "Extreme Box Jump Trampoline" that can send bikes and unicycles airborne, and a physical comedy troupe.
For its new iteration, the circus whittled 4,000 performer applicants down to a group of 75 performers from 18 different countries.
"They are all just absolutely amazing people that have honed their skills and their ability through hard work," Shipton said. "That's what we wanted to put at the forefront of it. You can take Ringling home and you can play the circus every day."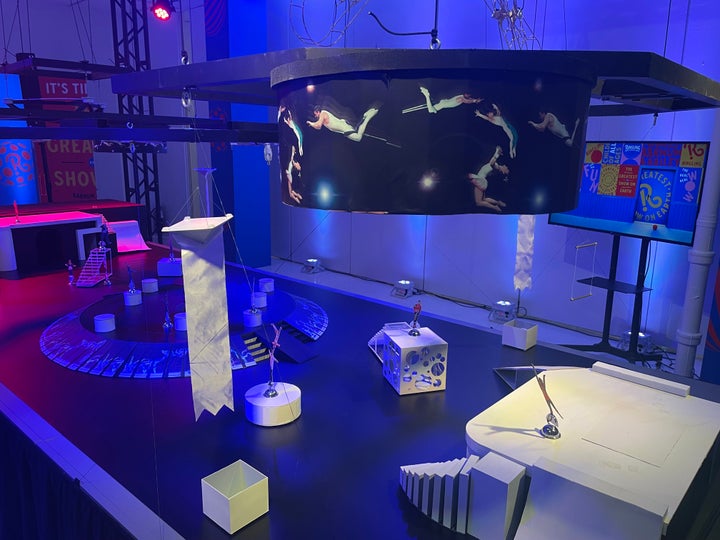 Kathy Maher, executive director of the Barnum Museum in Bridgeport, Connecticut, recalled that when the Ringling circus pressed pause in 2017, she believed it would eventually revive itself "in some form."
"It's so rooted not just in American culture, but it's really part of a global cultural entertainment beacon," Maher said. "I just truly believed it was going to come back and really relate to 21st-century audiences, what people want today."
"Audiences want to be invested in the moment in time they're investing in it," she said. "People are there to be awed, inspired and amazed, and I think leaning into human achievement is brilliant."
Part of the circus' ties to American culture involves the life of Phineas T. Barnum, the man behind the "Greatest Show on Earth," who saw everything as an opportunity, a dream and a vision, according to Maher.
His ventures included his New York City museum ― a center of entertainment and attractions that preceded Disneyland and, indeed, Walt Disney himself ― and his traveling show. Barnum highlighted creations such as his "Fiji mermaid," a torso of a monkey sewn to a fish, and performers such as Charles Stratton, a boy from Connecticut who likely had some form of dwarfism and who joined Barnum's show as "General Tom Thumb."
Famously, Barnum wasn't above exploiting fellow human beings, as in the case of Joice Heth, an elderly, enslaved Black woman whom Barnum leased and toured with, claiming her to be 161. When Heth died in 1836, Barnum sold tickets to her autopsy.
Following the deaths of Barnum in 1891 and James Anthony Bailey in 1906, the Ringling Bros. circus picked up the "Greatest Show on Earth" in 1907 and ran the two circuses separately until 1919, when World War I, the economy and the flu pandemic all played a role in the merger.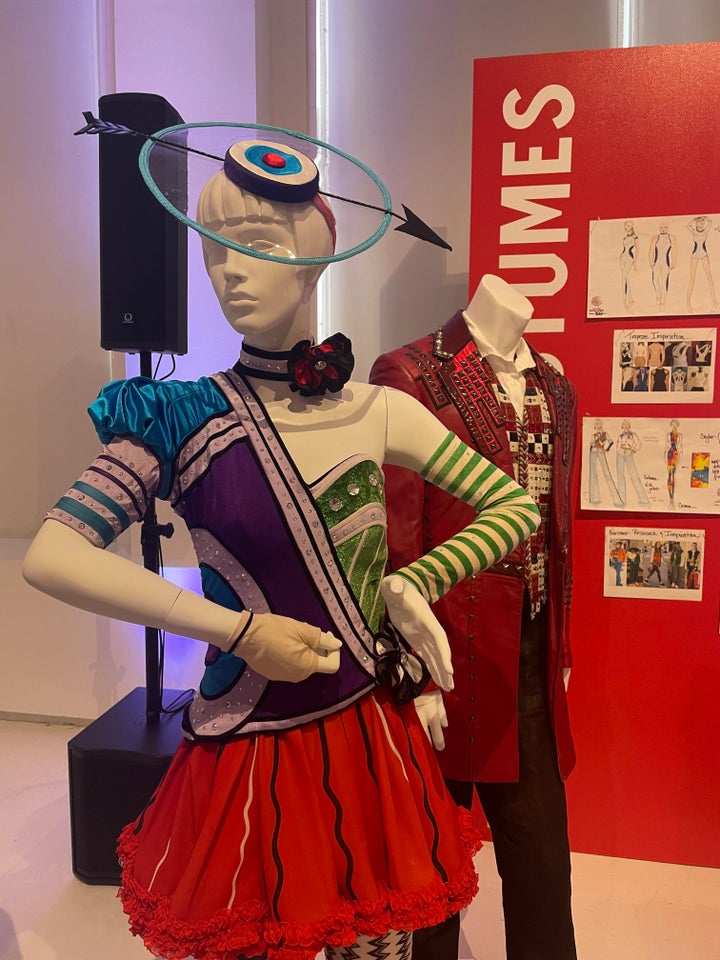 Reimagining the circus
The circus has redefined itself before. The first Ringling performance didn't include animal acts in 1882. Instead, it saw five brothers participating in a "vaudeville-style show," according to the Wisconsin Historical Society.
Jennifer Lemmer Posey, Tibbals Curator of Circus at the John and Mable Ringling Museum of Art in Sarasota, Florida, told HuffPost that the Ringling Bros. ― a comic act in its first season ― dreamed of adding a "ring" and elements such as performing animals, something expected of a circus in the late 19th century.
"The Ringlings wanted to be the kind of show for their era. But we've seen over the last several decades, really 40 years or more now, our audiences don't care as much about seeing performing animals," Lemmer Posey said. "Some are conflicted, they don't want to watch animals perform, but more than anything, we are fascinated with what we as humans can achieve."
The "Greatest Show on Earth" has also suffered financial difficulties before. It had its last performance under its big top large tent in 1956, before Irvin Feld played an instrumental part in bringing the circus into an indoor presentation, the museum notes.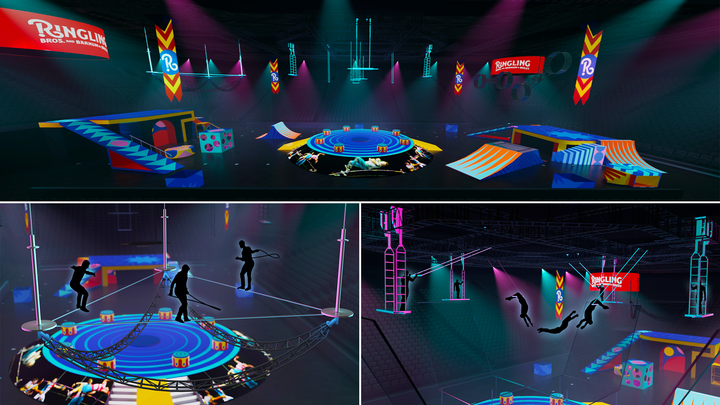 The relaunch of an entertainment brand that's been around longer than Coca-Cola and the Kentucky Derby marks a return of an aspect of the American experience, said Scott O'Donnell, director of the Circus World in Baraboo, Wisconsin.
"It's exciting within our industry, not only for wonderful employment opportunities for circus artists, musicians and everybody that it takes to put on a successful circus operation, but also for the wide-eyed kids of the world, whether you're 3 or 103," O'Donnell told HuffPost. "To get back to live entertainment and particularly a live circus performance, I think, is a wonderful and exciting opportunity."
Grossman said the circus' six-year hiatus involved a lot of soul searching, consumer research and relying on "intuition" for the upcoming production.
"There have been, of course, inflection points along the way that have radically changed the history and also allowed Ringling to continue to exist for generations," Grossman said.
"That's where we are now," she said. "We're bringing something forward to exist for 150 more years."
Popular in the Community