His voice is powerful and his flair for showmanship is undeniable. Johnathan Lee Iverson is the Ringmaster for Ringling Bros. "Out of this World." 
The world premiere in Los Angles, at the Staples Center, kicks off the national tour. It's a feast for the senses. Gravity-defying acrobats, the globe of steel motorcycle daredevils, along with magical animals is awe-inspiring. Add in the element of high-stakes ice skating, and fans everywhere will cheer from the edge of their seats. This extravaganza will more than meet your expectations. The show is a vehicle to "...make the impossible, possible," explains Iverson, "I always try to get people to understand we are living art. I never really put down the top hat."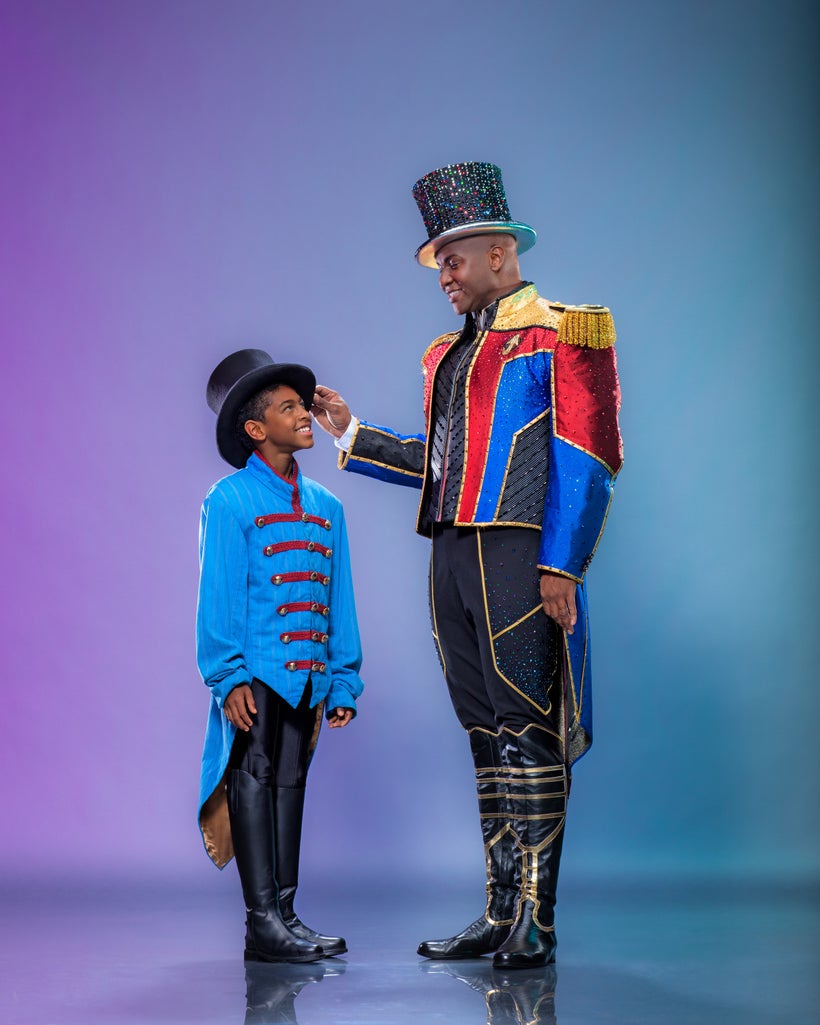 This dazzling Ringmaster was on track toward an opera career, but pure opportunity led him to join the circus. Iverson and his family live and breathe Ringling Bros. His wife, Priscilla works behind the scenes, his daughter, Lila is a performer and his son Matthew, 11, plays the young Ringmaster.
The dad of two fulfills his dreams every night leading thousands of people on an adventure of a lifetime. But Iverson is a father before a performer and again expectations enter into the picture. He says it's his job to encourage his children to find their "own thing." He quotes author James Baldwin, "You have to go the way your blood beats."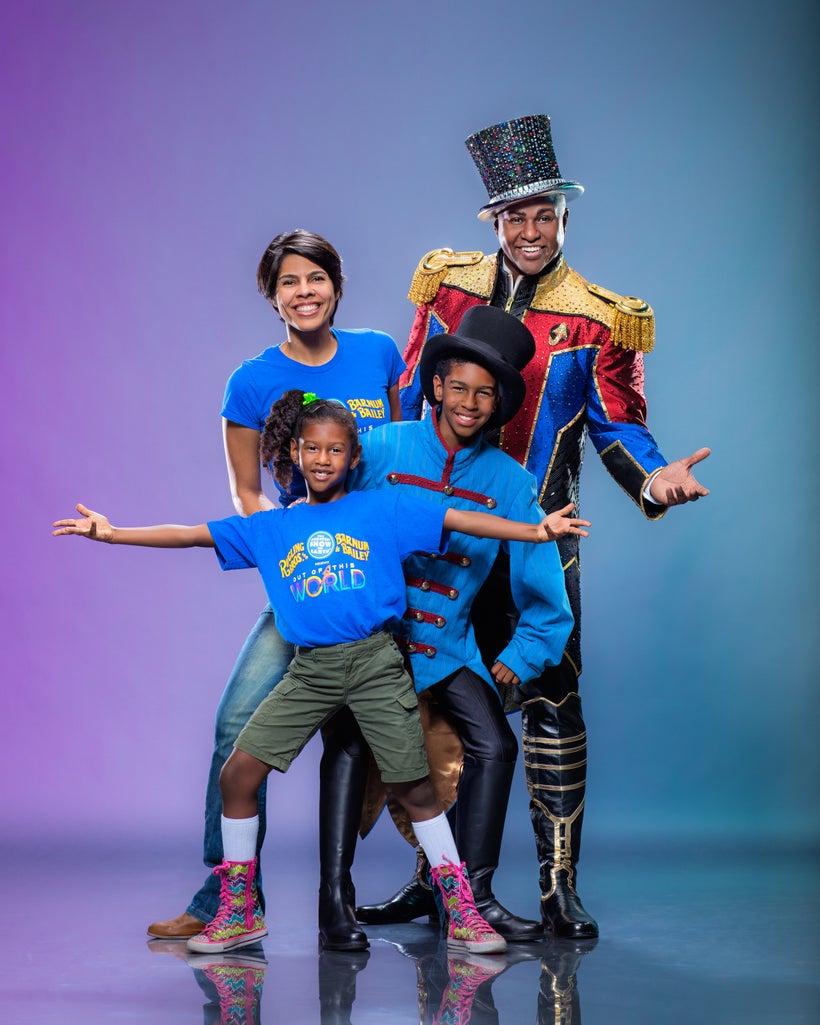 Iverson tells the story of growing up with a single mother. He and his brother grew up in what he calls a "crack and HIV era." They had nothing. But according to Iverson, his mother was a "social genius" and gave him the strength to do better, to be better... she expected it. His mother spoke to him as if he were bigger than he was. He said she made him feel regal.
And that social genius continues to plant seeds in the Iverson family. The young Ringmaster, Matthew, says "It feels like I can accomplish anything." Iverson and his family may live in an out-of this-world environment, but he believes all children can. He says it's up to us, as parents, to help our children make it happen.
I asked Iverson to share his insight. We learn from each other and Iverson has so much to offer. Here's how he believes moms and dads can parent toward great expectations.
-Allow your child to discover his own peculiar genius
-Learn to get out of your child's way
-Insist that your child knows who he is
-Expose your child to a broad world
Following the Los Angeles premiere, Ringling Bros. and Barnum & Bailey Presents "Out Of This World" will travel throughout the United States on a multi year tour, including stops in Chicago, Miami and Atlanta. 
-I received tickets to attend the World Premiere of Ringling Bros. and Barnum & Bailey presents "Out of This World." The opinions expressed in this post are my own. 
This post was published on the now-closed HuffPost Contributor platform. Contributors control their own work and posted freely to our site. If you need to flag this entry as abusive,
send us an email
.