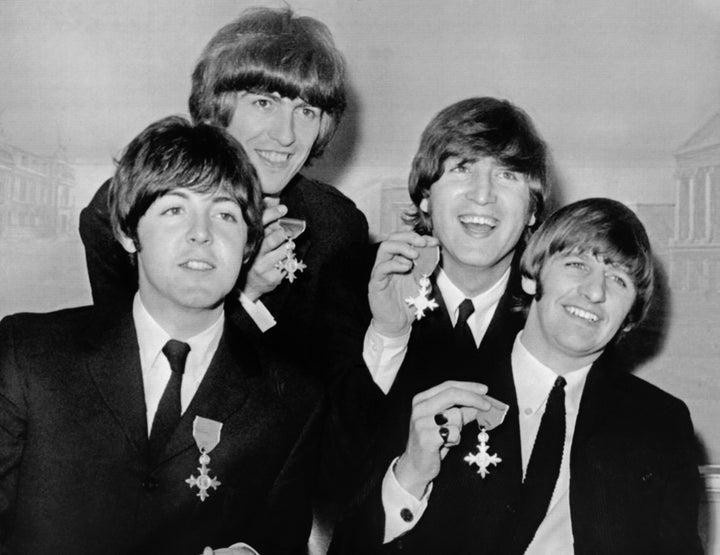 A few feet further, and Pete Best may have been the permanent drummer of The Beatles.
According the new book "Liverpool Blitzed: Seventy Years On" by British historian Neil Holmes (via the Click Liverpool), Starr -- born Richard Starkey -- lived on Madryn Street in Liverpool, which was hit by stray bombs from the German Luftwaffe during their air raids on the English port city in October 1940.
Starkey, born on July 7th of that year, was just three months old at the time, and it's unknown if his family was home at the time. But, as the Echo notes, his mother hated the public bomb shelters, and Holmes says that they were very uncomfortable and far away from where the future Beatle's family lived.
"We do not know what the Starkeys did on the night of 19th October but their home would have have suffered some damage when the homes opposite were destroyed," Holmes said. "Either way the baby who was to find fame as Ringo Starr was very lucky not to have lost his life that night."
Popular in the Community