If you grew up in the 90s, it probably means you have a blind appreciation for the MS Paint school of art, be it an ironic or earnest one. It also means you have something in common with Ringo Starr, Beatles legend and computer art aficionado. Ringo first began toying around with the medium in the late 90s, to kill time on the road with his All-Starr Band. Since then, it's turned into a quiet side career for the drummer, and a source of funding for his charity, The Lotus Foundation.
Starr's latest round of art is once again on display at Pop International Galleries in New York, which hosted the first exhibition of his work in June of 2005. His collection for this exhibit, "Ringo 2012," brings out the most recognizable qualities of the medium -- juvenility and comedic value.
"Most of the titles for my pieces arrived because on [the] computer you have to call them something, so I have," Ringo writes on his stuck-in-the-90s website. "The easy way to look at it is, if it has a hat on - it will probably be called Hat Man."
With that, we give you Eye Lidded Man, Green Man, Elephant Foot and more what-you-see-is-what-you-get Ringo originals.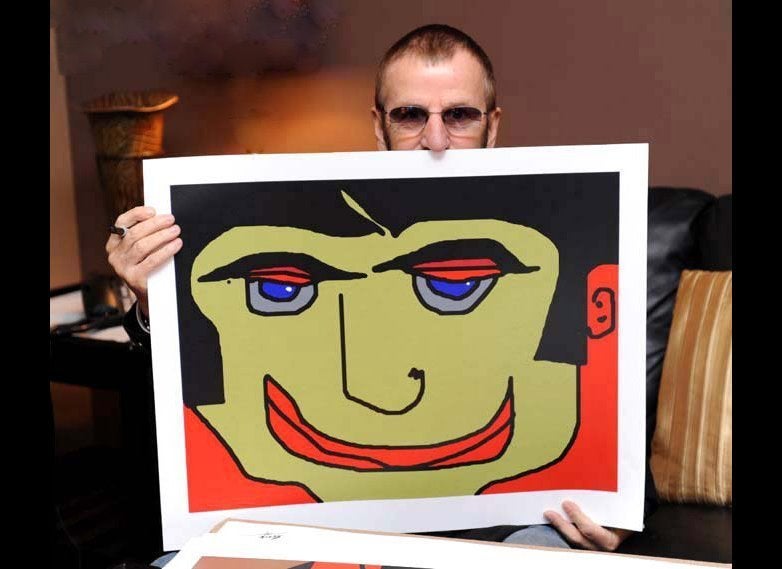 Ringo Starr Art
"Ringo 2012," began public previews on June 15, and runs until his private show on June 25, which Ringo himself will attend. Any purchase of a Ringo piece comes with two passes to his private show. A portion of the proceeds benefit Ringo's charity, The Lotus Foundation. Visit Pop International Galleries for more information.
Popular in the Community