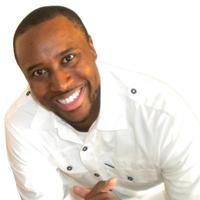 Quentin L. Whitehead, Sr. recently celebrated the one-year anniversary of leaving his former job as a paint salesman at a home repair chain to now living his dream as an author and motivational speaker.
"I was very excited to be able to step over the threshold of leaving my job and following my dream. I was always miserable and frustrated at my job," said Whitehead, author of The Top 10 Tips for Student Success.
He is not alone. According to a recent report by staffing agency Kelly Services, a stunning 48-percent of employees expressed unhappiness in their current jobs. Whitehead is now the co-founder and co-owner of Men of Visions Worldwide, LLC, a motivational and empowerment company with offices in Fayetteville, North Carolina and Miami, Florida. He said he developed the courage to pursue his dream by honing his craft and building psychological strength.
"I knew I had a dream. It just had not come true yet. Keeping my dream before me helped me endure the frustration and misery. I also had to pay my bills and take care of my family," Whitehead revealed. "It is also a psychological process. My mentor, Kevin Bracy, always talks about going through the dream, struggle and victory phases. We have to go through those phases to be successful."
Whitehead has no regrets about leaving a stable job.
"Since starting my business I have been able to purchase a home, create my own revenue, and quadruple my income," he said. "Make sure that when you start your business that your business pays for itself. And, manage your business properly."
He also encourages employees to maximize their current situations.
"I try to maximize every situation possible. So, when I was selling paint, I would try to improve my diction, enunciation, and sells pitch. Those skills are helping me today as a motivational speaker," he shared. "Remember: No matter what your dreams are it's possible for you to achieve them."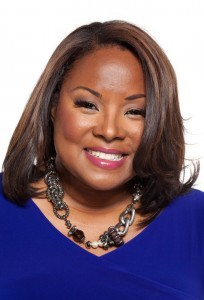 Many people dream of leaving their jobs for the lure of entrepreneurship. Yet, many don't know how to create a practical plan to build a successful firm. Melinda Emerson is in the business of helping people create sustainable firms. Emerson is the founder and CEO of Quintessence Multimedia, and wrote Become Your Own Boss in 12 Months (Adams Media) to help aspiring entrepreneurs successfully transition from having a job to starting a business. The small business expert says you must have your personal life in order before launching a business.
"Before anyone leaves their job and starts a business. They must have a life plan," Emerson disclosed. "You must know and understand what you want to do and identify the market opportunity. You must also get support and buy-in from your family. Getting into business can be emotionally taxing. It won't work without getting that buy-in from your spouse and family."
Also known as SmallBiz Lady, the Philadelphia-based small business expert developed the Emerson Planning System with these tools for startup success.
Have a Solid Financial Plan- "Your financial plan will be different depending on where you are in your life. If you have great savings and an excellent credit score, you have a head start. If not, you may want to consider improving your savings and credit score. It is also helpful to be debt free. Before I started my first business, I got a home equity loan and paid off every bill I had even my car. I got myself down to the bare bones of my bills. That's what it takes to build a profitable and sustainable business. Because you may have to go a year or two without a paycheck. In most cases, it takes 18-to-36 months to break-even, and even more time to replace a corporate salary."
Take a Skills Inventory- "When you go from working for a business to working for yourself, you may go from doing three or four jobs to now being responsible for every job necessary to run your business. You may have to learn how to run a blog, or figure out QuickBooks, or fix your equipment. You have to jerry-rig and learn how to fix things. Remember, now that you are working for yourself, you can't just call the IT department. You may need to take some time to learn many of these skill sets before you leave your job to start your business."
Find Your Moonwalk- "You must have a marketing plan. You must also figure out who is going to buy from you and why. You cannot be all over the place. Find your moonwalk. You have to be able to set the world on fire and distinguish yourself in the marketplace. The marketplace doesn't need another basic graphic designer. You must create a place in the market where you can compete."
Develop a Business Plan- "You must craft a business plan with the numbers and sales projections. You need to figure out if you have a business or an expensive hobby. You need to know if your income meets and exceeds your expenses. If you generate a lot of activity and you have no money coming in, then, you have an expensive hobby."
Melinda Emerson is also founder and patron of the Melinda F. Emerson Foundation for Small Business Success. Find out more information at www.MelindaEmersonFoundation.org