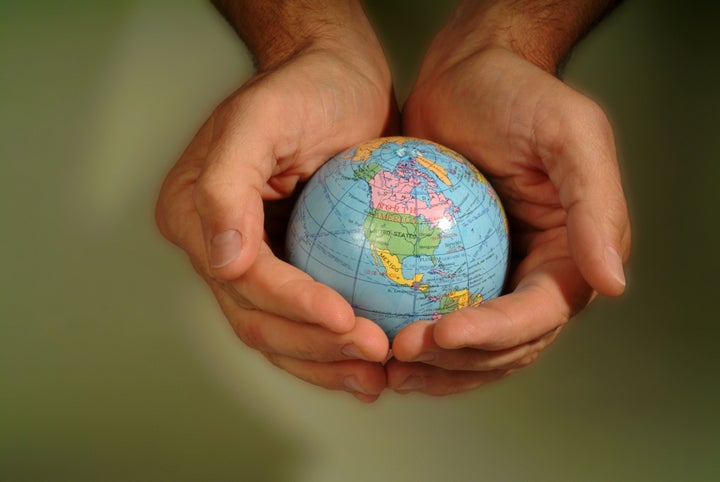 I've just arrived in Rio de Janeiro, Brazil, for a conference that United Nations Secretary-General Ban Ki-moon is calling a "once-in-a-generation opportunity to make real progress towards the sustainable economy of the future."
The U.N. Conference on Sustainable Development is bringing together world leaders, policymakers and representatives from the private sector, NGOs and other groups to help shape a more sustainable future for all, where individuals and communities live in a world of greater prosperity and inclusive, dynamic green growth.
The official discussions will focus on two main themes: how to build a green economy to achieve sustainable development and lift people out of poverty; and how to improve international coordination for sustainable development.
Beyond those official discussions, there are literally hundreds of side events, exhibitions, presentations and fairs that will focus on other major issues, such as energy, sustainable cities, food security, water, oceans and disaster readiness.
The sheer mass of information coming out of a conference like this one can make it difficult for anyone to decipher its essential points. To help with this, I interviewed two leaders in the field of sustainable development and asked them a few questions about the conference and what will hopefully be achieved.
Irini Bokova is a Bulgarian diplomat, politician and director-general of UNESCO since 2009. In her mission statement of her inaugural year as head of that organization, she stressed her wish that UNESCO reaffirm the centrality of education for development and, as a U.N. lead agency, to advocate a more coherent coordination of good governance, quality education, financing education and reducing disparities based on gender or income.
Professor Kazuhiko Takeuchi is a vice rector of United Nations University and director of its Institute for Sustainability and Peace program. He is also vice rector and director of the Integrated Research System for Sustainability Science at the University of Tokyo. Educated and trained as a geographer and landscape ecologist, he is keenly interested in the restoration of ecosystems and the effective use of environmental resources.
I asked them both what they wanted to see come out of this conference. Here's what they had to say:
I hope that alongside renewed political commitment, the conference will harness the energy and creativity of a wider range of stakeholders. There will be twice as many participants compared to the original Earth Summit of 20 years ago. With the active participation of civil society, the private sector, indigenous communities and other groups, there are significant opportunities for the cross-sector fertilization of innovative new solutions and approaches to sustainable development.
The stakes are high for development today and over the next century. I think it is clear that established approaches are being challenged from all sides - not least because of the pressure they place on fragile ecosystems. The importance of Rio+20 lies here. This conference must help states and societies move to a new paradigm of development that is sustainable, inclusive, equitable and peaceful. As Director General of UNESCO, I am intent of securing greater focus on three "clusters" of outcomes.

First, we need to empower people with the necessary knowledge and skills for green societies. Sustainable development cannot be achieved by political agreements and technical solutions only. We need to build on the transformative power of education, culture and sciences. Education for sustainable development is vital. Science holds the answer to key challenges of climate change adaptation, biodiversity conservation, and improved freshwater and ocean management. UNESCO's leadership in sciences and technology policies are precious assets. Freedom of expression and access to culture for all can unleash considerable forces of creativity and innovation for sustainable development. We need to make the most of this potential.

Second, we need to find a better articulation between global solutions and local contexts. Experience clearly shows that there is no such thing as "one size fits all." To be meaningful, global targets must be tailored and adapted to national context. This is why it is critical to integrate the cultural dimension of societies into development strategies, in order to better mobilize populations and design people-centred sustainable development strategies.

Third, we need to "protect more and waste less." At Rio, governments must draw a roadmap for the smarter use of resources. Our oceans must be protected. So must our water, air and forests. UNESCO's longstanding experience in the protection of our world heritage and biosphere reserves can make a difference. The future of the planet depends on the sustainable management of oceans, and this is why UNESCO is travelling to Rio with strong proposals for oceans and coastal sustainability.
I will post more of their comments later this week, along with some of my own reflections from the conference.