It may look like Photoshop, but it's not.
This is the waterfall at Rio Celeste, a river in Costa Rica's Tenorio Volcano National Park. The water is actually this dazzling blue color because of volcanic minerals below the surface-- it's the real-life version of an effect usually only achieved with photo editing software.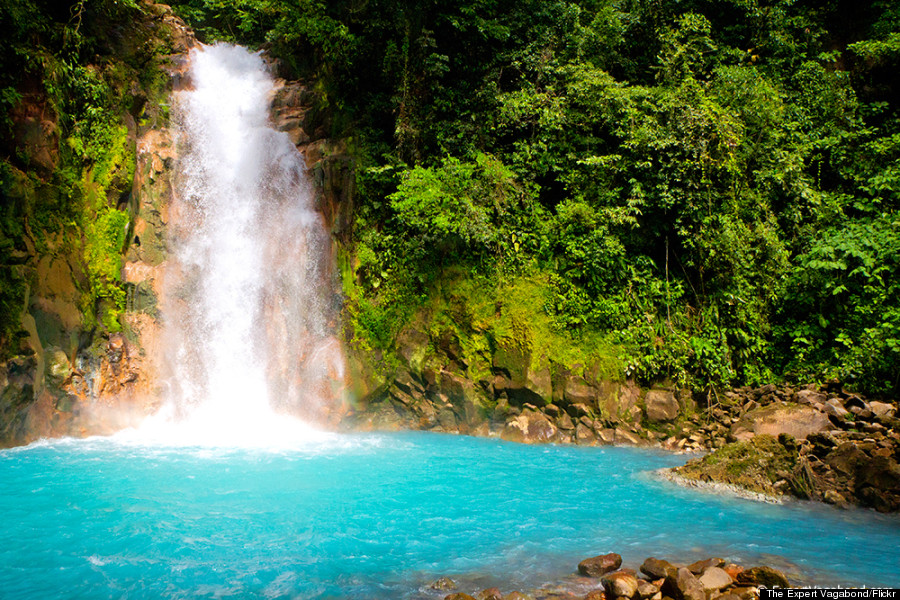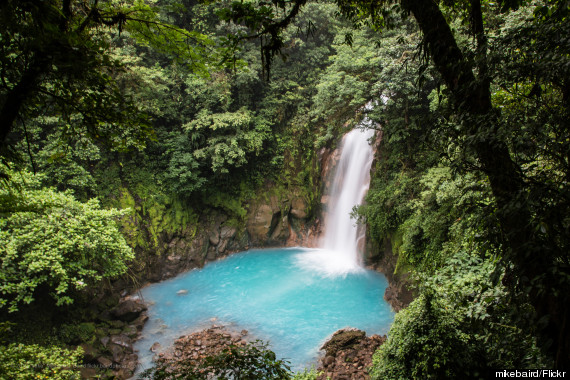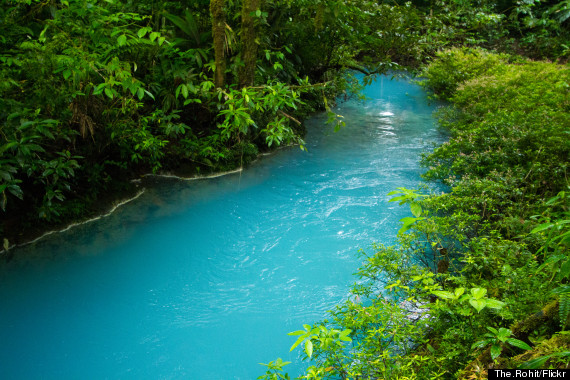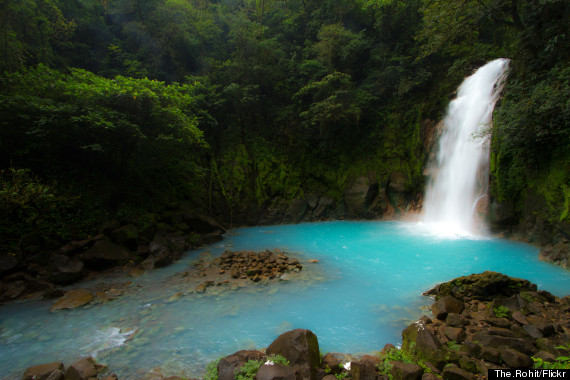 CORRECTION: A previous version of this post suggested you can "dip in the milky-blue pool" around the waterfall. However it has been fenced off in recent years, preventing swimming. The post also suggested you can "plunge into boiling mud pots." Most hikers, however, warn against this activity.
Related
Before You Go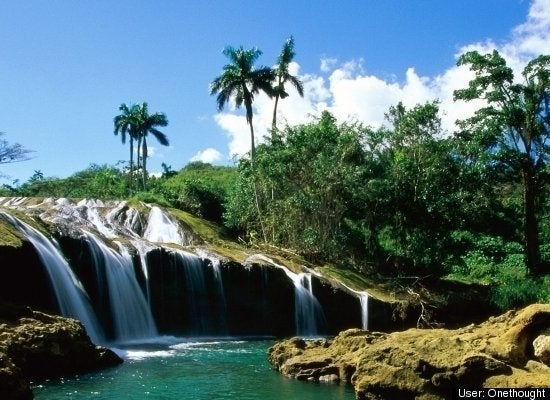 Prettiest Waterfalls