MYTH: You'll find plenty of nudist beaches.
FACT: Rio's beaches may be noted for skimpy swimwear, but going topless is illegal, except on the city's sole nudist beach, Abrico.
MYTH: The crime rate just keeps rising.
FACT: I was warned over and over again to avoid walking around by myself during the day and especially at night; that thieves and other criminals were around just about every corner. In fact, I didn't find Rio any more dangerous than any other major capital city that I've visited. And the Rio crime rates have been declining, with 2010 marking the lowest murder rate since these stats have been recorded. And, if you compare vehicle robberies and homicides in February 2011 with those from 2010, each crime has dropped by at least 14%. No wonder: the police are motivated to keep the crime rate low -- each gets a $1,800 bonus if their region sees a decline in crime during the year. Plus, with the upcoming 2014 World Cup and 2016 Olympics, the city has stepped up its crime fighting efforts with specialized police units mobilized in the city's favelas to fight drug trafficking.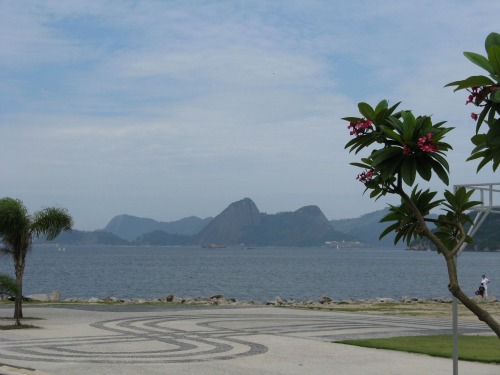 MYTH: Car-choked Rio needs to get its eco-conscious side in gear.
FACT: Like in so many cities in the U.S., cars rule the road. But Rio's eco-conscious side dates back to the 19th century when, unlike so many places in the world, vast swaths of land that had long been deforested to make way for sugar cane harvesting and coffee plantations were replanted by order of the king. The result: Tijuca National Park, the world's largest urban forest. And eco-conscious extends to the city's ability to embrace a vast network of bicycle paths. Some 90+ miles of paths criss-cross the city, including the one running parallel to the four-some miles of sugary sands making up Copacabana, Ipanema and Lelbon beaches, as well as the path circling Lagoa Rodriguo de Freitas, a salt-water lagoon, and along the bayside Flamengo Park. The city also closes lanes of traffic beside the beaches and in Flamengo Park every Sunday making each a pedestrian thoroughfare. More bicycle paths -- another 90+ miles -- are planned by 2012. In addition, green accommodations are becoming more popular. The Windsor Atlantica is a new eco-conscious hotel that uses solar panels, captures rainwater and serves locally sourced food when possible.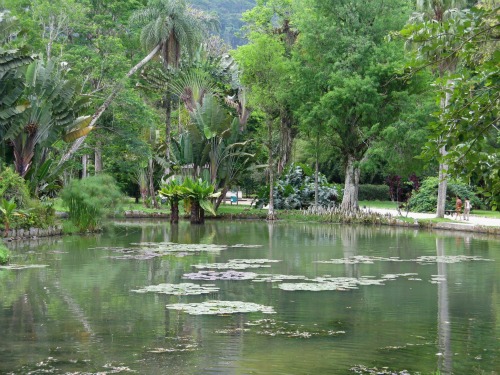 MYTH: With the free-flowing caipirinhas, drunk driving is a major problem.
FACT: Since 2008, Brazil has a zero-tolerance law on the books. That means any driver found with any alcohol in their blood can be fined hundred or thousands of dollars, have their license suspended or even be arrested. This is strictly enforced in Rio where, as of 2009, Operation Dry Law went into effect, whereby police regularly set up road blocks all over the city and do impromptu breath testing. Young people who ordinary might be tempted to drink and drive don't because they never know where a roadblock will pop up and they can't risk losing their license. (But, like in other cities around the world, there are those using social media to warn others about the roadblocks and get around the system.)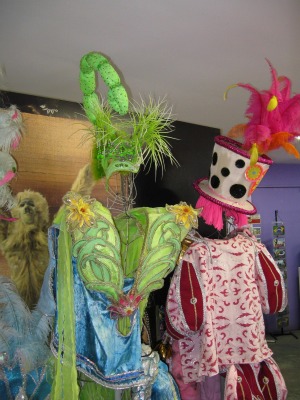 MYTH: Carnival is just another excuse for drunken debauchery.
FACT: Sure, there's plenty of lively all-night partying before, during and after Carnival every February or March. But, the Samba Parade that takes place in the Sambodromo on a Sunday and Monday from 9pm until dawn is a skillful competition involving costumes, dancing and floats. Qualifying samba schools choose a theme and engage in rigorous practice for months before Carnival. Watching the Samba Parade and visiting the Samba school rehearsals provide plenty of lessons in Brazilian culture. Rehearsals typically start each year in the fall. And, when I visited, I watched Unidos da Tijuca, one of Rio's oldest samba schools and the one that won in 2010. (They came in second this year with the theme: "This night I will take your soul" which explains the courage and fear of the Brazilian people.) Over many hours, you'll be mesmerized with the frenetic pace of the dancing and the pounding rhythm of the drums but earplugs are a must because of the high decibel levels.
MYTH: You can't stay at an accommodation near Rio's well-known beaches without laying out hundreds of dollars a night.
FACT: You can book a double room for $100 at Lemon Spirit, a low-key hostel housed in a historic building just a block from Leblon beach. The rooms are simple and basically unadorned but if you're looking for a good deal this close to Rio's choice sands, this is a good option. And, it also provides opportunities to mingle, especially over the complementary welcome caipirinha. Another accommodation with rooms going for under $150, the charming two-room Rio Dolphin Inn, sits just a few blocks away from Copacabana and Ipanema beaches. With a hammock in the patio; a kitchen refrigerator stocked with coconut water, nuts and chocolates; and a colorfully decorated living room complete with WiFi and cable TV, you might be easily tempted into getting into a lounge mode.
MYTH: The only good time to visit Rio weather-wise is during their summer.
FACT: July to September, the months when Brazil is experiencing winter and early fall, are the mildest and driest months of the year. You won't get the sweltering temperatures found during Rio's summer, December through March. This makes it a perfect time for hiking, jogging and bicycling, activities that you'll want to participate in, as do many Cariocas, because Rio is networked with pedestrian paths and is also sprinkled with lush green spaces that are coursed with trails.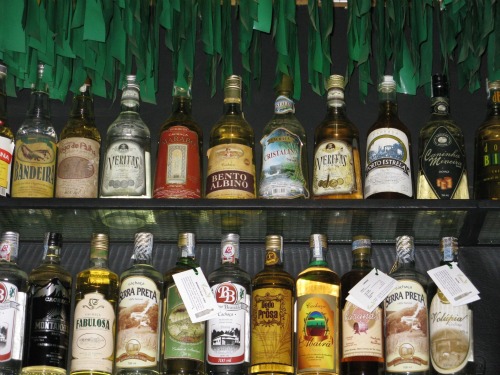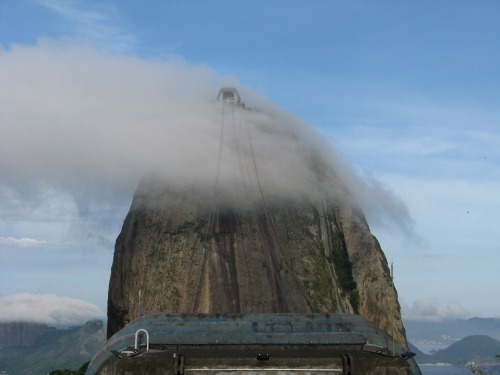 MYTH: You won't find cachaca (the key ingredient in caipirinhas) in upscale bars and restaurants.
FACT: Cachaca was once seen as a poor man's beverage. But, no longer. Cachaca can be found in a plethora of upmarket bars, restaurants and clubs serve up it. And, cachaca's only role isn't simply as a caipirinha ingredient. Perched atop 750-foot Urca Mountain beside Rio's signature granite monolith, Sugarloaf Mountain, Abencoada stocks 50 different kinds of cachaca, which they blend with watermelon, kiwi, passion fruit, cherry or mango juices. At other well-heeled establishments, an array of ingredients, including cinnamon green tea, elderflowers, sake or absinthe can also find their way into cachaca-based beverages. Among bars where you are bound to find fashionable clientele imbibing caipirinhas or other beverages employing cachaca is the Bar D'Hotel at Marina All Suites, the Baretto-Londra at Hotel Fasano and the Bar do Copa at Copacabana Palace.
Related