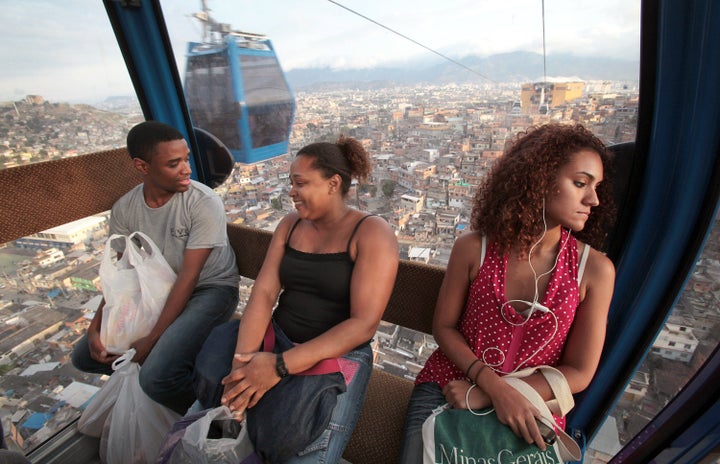 The latest, most innovative form of public transit in Rio de Janeiro has made its high-flying 2011 debut.
As Wired is reporting, a six-station gondola line running above a collection of favelas , or shanty towns, known as the Complexo do Alemao opened in March and carries an estimated 30,000 people a day along a 2.1-mile route over the embattled neighborhood.
As these stunning images attest, the new $74 million urban gondola line has transformed what used to be a hour-and-a-half trudge into a 16-minute, theme park-style sky ride. The project is just one of the city's massive construction projects planned in anticipation of the 2014 World Cup and the 2016 Summer Olympics.
Take a look at Rio's spectacular new transit line here: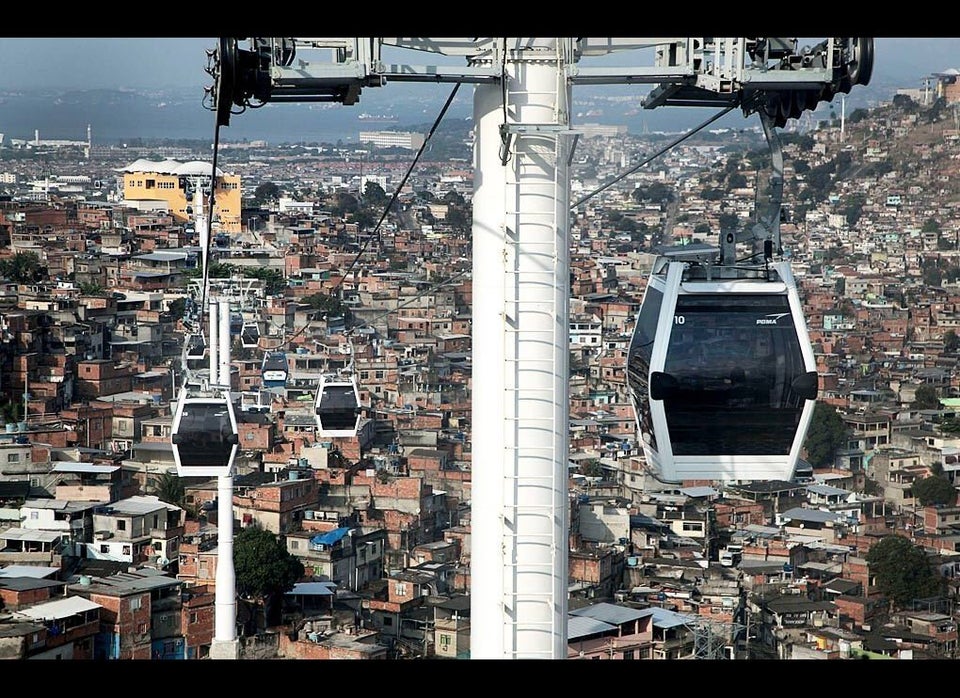 Rio Cable Cars
Related
Popular in the Community