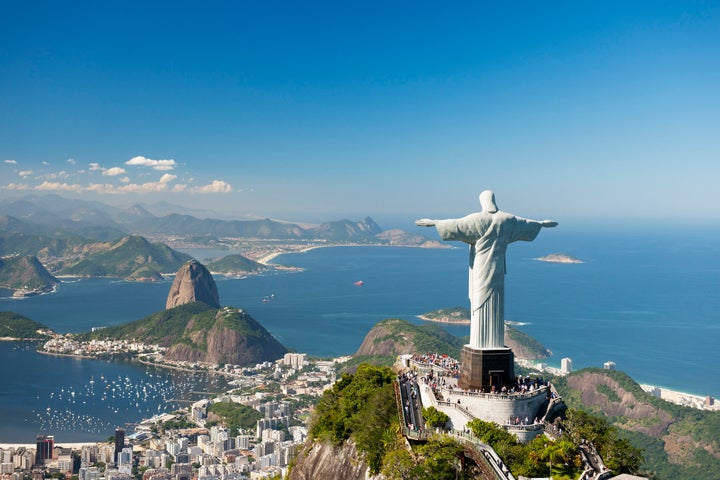 When the 2016 Olympic Games kick off in a couple of weeks, they will play out against the backdrop of the spectacular scenery of Rio de Janeiro.
About half a million people will fly into the city from across the globe for the Games, and they'll get to explore Rio's vibrant urban life and landscapes, too.
Along with the downtown neighborhoods, historic landmarks and museums, visitors to the city can hunt for gorgeous views of the beaches, mountains, and rainforests.
Here are some of the city's must-sees, according to the locals.
The Sugarloaf Cable Car, located in the Urca district, connects the Praia Vermelha (Red Beach) to the Morro da Urca (Urca Hill) and Sugarloaf mountain. Opened on October 27, 1912, the cable car is located in the south zone of Rio, next to the Morro da Babilônia (Babylon Hill), another spot with spectacular views.
Another must-see is the scenic Mureta da Urca (Urca Town). Visitors usually pack snacks and cold beverages and go there a few hours before a gorgeous sunset.
The Pedra do Arpoador (Arpoador Rock) is a breathtaking spot that is particularly popular among surfers.
Located in the heart of Rio's south zone, Arpoador offers gorgeous views of Ipanema and Leblon beaches, with Dois Irmãos hill in the background.
A short walk from Arpoador Rock is Copacabana Fortress, which was built when Rio was still the capital of Brazil. Its goal was to protect the city from a possible attack through Guanabara Bay. Since the late '80s, the fortress has housed the Army History Museum. It also has a branch of the Confeitaria Colombo, Brazil's most famous pastry shop and tea room.
Climbing Dois Irmãos (Two Brothers) hill offers stunning views of the Rodrigo de Freitas Lagoon.
Rio also boasts the world's largest seaside granite monolith ― the Pedra da Gávea (Gávea Rock).
Another classic sightseeing spot in Rio is the Christ the Redeemer statue. Picked out as one of the world's new Seven Wonders, the monument is located atop Corcovado mountain, where you can see some of the prettiest views of Rio.
Santa Teresa Neighborhood
Also a must-see is the traditional neighborhood of Santa Teresa, which is known for its artsy, narrow streets. It is located right in downtown Rio, on Santa Teresa hill.
This piece originally appeared on HuffPost Brazil and has been translated into English.
Before You Go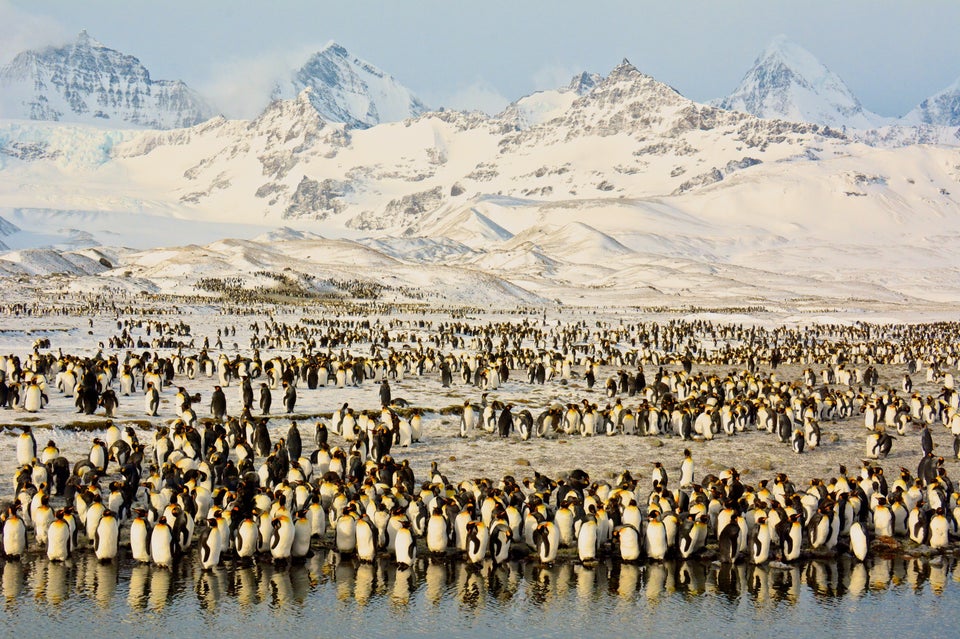 NatGeo's Travel Photographer of the Year 2016