"It was an unfair fight, with lots of psychological pressure," said 44-year-old Sandra Maria de Souza, who belongs to one of about 20 families who refused to leave the neighborhood. They stood firm against government efforts to relocate them to nearby public housing with some financial compensation.
"In the past seven years, we've been in a David and Goliath fight," said de Souza, pointing to frequent problems with water, electricity and other basic services.
Once Rio found out it was hosting the Olympic Games, it informed the residents of Vila Autódromo that their properties, located on the route to the Olympic stadiums, would have to be destroyed. That was in 2009, and they were not the only ones receiving bad news.
The nearly 3,000 people removed from Vila Autódromo — a community that former residents say was largely free from the violence and drug trade typical of other Rio favelas — were part of a massive eviction cycle spurred by the 2014 World Cup and the 2016 Olympics. Data from Rio's city council shows that more than 75,000 people have been relocated over the past seven years.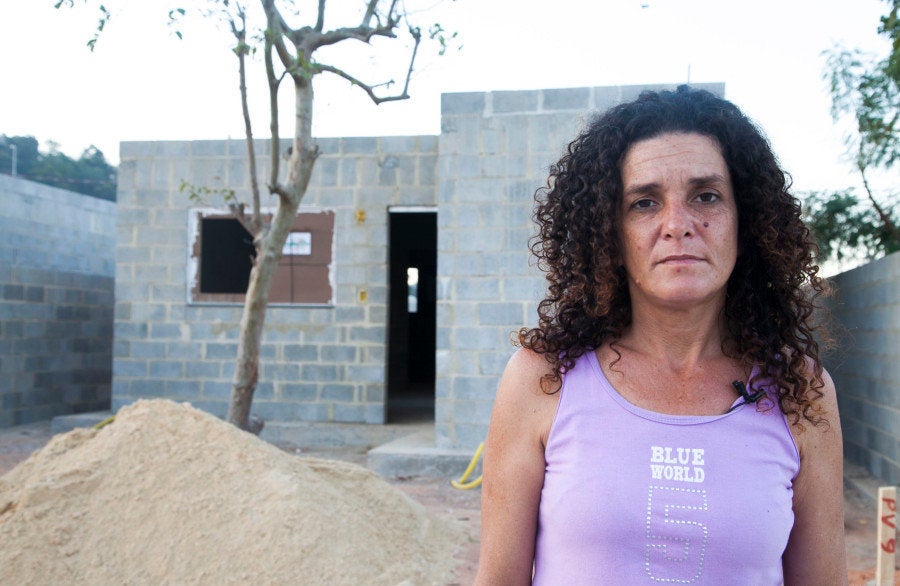 Maria da Penha, a 51-year-old who had lived there since 1994, resolved that nothing would make her leave her home.
"Did they really have to remove that many people for a two-week event?"
"I love this land. I spent the happiest moments of my life here. I've decided not to leave because I have the right to stay here," Penha said.
She recalled moving to Vila Autódromo with her husband, Luiz Claudio Silva, from Rocinha, Brazil's largest favela, with dreams of raising their daughter in a spacious house.
"I still remember the day we arrived. It was during the 1994 World Cup, and there was a match between Brazil and the Netherlands that day. We had nothing at home, but the first thing I did was to set up our TV. We were very happy," said Silva.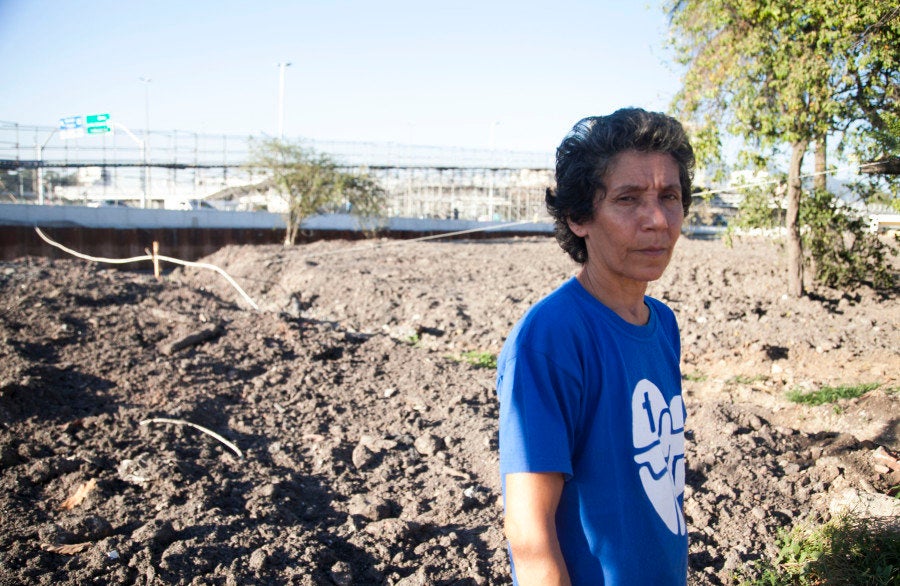 They also remember the day they were evicted. "It was March 8, 2015. I woke up at six in the morning and over 200 municipal guardsmen were in front of my house," said Penha. "I had to take my stuff from the house and quickly put it on the street."
Because Penha's family had declined the government's relocation options, they had to spend weeks in the community church — one of the only original structures that still stands in Vila Autódromo today.
"At that moment, I realized that we can be strong together. All of them helped us as if they were part of my family," Penha said.
Rio city officials finally agreed to a plan to "urbanize" Vila Autódromo in April of this year, which allowed a small portion of its original residents to stay in the neighborhood. The city government consented to building 20 new houses, along with a sports field and a cultural center.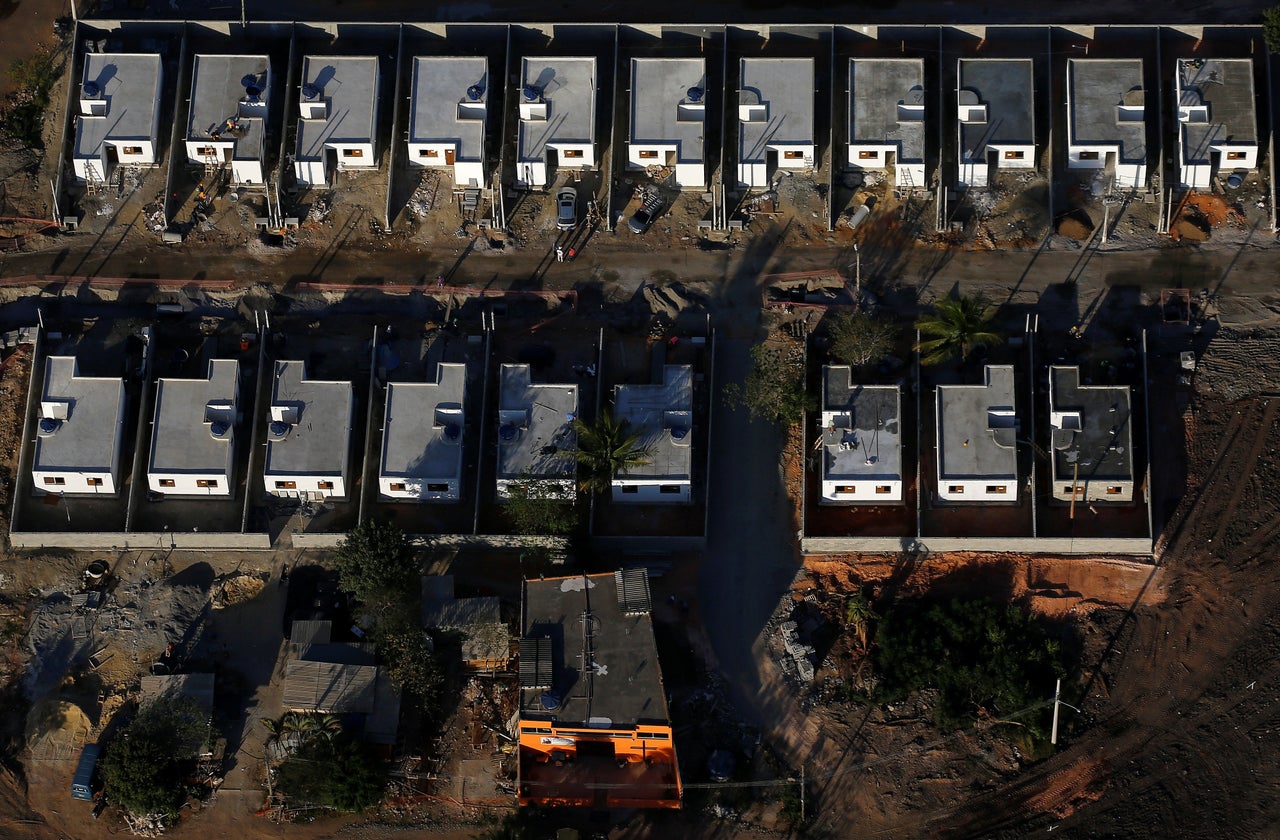 While the new housing project is hailed as a victory, it leaves out the vast majority of residents who were forced to accept alternative housing.
"I feel sad thinking that many of those who left would like to be here. And that would have been possible if there was any respect for our rights," Penha said.
One of those who left, 38-year-old Iran Souza, regrets it, but believes he had no choice. "I was thinking about my family," he said. "The city officers were at my house every day threatening me. I accepted the apartment they offered us."
He now lives with his wife and three children in a government-subsidized housing facility in the nearby neighborhood of Curicica. There are cracks in the walls, and the central pipeline broke a week after they moved in, he said.
As an Uber driver, Souza often passes by Vila Autódromo. He misses living there.
"I still wonder why I had to make that decision. Did they really have to remove that many people for a two-week event?" he said.
Many of Villa Autódromo's residents, even those who managed to resist eviction, have found it difficult to get excited about the Olympic contests.
"For me, the Olympics will leave a sad legacy. The Brazilian people were not consulted if they wanted the games. I was not. There was no respect for the slums and poor people," said Penha.
A version of this post first appeared on HuffPost Brazil. It has been translated into English and edited for clarity.
For more Olympic coverage:
Before You Go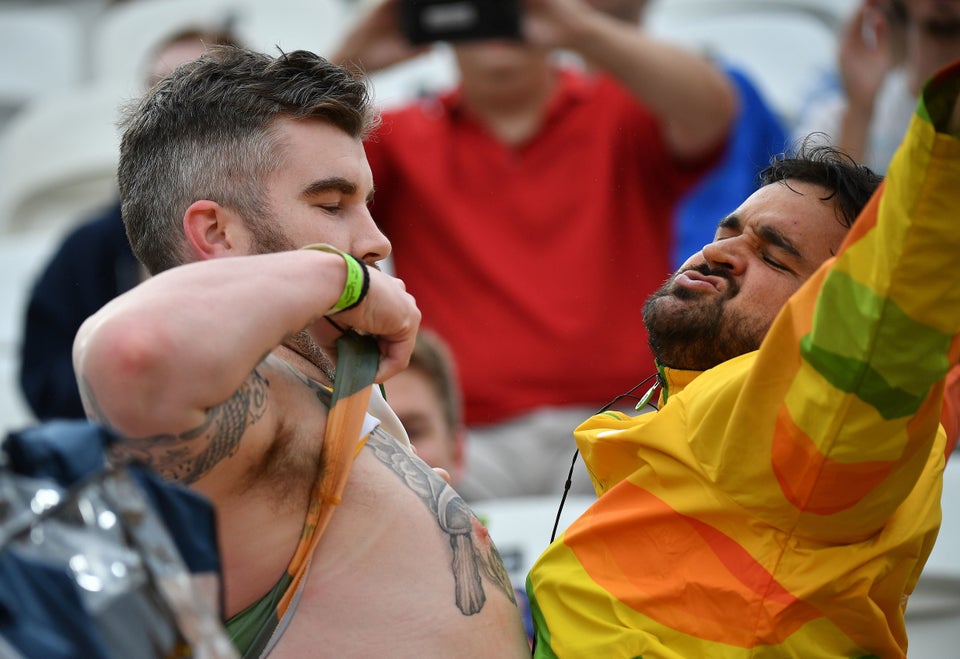 Photos Show Olympics Fans Are The Best Fans
Popular in the Community