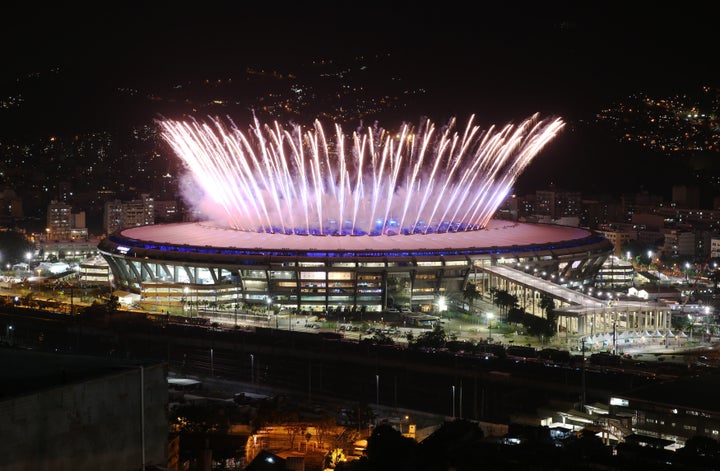 Maracanã, a national icon since its construction for the 1950 World Cup, underwent a $600 million renovation in preparation for the 2014 World Cup final and the opening and closing ceremonies of the Summer Olympics. It hosted multiple soccer matches, including Brazil's emotional gold medal win over Germany.
Now, spotty patches of burned-out turf mark its fields, food from the last major event it hosted litters the stands, and as many as 7,000 stadium seats are missing, O Globo reported after gaining access to the venue on Wednesday.
The "smell of mold is noticeable" inside Maracanã, O Globo said, and numerous cats roam the stadium's grounds. Destroyed and unmaintained furniture, holes in the walls and exposed wires are all visible, and the stadium suffers from electrical outages.
Rio's state government and the consortium of private companies that took over Maracanã after the Olympics say they are not responsible for maintaining it, and blame the Rio 2016 organizing committee for its current state. The committee told O Globo that it delivered the stadium in the condition required by its contract with the state and construction firms, but has not yet completed necessary repairs.
Prior to the games, corruption allegations marred Maracanã's renovation. Rio's public auditor accused the construction firms involved of improperly enriching themselves last July. But even before that, the stadium's makeover was a point of controversy for Rio's citizens. As stadium seating and luxury boxes replaced more affordable standing room-only terraces, many saw Maracanã's privatization as a repudiation of its history as a public gathering place accessible to all of the city's residents.
The author David Goldblatt summarized many of those complaints in Futebol Nation, a book about Brazil's soccer and political history, calling the stadium's renovation an act of "architectural vandalism and cultural desecration" that rendered it "a parody of its former self."
Maracanã is not the only project tied to the Rio Olympics to have faltered soon after the end of the games. In October, the $65 million cable car in the Complexo do Alemão favela ― a supposed Olympic legacy project for the network of poor neighborhoods in Rio's north zone ― shut down indefinitely because the Rio state government failed to pay the company that maintained it.
A number of the World Cup stadiums built or renovated for the 2014 soccer spectacle also fell into financial trouble or disrepair soon afterwards. Brasilia's Estádio Nacional, the most expensive of Brazil's World Cup venues, was used almost solely as a bus parking lot in the months after the event.
Maracanã has continued hosting events after the Olympics, including matches for three of Rio's largest soccer teams and an end-of-year charity match to benefit the families of Chapecoense plane crash victims. It will continue to do so, meaning there's at least some hope that the stadium's problems will eventually be fixed.
Related
Before You Go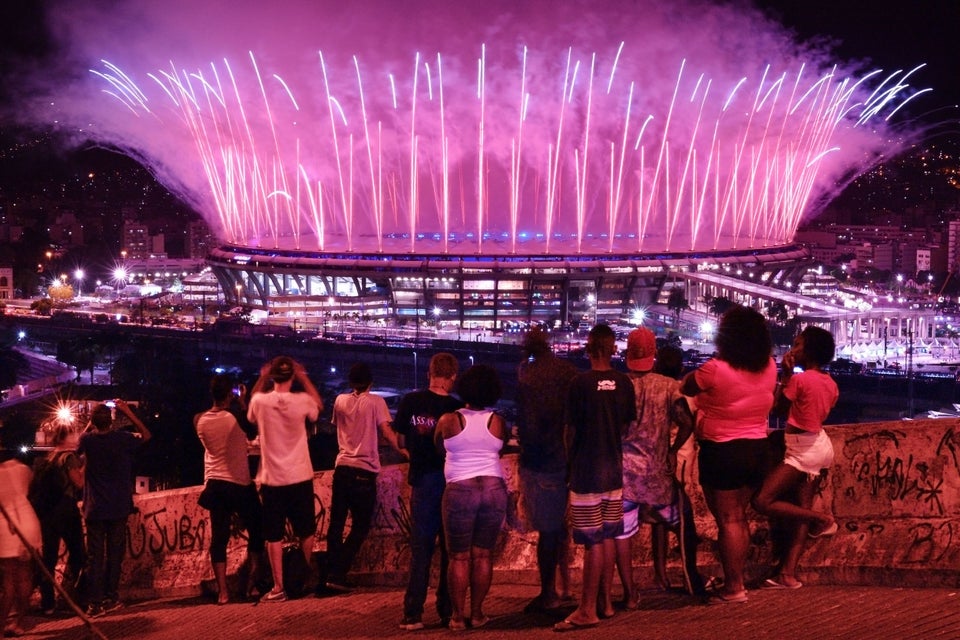 Rio Olympics From The Favelas
Popular in the Community