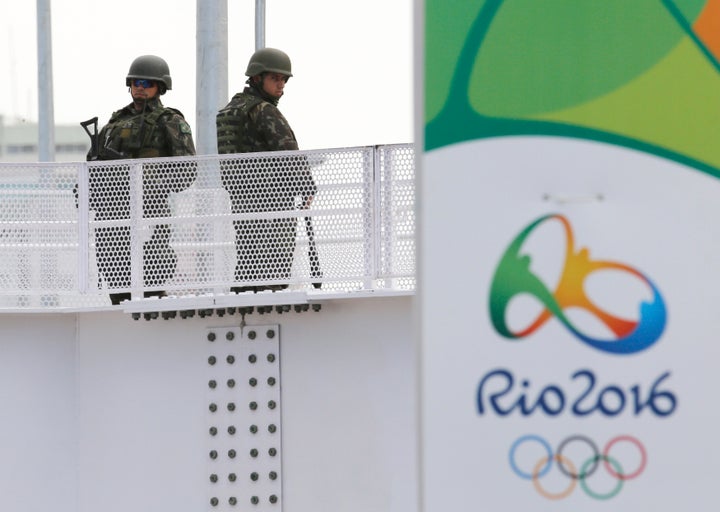 RIO DE JANEIRO (Reuters) - Brazil said on Tuesday it was deploying the military to patrol the emblematic tourist sites in Rio de Janeiro to guard against the "minimal" chance of an attack, though security at the Olympic stadium appeared slack three days before the Games.
Justice Minister Alexandre de Moraes said deploying the military to the Christ the Redeemer statue and Sugarloaf Mountain would free up police to patrol other areas of the city during the Games, which run from Aug. 5 to Aug. 21.
Speaking at the inauguration of the center for international police cooperation, which allows countries competing in the Games to share information on security threats, Moraes said agents with handheld metal detectors would check visitors to the Christ the Redeemer statue, which sits atop the Corcovado mountain at the center of the city.
"The two (tourist) points where we'll deploy the armed forces are Corcovado and the Sugarloaf Mountain," Moraes told reporters.
The military will also patrol strategic points in Rio such as energy, water and telecommunications installations, airports and tram stations.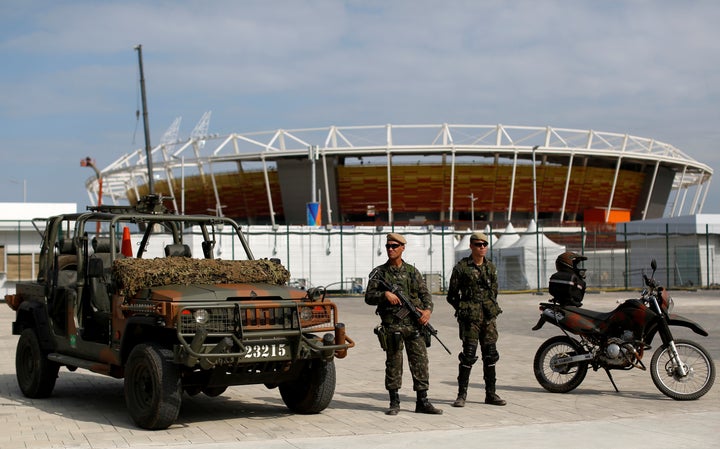 Concerns over possible attacks at the Games jumped last month after Brazil detained 12 people on suspicion of links to the Islamic State militant group. Police said they were monitoring some 100 suspected Islamist militants, particularly in the porous southern border region with Paraguay and Argentina.
However, the minister said that the chances of any attack were "minimal."
The security operation for the Games will include a total of 85,000 police and soldiers.
However, at the main Olympic stadium on Tuesday, an X-ray machine to scan visitors was not connected and there was no bar code scanner to check Olympic accreditation.
Organizers last week canceled the contract of the relatively unknown security firm, Artel, which was supposed to check credentials and bags at the entrance to stadiums, replacing them with military police reservists.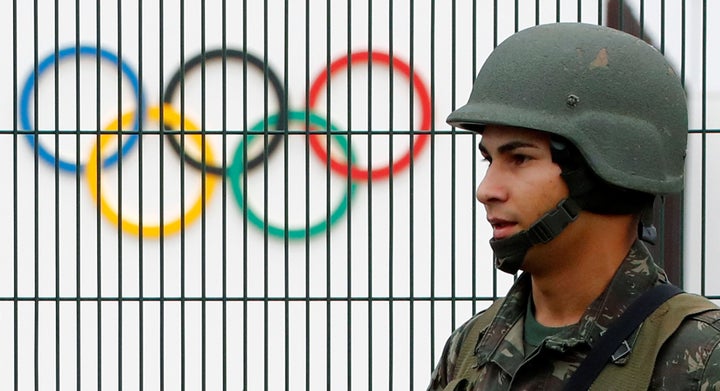 "As the people who were going to do this service are not here, the machine is turned off," said one reservist, who asked not to be identified, standing beside a metal detector. "We are going to see if by tomorrow they turn it on."
A Reuters reporter was able to walk around the Engenhao stadium, visiting the changing rooms and other areas, without any restrictions. The minister said that security would be tightened on Wednesday.
"We have already incorporated 2,000 of the 3,400 expected agents and we have until tomorrow to get them trained and operational. If there is any problem, it will be checked and fixed," the minister said.
Built for the 2007 Pan-American games, the Engenhao stadium has the capacity for up to 60,000 spectators, including temporary stands. It will host soccer between Wednesday and Sunday, and will be the venue for athletics from Aug. 12 onwards.
Related
Before You Go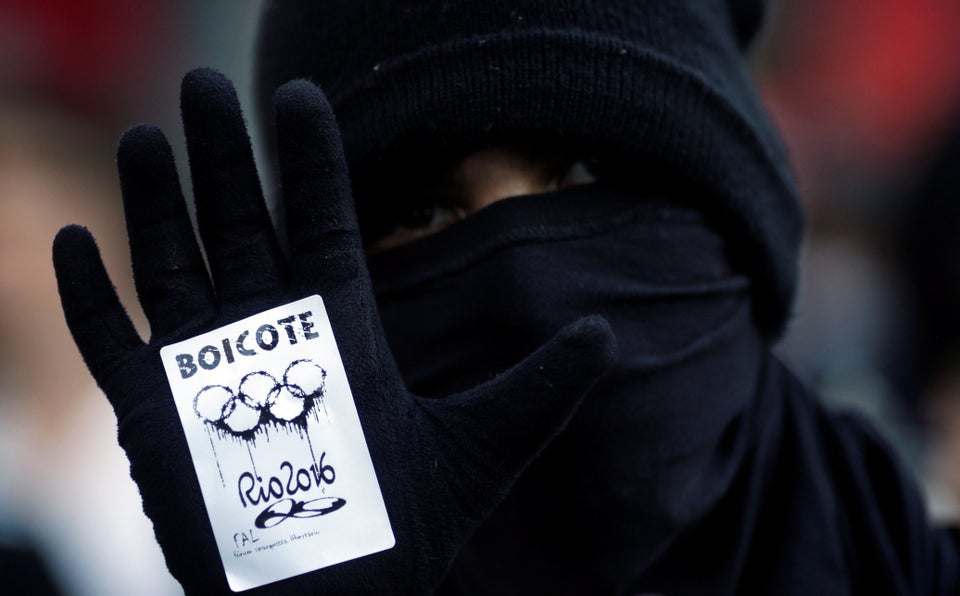 The Real 2016 Rio Summer Olympics
Popular in the Community