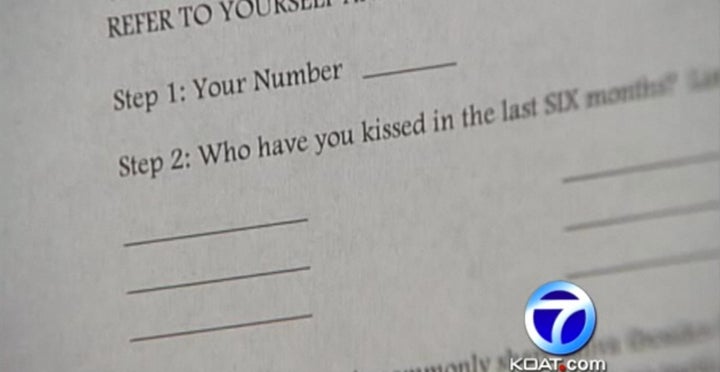 Although parents might not have been aware of the controversial sex survey at Rio Rancho High School in New Mexico until recently, it seems the students were.
"The school knows about it," she told the station. "... It's just trying to teach that diseases can spread. We printed it, we typed it up, we went and talked to our other teachers to see if we could go in other classrooms to get students to take it."
Despite this, the teacher originally responsible for the survey has been put on paid leave, since the teacher did not go through the proper channels to get the survey approved, Rio Rancho Public Schools spokesperson Kim Vesely told KOB.
"When you do a survey, if there are certain types of questions or certain topics that are addressed in that survey - prior notice has to be given to parents and apparently that didn't happen in this case and that's what's under investigation," Vesely told KOB
According to the KOAT report, the teacher remains on leave pending an investigation.
REAL LIFE. REAL NEWS. REAL VOICES.
Help us tell more of the stories that matter from voices that too often remain unheard.