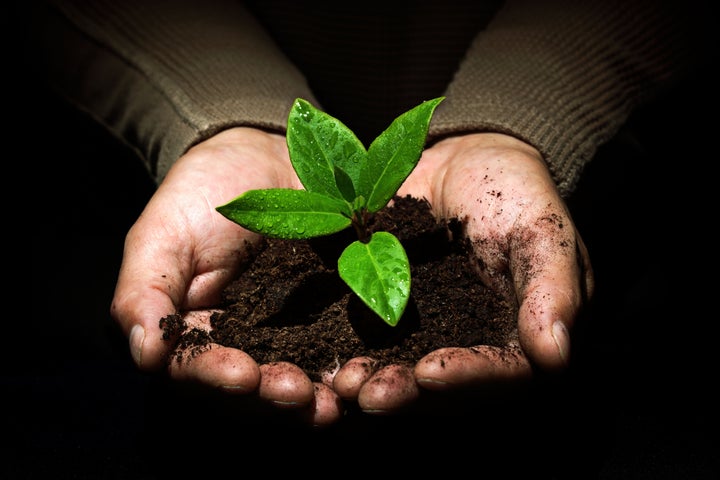 From June 20-22, the eyes of the world will be on Rio de Janeiro, Brazil. Those gathered there at the United Nations Conference on Sustainable Development (aka "Rio+20") will decide whether and how to deal with a broad range of issues that affect the environment.

Rio+20 is a historic chance to move away from business-as-usual and end environmental destruction, reduce poverty, jumpstart the green economy and chart a course to a sustainable future. But the outlook is bleak.
The road to Rio+20 is littered with broken promises: According to a recently-released United Nations Environment Program report, more than 95% of global treaties dealing with everything from climate change to biodiversity protection are on life support.
Many key heads of state, including those of Great Britain, Canada and Australia, are refusing to attend Rio+20 -- a move that could effectively sink the whole summit, not to mention squander the opportunity to stake out their countries' leadership roles in the new green economy. Although, the most noticeable and consequential absence will be that of President Obama.
Twenty years ago, at the first Earth Summit in Rio, world leaders, including George H.W. Bush, agreed to a bold agenda, including a climate change treaty, which charted a new course to sustainability. There was real optimism and a consensus that together we could simultaneously solve major environmental issues, foster development, and grow the economy in the U.S. and around the world.
Since then, not much has happened. And now, on the eve of the next Earth Summit in Rio, we're in much the same place as -- and in many cases worse off than -- we were back in 1992. Global climate change talks are totally stalled, and the pressures of unlimited and irresponsible growth have eclipsed the notion that in an overcrowded world we will be able to grow and thrive without robust, binding, international environmental protections.
Negotiators from almost every country on the planet have been attempting to create some sort of consensus on major issues. But as is so often the case with these big international efforts, the negotiations have mostly resulted in watering down past commitments. There are only weak hints of cooperation. Everyone is hunkering down.
For most of us in the real world, however, were we convinced that we could do something to alter the fast-degrading status quo -- especially on an issue that affects our children's future -- we would. And in fact, at the grassroots, we are and we do. Multiple efforts to create small and large commitments dealing with forestry, oceans, biodiversity and more are being made outside of the formal international process. But very few at the leadership level have the guts to take a stand and act.
Our current environmental stalemate notwithstanding, there is a sense of inevitability that we will progress steadily toward an environmentally sustainable society. Humans, after all, have a genetically programmed and highly honed sense of self preservation. But climate change, population growth and other rapidly accelerating environmental conditions make it the case that a slow-and-steady progression won't win this race. We need bold, swift action to accelerate us to an environmentally sustainable future.
The participation of key world leaders at Rio+20 is also important because it builds and renews our collective consciousness and underscores the responsibility to the planet we all share. And that would be significant in itself, even if Rio+20 accomplished only modest results.
Nevertheless, at a minimum, Rio+20 must produce a few critical commitments:
This is a pivotal year. Key elections are happening all over the world while governments, businesses and NGOs are scrambling to reinvent and revive the economy. The Rio+20 process stands as a major-league venue to do just that.
If nothing of consequence happens there, the era of broken promises will continue for a long time.
REAL LIFE. REAL NEWS. REAL VOICES.
Help us tell more of the stories that matter from voices that too often remain unheard.