 On Tuesday night, May 13, the organizers of Riot Fest -- three separate punk-oriented festivals coming this September to Toronto, Chicago and Denver -- unveiled their mostly complete lineups. The Cure, The National, Weezer, Social Distortion, The Flaming Lips, Slayer and Wu-Tang Clan will headline in both Chicago and Denver.
The Chicago festival (Sept. 12-14) lineup additionally boasts Jane's Addiction, The Offspring, Patti Smith, Samhain, Metric, Tegan and Sara, Superchunk and Macaulay Culkin's Velvet Underground cover band (Pizza Underground). Pussy Riot's Nadya Tolokonnikova and Masha Alekhina will also be participating in what's being called a "special interactive panel discussion." The Chicago fest will be held in the city's Humboldt Park.
The Denver festival (Sept. 19-21) lineup includes Primus, TV on the Radio, Violent Femmes, Bob Mould, Dum Dum Girls and Glassjaw, among many others coming to May Farms.
The previously announced Toronto festival (Sept. 6-7) lineup features Death Cab for Cutie, Brand New, Dropkick Murphys, The New Pornographers, Alkaline Trio and a mix of other acts, including many playing one or both of the other fests. The Toronto fest will be held at Downsview Park.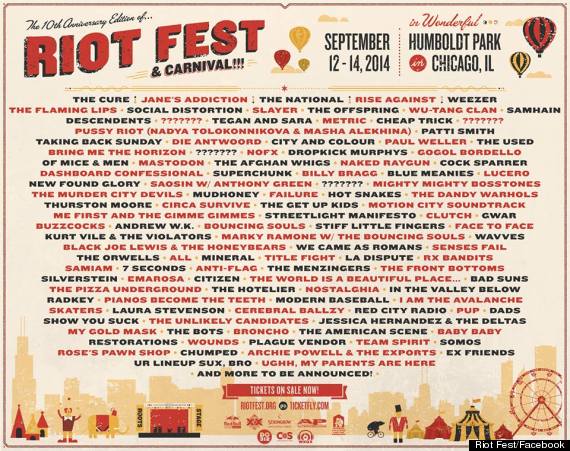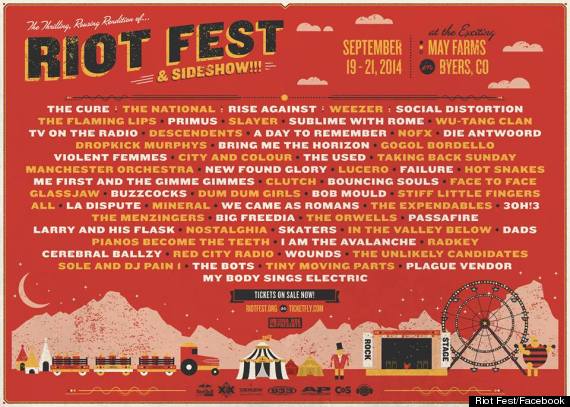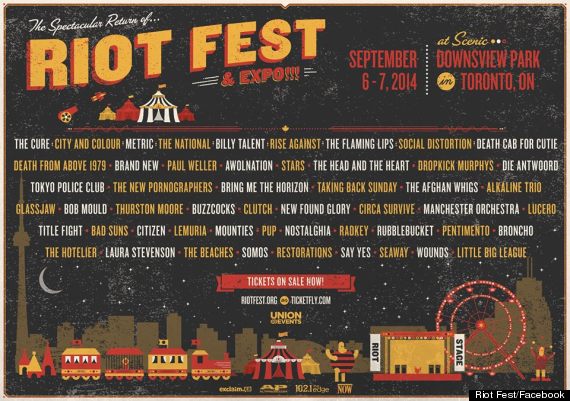 Before You Go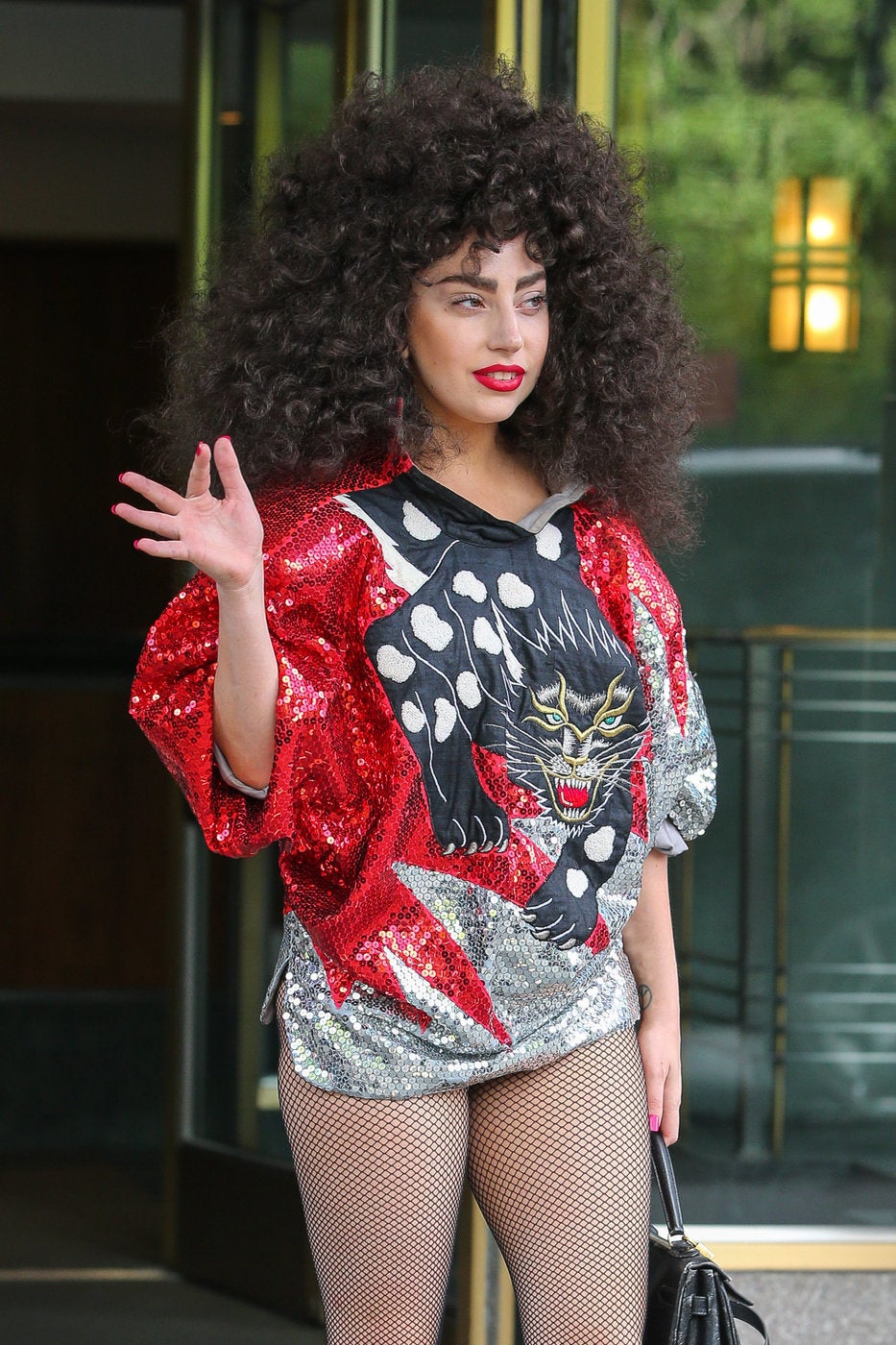 Celebrity News & Photos