Arthur Anderson liked to tell the story of the young boy who said he preferred radio to television because "the pictures are better."
Anderson, who died Saturday in Manhattan at the age of 93, didn't identify the boy, but it would be safe to speculate it could have been him.
Arthur Anderson described himself as an actor who had the good fortune to enjoy two extraordinarily long runs - and in neither one did the audience see his face.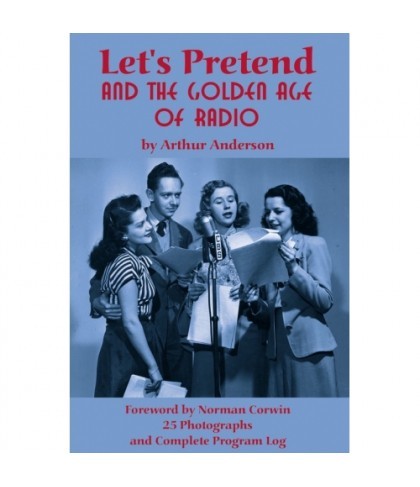 From 1936 to 1954 he starred in the radio series Let's Pretend, a charming fantasy that was arguably the most enduring children's radio drama of all time.
Then from 1963 to 1992 he was the voice of the Lucky Charms leprechaun in one of television's longest running commercial campaigns.
"The imagination is the most powerful force in the world," Anderson mused in a 2005 interview. "Radio made you use your imagination. I love television, but I love radio more."
As one of the last surviving stars of radio's golden age, Anderson could look back on working with the likes of Helen Hayes and Orson Welles, who cast him in the 1937 Broadway revival of Julius Caesar.
But while he did subsequent theater productions, and had roles in TV shows like Omnibus and Car 54, Where Are You, he said radio was the most satisfying because it was about the listener as much as the performer.
"The writing had to engage you and inspire you to imagine what was going on," he said. "People who only saw Gunsmoke on television don't realize how beautifully it was written when it was a radio show.
"So much of television came directly from radio."
Anderson didn't only praise radio in the abstract. He was an active force behind the long-running annual Friends of Old-Time Radio conventions, which kept the legacy of golden-age radio alive.
He appeared there more than 30 times, recalled organizer Sean Dougherty.
"Arthur was up for anything," said Dougherty. "He wasn't there to sell books. He just loved radio.
"And everyone loved Arthur. If you met Arthur Anderson and didn't like him, you wouldn't like anyone."
At the 2005 convention, Anderson directed an original radio script, a satire called The Lone Ranger's Mother Comes To Visit. The Lone Ranger was played by Will Hutchins and the narration was done by long-time Lone Ranger announcer Fred Foy.
"It's just fun," Anderson said. "You don't have to be a senior or remember the radio show to enjoy it. It's just as entertaining for kids."
Let's Pretend was aimed directly at kids, the grandparents of all today's Harry Potter fans. It was the creation of actress Nila Mack, who came to CBS Radio in 1928 and in 1930 began directing a children's show called The Adventures of Helen and Mary.
Mack's concept was a Saturday afternoon adventure that would tell a series of fantasy stories with a repertory cast that was, incidentally, paid $3.50 an episode.
In 1934 Helen and Mary magically morphed into Let's Pretend, and Mack took over as the writer. The stories were often based on Grimm's Fairy Tales and other familiar material, reworked with some original elements.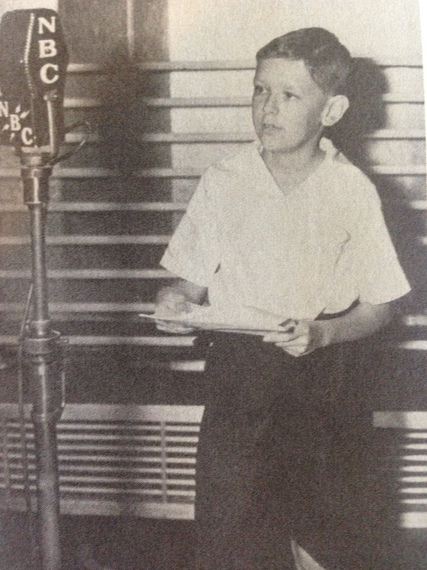 Anderson, who was born on Staten Island, also made his radio debut in 1934, on a local WMCA show called Uncle Nick Kenny's Radio Kindergarten. He was on NBC's Nick and Gus (above) for a short time, then he joined Let's Pretend in 1936 and stayed until the show ended, only taking a break for three years of military service.
All those years on radio, he said in 2005, gave him an appreciation for great writers like Norman Corwin, and while Anderson never became a major TV or movie star, he said he'd had a satisfying run.
"I started when I was 12," he mused, "and over the years I got to play them all - young kids, old men, clowns, singers, workers, dogs, a leprechaun.
"I remember children listening to the radio under the covers in bed. That was the theater of the imagination. It didn't get better."
Calling all HuffPost superfans!
Sign up for membership to become a founding member and help shape HuffPost's next chapter