Bob Schiller, one of the finest writers from the early Golden Age of television, died Tuesday, a few weeks short of his 99th birthday.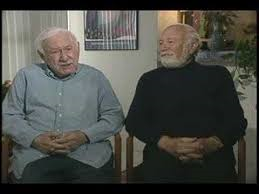 Schiller got his start writing for radio and as his age would suggest, he was one of the last TV writers who could say that.
Most of the writers who did make that transition over the years have looked back fondly on radio, saying it was a little crazy but fun.
Not Schiller. In an interview with the Archive of American Television several years ago, he said he was about to bail out of the writing business altogether in the early 1950s because "I wasn't doing well... I had a family and I couldn't make a living."
He was about to take a gig as a traveling salesman, on the road nine months a year for $75 a week, when his agent found him a couple of gigs in the fledgling TV business, writing for Ed Wynn and Danny Thomas.
As it happened, Schiller was a big Ed Wynn fan, who used to listen to the East Coast feed of Wynn's radio show on a shortwave radio in San Francisco so he'd know all the jokes when the West Coast feed came on three hours later.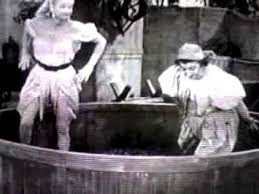 He took the gig and it led to several happy endings. Within a couple of years he and his partner Bob Weiskopf had been hired to write for I Love Lucy. They stayed there three seasons, creating classic episodes like the grape stomping.
They cemented their reputation over subsequent decades with The Carol Burnett Show, The Flip Wilson Show, The Red Skelton Show, Maude and All in the Family.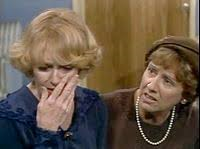 They won an Emmy Award in 1978 for the All in the Family episode "Cousin Liz," which tackled the subject of lesbianism.
They often pushed the television sitcom envelope, including the striking episode in which Edith Bunker was the target of a rapist.
In his Archive interview, Schiller drew no direct lines between these later triumphs and what he described as his rather unsuccessful radio writing career.
Still, radio is where he got his professional start, and it's hard not to think that's where he learned a good part of the craft at which he became so skilled.
He talked in the Archive interview about growing up in a house with two very funny parents, including a mother who once taught English "and never let me forget it."
His reading of choice as a youngster was humor magazines, and he started writing humor himself, largely as a way to get noticed at a new school when he felt invisible.
He wrote funny letters to a cousin. He wrote for the UCLA humor magazine. When he enlisted in the Army in 1940, he became a humor columnist in Army newspapers.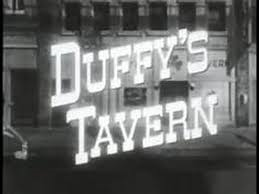 He was still in his Army uniform in late 1945, he said, when he was invited to submit ideas to Ed Gardner, the creator and owner of the long-running popular radio show Duffy's Tavern.
Duffy's Tavern, he recalled, ran on jokes like this: "I went to the ballet and there were all these dames running around on tiptoes. Why don't they just get taller dames?"
Writing jokes for actors, he said, turned out to be far more difficult than writing jokes for the printed page. At first, he said, "I faked it."
But he faked it well enough so he was invited by two of the Duffy's Tavern producers to join them for Gardner's weekly Sunday meeting. When they asked him how he was at pitching, he says he replied, "I played first base" – not as a joke, but because he didn't know what "pitching" meant.
He was eventually hired. And fired. And rehired.
"About four times," he said. "Ed was clever, he was fast. He was also cruel. He liked to fire people. Then he'd hire 'em back a few weeks later. It kept you on your toes. It also kept salaries down."
He stayed at Duffy's Tavern for four seasons, and also would eventually work on a number of other well-known shows, including The Adventures of Ozzie and Harriet, Abbott and Costello, The Mel Blanc Show, The Jimmy Durante Show and December Bride.
Several he didn't remember fondly, including The Abbott and Costello Show.
"I only lasted seven weeks," he said. "I never met them." In fact, he said, writers rarely met any stars. "They'd come in one or two days a week. We didn't chum around."
He shook his head over working with Mel Blanc: "wonderful voice, but not a very good comedian."
He liked The Ozzie and Harriet Show, which he called one of the best sitcoms on radio.
Like The Aldrich Family, he said, "It wasn't just joke-joke-joke. It had storylines and characters."
Alas, his original 13-week contract was not renewed. "Ozzie took me aside," he said, "and told me Harriet wanted a woman's voice on the show. I asked who they had in mind and he said, 'Selma Diamond.' I said, 'You got the wrong woman.' She didn't last long."
Schiller says he knew almost from the minute he first saw television – The Milton Berle Show, he thought, probably in a storefront window – that it was going to be big.
But the transition was rough, he said, because in the radio and movie businesses, TV was seen as either a fad or competition.
He got caught in that transitional crunch himself, he said, which is when he almost took the traveling salesman gig.
Based on what came later, you can make a good argument that those radio years weren't wasted.
REAL LIFE. REAL NEWS. REAL VOICES.
Help us tell more of the stories that matter from voices that too often remain unheard.