Bruce Langhorne may have been the real-life Mr. Tambourine Man.
Bob Dylan said he was. Bob Dylan loves to tell stories.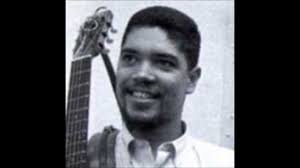 But even if Langhorne's great big old tambourine was the Eureka moment for one of Dylan's most soaring, elusive and altogether wonderful songs, that wasn't close to the most impressive thing about Bruce Langhorne's life, or musical life.
Langhorne died Friday at the age of 78, two years after suffering a debilitating stroke. He leaves behind a remarkable body of session work that in the 1960s helped move what we call folk music into the electric age.
There are still purists who think that was an act of musical heresy. But the transition was going to happen anyway, and what the Bruce Langhornes did was ensure that the music maintained its beauty and its relevance.
Langhorne was primarily a guitarist in the 1960s, though he played multiple instruments, and his guitar can be heard on a number of early Dylan tracks, particularly for the Bringing It All Back Home album.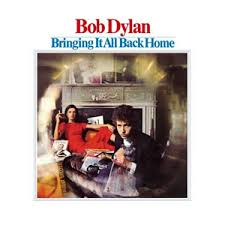 "Maggie's Farm" may be the most prominent, but he's also a critical musical part of, among others, "She Belongs To Me," "Love Minus Zero/No Limit," "It's All Over Now Baby Blue," "Subterranean Homesick Blues" and, yes, "Mr. Tambourine Man."
The tambourine connection is that Langhorne was well-known for showing up at sessions with a tambourine the size of a pizza. It had metallic things on the side that made it, yes, jingle jangle.
Dylan said in an interview for his Biograph package that he was inspired to write the song after producer Tom Wilson had Langhorne play the tambourine on a session track.
As Michael Gray points out in The Bob Dylan Encyclopedia, however, Dylan had written the song at least a year earlier, before any session where Wilson was producing and Langhorne was playing.
When Richie Unterberger asks Langhorne about the story in an interview on Langhorne's website, Langhorne seems to say he finds it flattering and endearing and that it's also important to remember this is Dylan.
"He has a wonderful sense of humor," Langhorne said. "He has a wonderful ability to let people just let out enough rope to hang themselves. I think if he thought I was attached to being Mr. Tambourine Man . . . if you get attached to anything, he'll run the rope out for you."
Good attitude, and probably one of the reasons Langhorne sounded so good on those Bringing It All Back Home sessions.
He told Unterberger that they didn't go into those sessions with any plan, just followed Dylan's lead – and since that lead was so strong and true, the songs came out the same way.
Langhorne likened those sessions, and a lot of his other playing, to the call-and-response style he loved in gospel music. In this case, the singer called and the guitar answered.
As the gospel connection suggests, Langhorne had no trouble helping ease folk music into the electric era because he never considered himself strictly a "folk" musician in the first place.
It was all music, he told Unterberger, recalling that the first record with which he was ever obsessed was Ruth Brown's "Mama He Treats Your Daughter Mean." That helped steer him to a lifelong affair with rhythm and blues, which is why, while he was backing Richard and Mimi Farina or Tom Rush in the 1960s, he was also loving Wilson Pickett.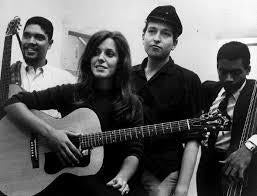 His first break in the business came when he arrived in New York around 1960 and played mostly gospel songs behind Brother John Sellers at Gerde's Folk City.
He told Unterberger about getting an education in classical music from Judy Collins, and finding himself awed by the country-flavored sound of the great session guitarist James Burton.
After 1965 Langhorne only did one more project with Dylan, the Pat Garrett soundtrack. Dylan went through a lot of superb session players in those years, and after Bringing It All Back Home he went looking for musicians with a harder electric rock sound.
Langhorne said he never had that sound, partly because of a childhood accident in which he held a lit cherry bomb a little too long and blew off parts of three fingers on his right hand.
That did help him develop a unique style, but it was a limited style. Flamenco and classical guitar, for instance, were out.
In any case, Langhorne had no trouble finding other work. Besides the Farinas and Rush, his resume includes work with the likes of Richie Havens, Collins, Joan Baez, John Sebastian, Eric Andersen, Mike Bloomfield, Gordon Lightfoot, Hugh Masakela, Peter Paul and Mary, Buffy Sainte-Marie and the Clancy Brothers.
At the 1963 March on Washington, he accompanied Odetta on "Oh, Freedom."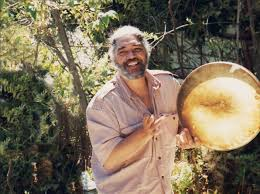 Still, music has never been an easy way to make a living even for the talented, and over the years Langhorne took work where he found it or created it.
As electric music became electronic music and sounds evolved, he branched out into other areas, composing music for films and TV ads. He played live accompanist gigs. He developed Brother Bru-Bru's African Hot Sauce, which he sold on his website next to his music.
He didn't stop playing that music until the stroke. The rest of us are still playing it.
He didn't have to be Mr. Tambourine Man. If he was, that's a very very cool bonus.
Calling all HuffPost superfans!
Sign up for membership to become a founding member and help shape HuffPost's next chapter