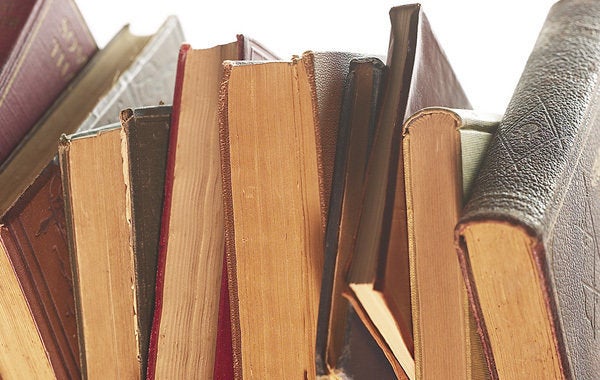 I wonder if manufacturing hardcover books makes sense anymore? In talking with fellow publishing friends, we agree that the current publishing model is not ideal. For example, selling books essentially on consignment, taking huge returns, giving advances that don't earn out, not having enough marketing dollars, all create huge challenges to the current model. The biggest threat to this model is not the e-book or the Internet, it is the hardcover book.
As a Kindle user I am noticing more and more that I am no longer buying hardcover books. I recently realized that I may never need to buy a hardcover book again, and this is shocking to me! I love books! My husband and I are "book people" -- we have worked with books all of our careers. Like all us book people, we have huge bookshelves creaking under the weight of their contents. We have books in our bedroom, under our sofa, in our bathroom. I buy books every week and yet I still find myself wondering if I need to buy a hardcover.
I will, of course, never stop reading or buying books, but I now prefer to download them on my Kindle. Not that the experience of Kindle reading is better than the physical book. (It's certainly not for me.) I do miss the paper and the feel of a book in my hands, but these days the convenience of a Kindle often dictates my decision. I love the convenience of having multiple books at my disposal. I love the fact that I don't have to worry about how big or heavy a book is before I decide where I will read it. I love the fact that I can download a book the moment I want to read it. I recently downloaded a book on the train for my ride home. I am just never giving up that convenience. Clearly I am not alone as Amazon enjoyed a "69% surge in third-quarter profit, led by strong sales of its Kindle e-reader" according to CNN Money.
So I wonder, if a person like me won't buy a hardcover, how soon before no one does? Brian Murray, chief executive of HarperCollins Publishers said in a recent WSJ interview that "hardcover sales in the industry are down 15%." I have a small office. There are eight of us working together, and three of us have Kindles. All three of us are buying more ebooks than hardcovers. Even here, in my office, the publishing model is changing. We do not require book publishers to provide us with expensive book jackets, paper, transportation, warehouse storage, or bookstore space. We do ask for their word that the book is good, and worth our time and money.
How much energy and money can we save if we stop publishing hardcovers? Book publishing is not dying, it's evolving. We need good editors and publishers more than ever to show us the best ideas, polish them, and give us books to think about and talk about.
Tell me what you think in the comments below, do we need hardcover books?

Fauzia Burke is the Founder and President of FSB Associates, an Internet marketing firm specializing in creating online awareness for books and authors. For more information, please visit FSB Associates.
Calling all HuffPost superfans!
Sign up for membership to become a founding member and help shape HuffPost's next chapter